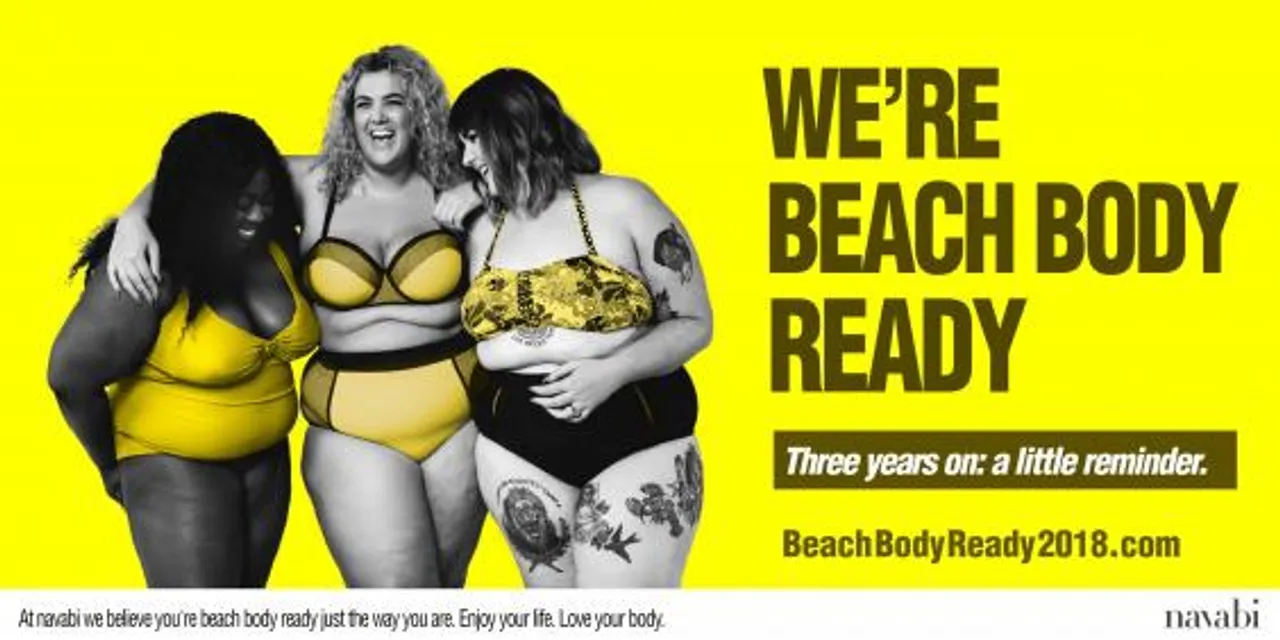 With summer at its peak, a plus-size fashion brand has launched a campaign -- "Beach Body Ready" -- to celebrate women of all sizes.
'The truth is that every body is a beach body'
Three years ago, the Protein World campaign of the same name brand faced outrage in the fashion world with ads promoting the wrong type of 'perfect' bod images. The photos of models in bikinis endorsed an impractical body image.
Following the body positivity campaign raging on worldwide, many plus-size models are coming upfront to being featured in mainstream fashion campaigns.
The new billboard released by Navabi features three body positive influencers with the response: "We're beach body ready. Three years on: a little reminder."
Now Protein World's controversial "beach body ready" campaign has been modified and cleared by the UK ad watchdog. In the past, it received nearly 400 complaints for objectifying women.
Women of London, we're BLAZING in our no-to-#BodyShaming glory. Time to take back the body narrative. #EachBodysReady pic.twitter.com/j4Rc2a56tE

— Ayala Maurer-Prager (@A_MaurerPrager) April 26, 2015
"We felt like not enough has changed since the original Protein World ad in 2015," Bethany Rutter, social editor at Navabi, told The Independent.
READ: This Online Fashion Store's "No Retouching Policy" is a Major Step for Body-Positive Image
"It's been three years and things should have changed more than they have, so we wanted to take an opportunity to change them. We wanted to say, without hesitation, that there shouldn't be a black cloud hanging over your summer because you think you don't have the right kind of body. We wanted to show people bodies they don't see every day," it added.
The weight-loss ads featuring a bikini-clad model were socially slammed for its body-shaming content and protest was launched in London's Hyde Park and a petition on Change.org that attracted more than 70,000 signatures.
Also Read: Comedian Bharti Singh Nails It In Body Positive Campaign
Also Read: Body Shamers Should Mind Their Own Business, says Artist Kritika Trehan
Feature Image Credit: navabi