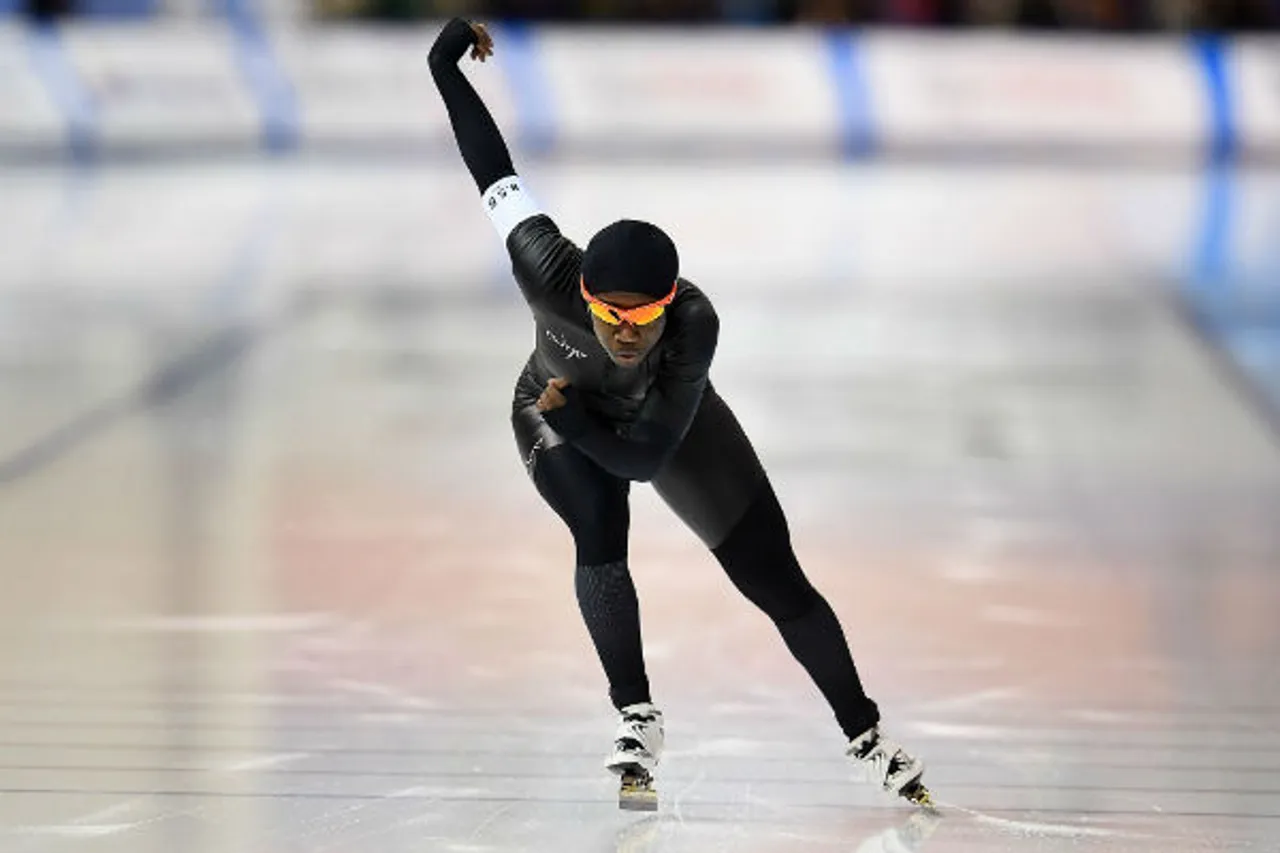 On January 5, Erin Jackson casually took the speedskating trials. To everyone's surprise, she became the first African-American woman to qualify for the US Olympic long-track speed skating team. Jackson bagged the place after finishing third in 39.04 seconds in the 500-metre race in Milwaukee. It's interesting to note that Jackson shifted from inline skating to speed skating on ice only four months ago.
Meet Erin Jackson, the first African-American woman to qualify for the US Olympic speedskating team. She's had a pretty steep learning curve... she's only been doing it for four months; now listen here. 😲 📻 pic.twitter.com/AWFyzoIWXv

— BBC Outside Source (@BBCOS) January 21, 2018
You'd be fascinated to know that the Olympian is very new on ice, took up speedskating just four months ago, before the trials
The athlete has a background mostly in inline skating, which makes her achievement extraordinary.
READ: LEGO-Sized Tribute For Women Of NASA?
In an interview with NBC, the 25-year-old University of Florida graduate talked about her accomplishment. An elated Jackson said, "I really wasn't expecting it coming in. I know I've been improving quickly, but I never would have expected this. It's pretty cool."
"A couple weeks ago, I was still in the 40s. I think I hadn't even broken 40 yet, so it's all happened really fast."
NBC Olympics with more from Jacksonville RollerGirls' Erin Jackson, on her meteoric rise to join Team USA at the 2018 Olympics:https://t.co/fp97qpdFpl

— WFTDA (@WFTDA) January 19, 2018
With this achievement in her pocket, Jackson is now the third Black athlete to have made it to the US Olympic speed skating team. The others are long-track skater Shani Davis and short-track skater Maame Biney. Biney has recently became the first Black woman to qualify for the speedskating team with her short-track finish in the 500 metres in Utah.
When you put it the hard work, anything is possible. Congratulations and good luck to Erin Jackson and all the athletes of #TeamUSA. #champion https://t.co/KKVlrbkuel

— Billie Jean King (@BillieJeanKing) January 17, 2018
Bowe, a former inline skater from Ocala, and Jackson's teammate for several years, says, "Jackson's improving dramatically every time she steps on that ice. She's at a point now where she can make those huge gains, so to see that two races in a row out here when the pressure is the highest is really promising for her and the sprint program for Team USA."
Jackson has more than 15 years of experience in inline skating in her native Ocala, Florida. The athlete started speedskating in March 2017, but her consistent improvement in the game and hours of tough training on ice only since September guided her to qualify for the 2018 Winter Olympics in Pyeongchang, South Korea.
The Winter Olympics will begin on Feb 8.
Feature Image Credit: popsugar.com
READ: Lady Liberty Shown As Black Woman For First Time On US Coin