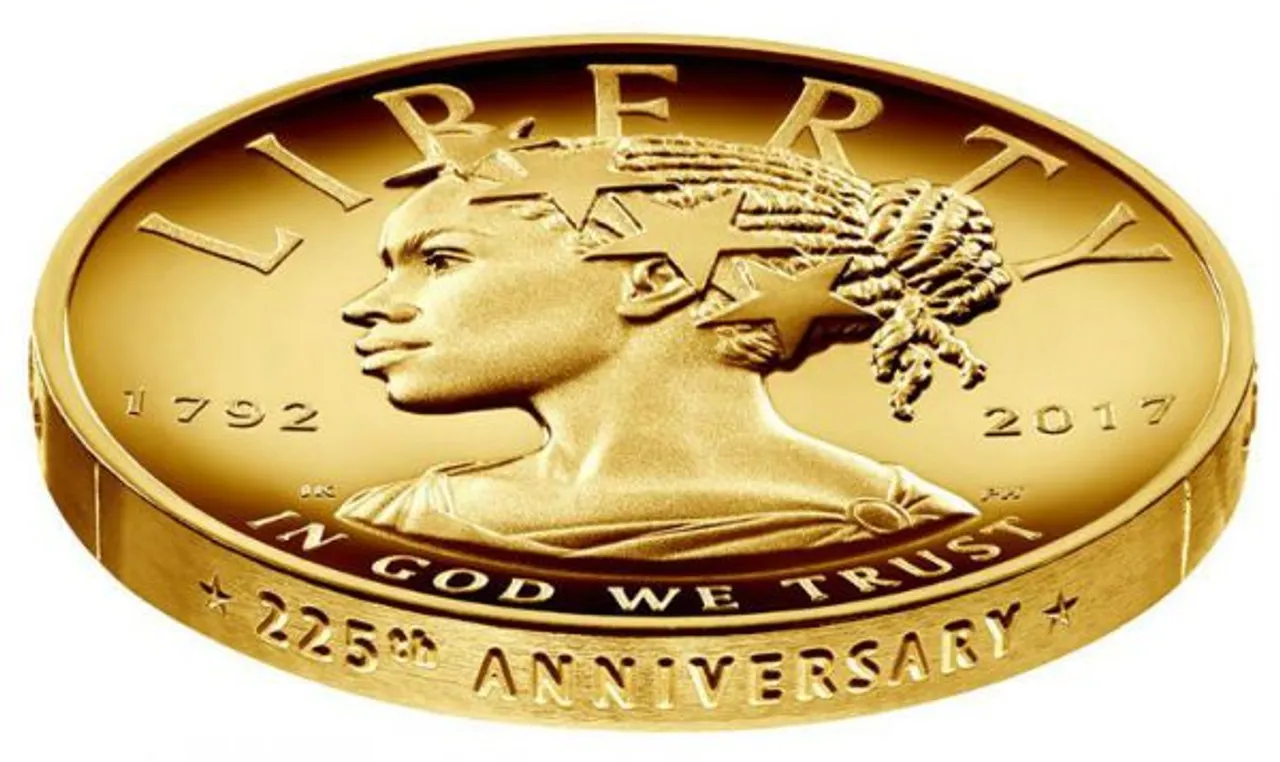 The US Mint has unveiled a new $100 gold coin on the Treasury's 225th anniversary on Thursday. In a first, the commemorative coin has Lady Liberty as an African-American woman.
Treasury & Mint officials unveiled the 2017 American Liberty High Relief Gold Coin! https://t.co/HkfcPN5Enq #USMint225 @USTreasury pic.twitter.com/0ShGHPn5oF

— United States Mint (@usmint) January 12, 2017
The 2017 American Liberty Gold Coin, which is set for release on April 6, depicts a Black woman's head crowned with stars. According to the Coinage Act of 1792, each coin's release requires featuring an "impression emblematic of liberty" and, till date, there were only white women's reflection on the images of Lady Liberty. The coin shows 1792 (the mint was founded) on one side and 2017 on the other. However, the reverse side of the coin will depict an eagle in flight.
Also Read: Mohenjodaro 'Dancing Girl' Is Goddess Parvati, Says New Study
"Liberty is a representation of how anything is possible. ... As we as a nation continue to evolve, so does liberty's representation ... We live in a nation that affords us the opportunity to dream big and try and accomplish the seemingly impossible," said Elisa Basnight, US Mint chief of staff during the press conference.
Since the release, social media is cheering on for the depiction of Liberty as a woman of colour.
given that she is a concept not a person, she can be depicted however. Is liberty not a concept also applicable to black ppl?

— Doja Fat (@crystoofancy) January 13, 2017
A native American should have come first, they were here first, they lost USA to whites and blacks, i.e. Sakajawea.@ #USMint225

— Karen Brown (@KarenBrown1433) January 13, 2017
The mint also confirmed that after this African-American depiction, which is the first in a series of 24-karat gold, the Liberty will have Asian-Americans, Hispanic-Americans and Indian-Americans in its subsequent designs. The gold coins are planned to be released every two years.
Dope! Can't wait to get mine! I think I want mine turned into a charm for a necklace or bracelet! #USMint225 https://t.co/j7i8HRYy87

— jurist_diction (@jurist_diction) January 13, 2017
"We boldly look to the future by casting Liberty in a new light... looking forward to ever brighter chapters in our nation's history book," Mint Principal Deputy Director Rhett Jeppson said in a statement, Reuters reports.
The coins symbolizes the "the cultural and ethnic diversity of the United States".
Also Read: Canada Bans Anti-Abortion Ads On Buses
"We hope that every American who sees it, sees something of their own story in it," said Sarah Bloom Raskin, deputy secretary of the Treasury.
The new coin is designed by Justin Kun and the Mint circulated a video yesterday detailing the making of the historic coin.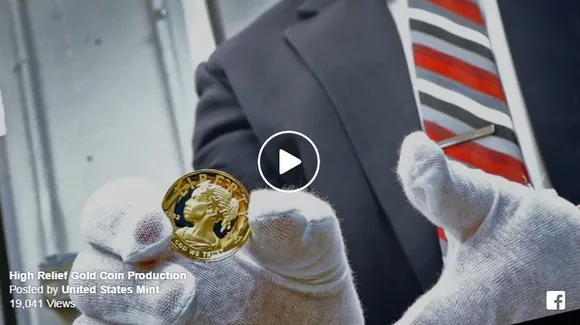 Also Read:Author Anita Anand On Uncovering the Gems of History
Feature Image Credit: Reuters
Join Us on https://www.facebook.com/SheThePeoplePage
Follow Us on https://twitter.com/SheThePeopleTV