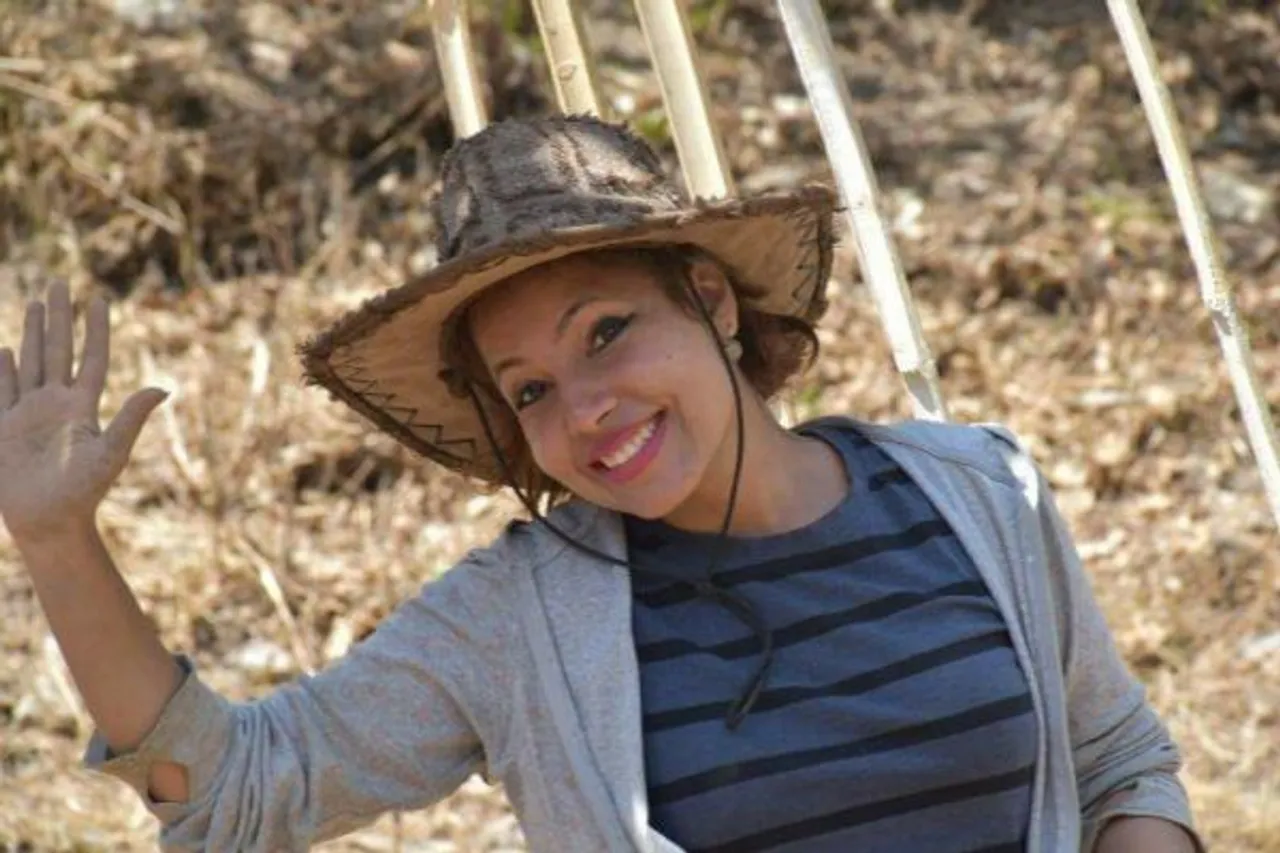 Most people in the village address her as "Shagun Ma'am". She's a teacher, guide and an environmentalist who is making the most of life's journey spreading awareness, teaching and touching the lives of many. The inspirational part here? She's doing everything in the most environmental-friendly way possible. Located at Mahrora Village in Pangot (roughly 25 km from Uttarakhand's Nainital) are the Geeli Mitti farms.
Read other stories in the #ecowarriors  here
Geeli Mitti farms, a part of the Geeli Mitti Foundation, vouches for sustainability, creating spaces and structures that abide by the most natural form of living. 36-year-old Shagun, founder of Geeli Mitti, in our conversation, spoke about her inspiration, challenges and driving force behind her motivational work. Edited excerpts from the interview.
Her quest for a sustainable living
Many in the neighbouring villages call Shagun "The Garbage Girl". She justifies the name creatively and how! Shagun worked in the senior management positions at a number of MNC'S following which she decided to venture out on her own and do something for the environment. Shagun, subconsciously, has been an advocate of a sustainable living since her childhood. 
Geeli-Mitti Farms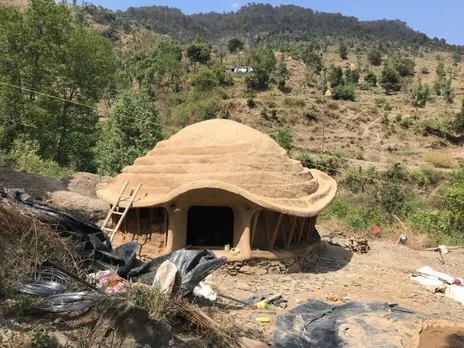 Photo credit: STP team
This place is a completely different world. Everyone is happily working towards building rooms, house structures, kitchens and toilets in the most eco-friendly form. Their
techniques
are mind-blowing and new. A group of people, from all over the world, were present here for a 45-day workshop. They were building, painting, communicating in different languages and cooking sambar and rice for lunch.
Shagun believes mud has a lot of power in it, something that not many people acknowledge.  She said,
"Mud has a lot of thermal-power. By thermal-power, I mean that it can absorb heat and cold for a very long period of time. Many don't value its potential now."
The creation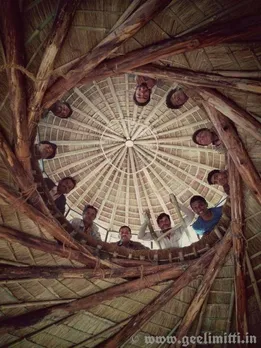 Photo credit: Shagun Singh
At Geeli Mitti farms, every structure is beautifully made of mud, cow dung and lime.  They also use trash, in all its form, to make something useful out of it. Every structure that they build roughly includes four techniques. Elaborating about one such technique she says, "The earth-bag technique is extremely important. It is highly beneficial for earthquake prone areas. Many people don't know that during the Nepal earthquake, in one area, only one building kept standing while the others collapsed. It was because of the earth-bag technique that it was built with."
Shagun believes that apart from the good living conditions, that these structures provide, the spiritual energy that is felt while residing in them is beyond explanation. Talking about living conditions she says, "It's a stated fact that cement cannot breathe. You lock a cement house for ten days and you can't get inside. The toxins used to maintain carbon emissions to produce that cement is so harmful. Whereas, in naturally build mud houses you can leave them as it is and nothing will happen."
Change and livelihood programmes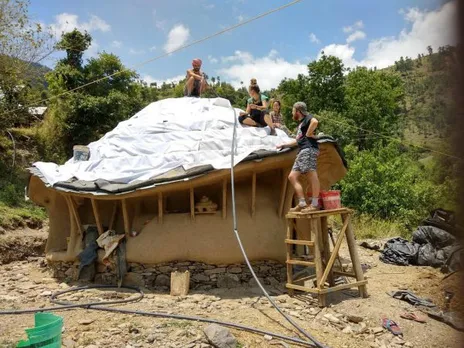 Photo credit: STP team
The most significant part of Shagun's journey is the ability to spread knowledge, help others transform their lives, and make a difference in this process. She says, "Everything that you see here, at Geeli Mitti, is built by the people who come to the workshops. The 45-day workshop is a great learning lesson for them. To see a structure culminate, after so much conviction and hard work, is the most satisfying moment for me. All of them help me do that."
The Geeli Mitti foundation also features a number of livelihood programmes. One such initiative includes adopting measures to beat plastic pollution. Shagun, along with her team, works to provide a learning experience for a number of women prisoners in Delhi. "The women in the cells stitch cloth bags which are then sold further and the money they earn is deposited into their bank accounts. This way, these women get to earn a livelihood transforming their lives and our quest to make the environment plastic-free gets us one step closer."
Challenges
Speaking of challenges, Shagun says that challenges are not hers alone, our society has to face them collectively. She believes it is the mindset that is the biggest hurdle in approaching a sustainable living. She says, "What baffles me the most are the myths about mud. Despite the fact that mud structures have been there since mankind, people now believe it's of no good use. What about cement? Look at the degree with which cement has become dependable. Cement as a building technique is about 70 years old. It's been few decades and look at the conversion of the human mind. The thought that naturally built mud houses die, shatters the entire existence of centuries-old knowledge. Every haveli, house, fort is still going strong without maintenance. Some are up as khandars but are still surviving."
"Everyone believes building a well-cemented house is a sign of development"
Shagun, however, believes that awareness towards environment conservation is rapidly spreading across countries. This is enough for us to begin to do something in bringing about a change.
Shagun's story is a message for all of us to acknowledge the damage that we're collectively doing. Her way of living is also a learning lesson for us to recognise, reflect and take action. This world environment day, lets not only limit our contribution to preaching and listening, but also by doing something in bringing about a change. Let's start by acknowledging the problem and minimising it one step at a time.
Also: #Ecowarriors: Meet Sahar Mansoor – The Zero-Waste Girl
Photo credit: Shagun Singh
Bhawana is an intern with SheThePeople.TV