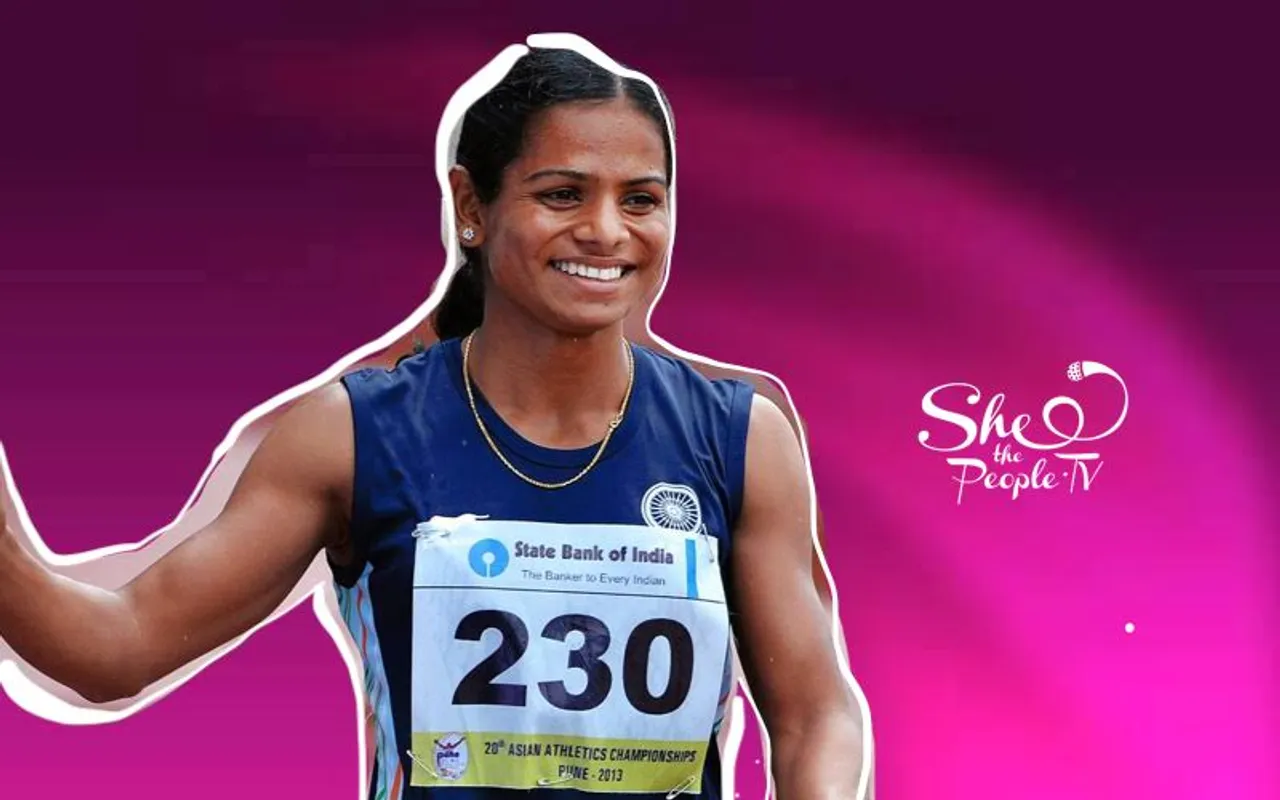 Dutee Chand, the 100 m record holder and winner of two silver medals at the 2018 Asian Games, is the first Indian sports star to acknowledge being in a same-sex relationship according to a report. The sprinter is the current national champion in the women's 100 metres event.
Indian Express reports that Dutee 'has found a soulmate, a girl from her hometown whom she has known for a few years.' She did not identify her partner because she does not want her to become "the centre of undue attention" as per the report.
Also Read: Dutee Chand breaks national record
"I have found someone who is my soulmate. I believe everyone should have the freedom to be with whoever they decide they want to be with. I have always supported the rights of those who want to be in a same-sex relationship. It is an individual person's choice. Currently, my focus is on the World Championships and the Olympic Games but in the future I would like to settle down with her," Dutee told The Indian Express.
She did not identify her partner because she does not want her to become "the centre of undue attention"
2018 was a landmark year as India decriminalised same sex relationships in India. Dutee said she was encouraged by that to speak up about her relationship.
Also Read: Ankita Raina has her eyes on the Olympics
For the sprinter, the priority in her sport is now on qualifying for the World Championship this September in Qatar. She also has the Tokyo Olympics next year. What exactly does she need now to win a medal in Worlds or Olympics? A reporter from The Hindu asked Dutee's coach to which he said, "The training part has been pretty good. She badly needs exposure to international events and competing with those who clock around 11.00s in 100m." The qualifying mark for the World championship is 11.24s, and 11.15s for the Olympics.
In the 2016 Summer Olympics, her 11.69s in the preliminary round did not make her qualify to the next round. In 2018 Chand clinched silver in women's 100m at the Jakarta Asian Games. It was India's first medal in this event since 1998.
Dutee Chand was born on 3 February 1996 in the Jajpur district of Odisha in a weavers family.Her source of inspiration is her older sister Saraswati Chand, who competed in running at a state level.