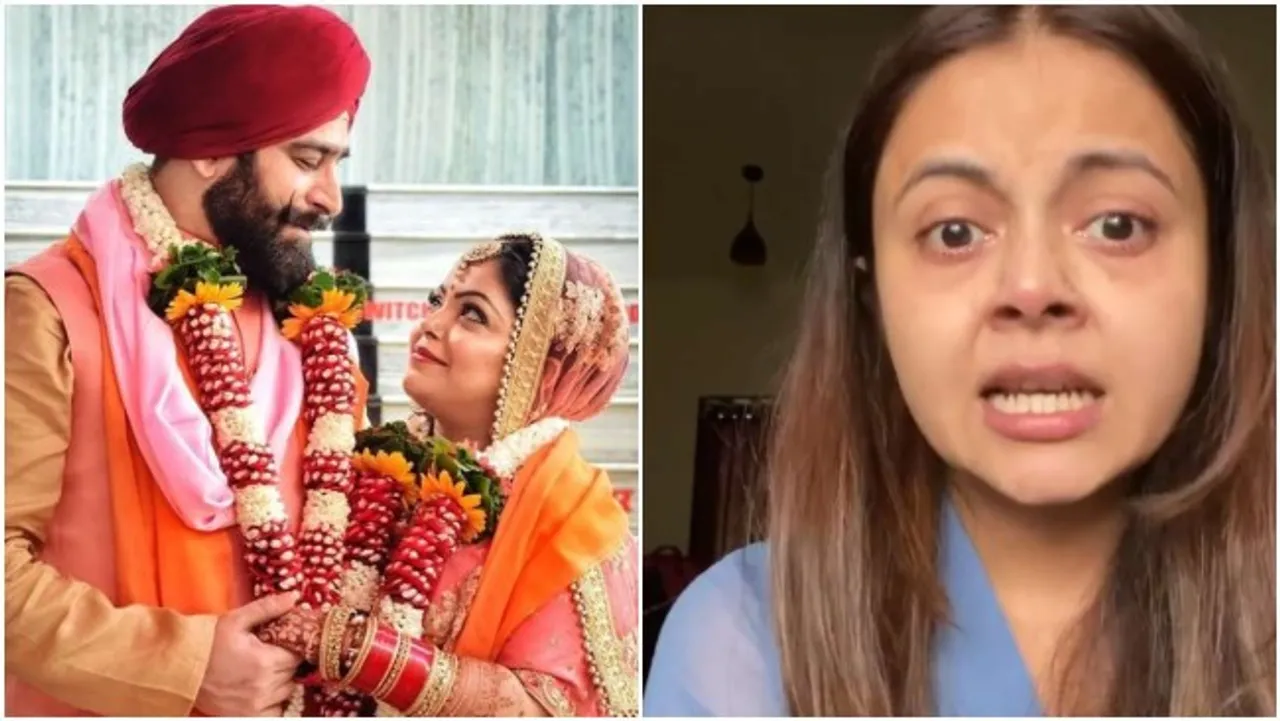 Late actor Divya Bhatnagar's friend Devoleena Bhattacharjee, who made multiple posts remembering her friend,  recently posted a video in which she made a shocking revelation about Bhatnagar's husband Gagan Gabru. Bhatnagar passed away due to complications arising from COVID-19 infection she contracted. In the video, Bhattacharjee accused Gabru of domestic violence, molestation and also for mentally torturing the deceased television star.
Also Read: TV Actor Divya Bhatnagar Passes Away At 34, Due To COVID-19 Complications
 

View this post on Instagram

 
In the video which was posted on Monday, Bhattacharjee said, "She had just decided to live independently, to not fall into anyone's trap. I feel that God wasn't able to see her suffering." She further spoke about how the deceased actor was gullible, and how a lot of people tried to take advantage of her goodness. Bhattacharjee then accused Gagan Gabbru of misusing Bhatnagar's kindness the most. The actor revealed that not just she but Bhatnagar's family was also against the match.
Levelling serious allegations on Bhatnagar's husband Devoleena said that, "I'm making this video because I have to talk about the mental stress and physical abuse that she had to suffer, and the man who is responsible for it." She continued, "I am talking about you, Gagan Gabru. You posted that Divya's mother and brother were against your relationship and that they were getting publicity because of you. Who are you? You are nothing. You came here and begged for her acceptance. I cut off ties with her for four years because of you. Who are you to give publicity, I'll give you publicity now," quoted HT.
Devoleena Bhattacharjee also vowed to expose Gabru and also alleged that there is a molestation case pending against him in Shimla and that he is out on bail. She, further said, "You will return to jail, because of how you tortured Divya. You think she's gone now so you can chill with your girlfriends?" The actress has said that she will do all that is in her power to get justice for her late friend and will expose the real face of Gabru.
Also Read: COVID-19 And Celebrities: 5 Things To Know About TV Actor Divya Bhatnagar
Actor Divya Bhatnagar who was popular for her role in the serial Yeh Rishta Kya Kehlata Hai passed away on Monday due to complications arising from COVID-19 infection. She tested positive for the virus in November and had been on ventilator support since last week. After her untimely demise, her co-stars and fellow television actors took to their social media to express their grief and pay tribute. Read more here.
Earlier Divya's mother had reportedly called Gagan a fraud and added, "He has left her and is not bothered to even come forward for a while. She married without informing us. I am aghast that post-marriage she has been living in a very small place in Oshiwara. She was living in a big house at Mira Road earlier. She has undergone a lot in the recent past."
Image Credit: DNA India
Arunima Sharma is an intern with SheThePeople.TV