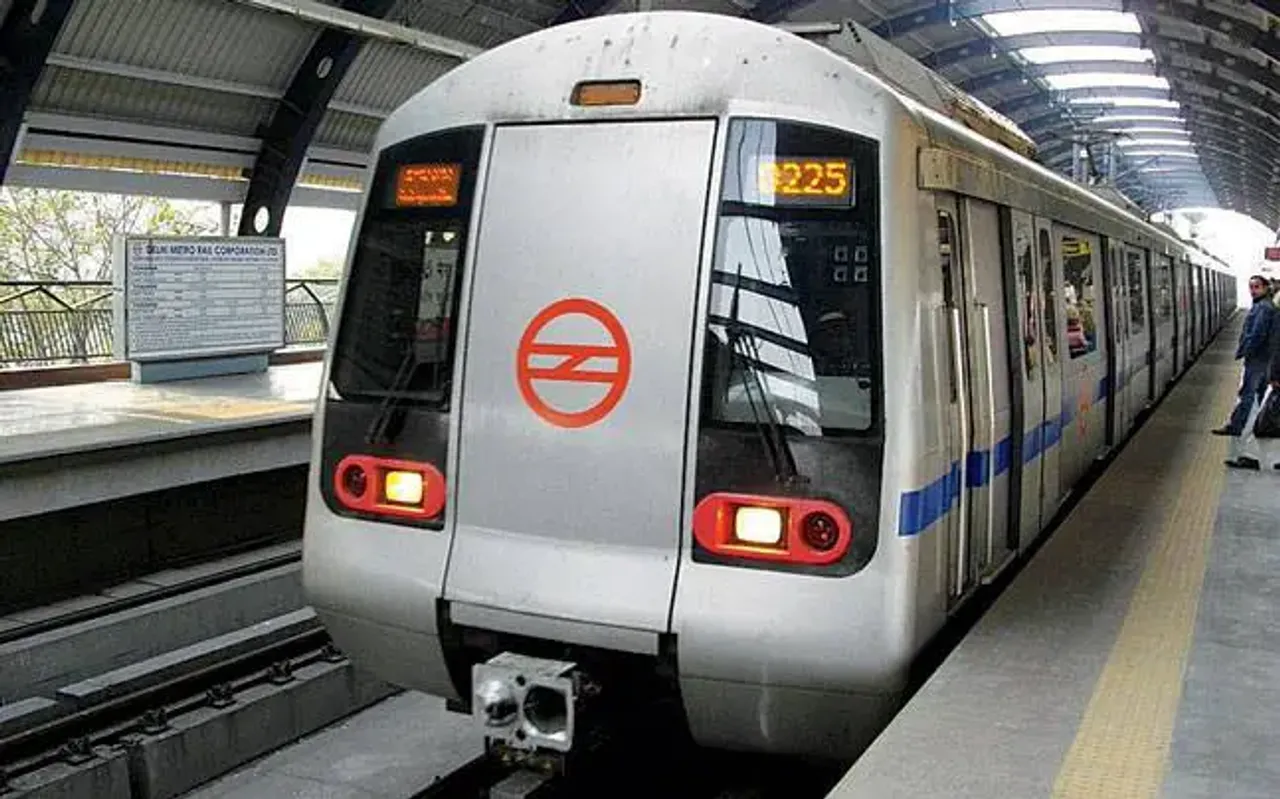 A 23-year-old woman jumped in front of a metro train at the Kashmere Gate station on Wednesday, ANI reported. The incident took place in the evening around 7 pm according to the reports. The metro driver, in front of whom the woman jumped, tried to save the situation by activating emergency brakes but in vain.
"The train operator applied emergency brakes but could not save Pooja, who came under the train and died on the spot at 7 pm on Wednesday," an official of the Delhi Metro Rail Corporation (DMRC) said in a statement, The GenX Times reported.
A resident of Gokulpuri area of Delhi, Pooja was standing on the platform with her friend. She had bought a ticket till Dilshad Garden. Pooja worked as a computer operator in a private firm near Kashmere Gate area.
The scene caused quite a disruption in the metro schedule, and the red line services were halted between 1905 to 1938 hrs after the incident.
The security personnel at the station immediately recovered her body from the metro tracks. They later shifted it to Subzi Mandi mortuary for post-mortem, Deputy Commissioner of Police Pankaj Singh said, The Statesmen reported.
ALSO READ: 90-Year-Old Woman Commits Suicide By Burning Herself
"Investigation to ascertain the reason behind her suicide was underway," he added.
She did not leave behind any suicide note.
Earlier at the beginning of this month, a Sub-Inspector, Hansram Barala (53) killed himself in a similar manner by jumping before a Delhi Metro train at Uttam Nagar West metro station. He worked with the Security Wing of Delhi Police.
But in Barala's case, he had left a suicide note in which he blamed himself for taking his own life. ''I'm fed up of my illness, so I'm ending my life,'' the suicide note read, UNI reported.
In March, Kashmere Gate saw another suicide of a woman but this time the woman had hanged herself in a store-room on Platform no. 2. Delhi metro is seeing a rise in the number of suicides happening every year. To tackle the issue, Delhi metro installed screen doors at platforms in 2015. However, the initiative stays restricted stations that see huge footfalls. And while Kashmere Gate is one such metro station, it doesn't consist of screen doors.
Picture credit- indiatoday.intoday.in