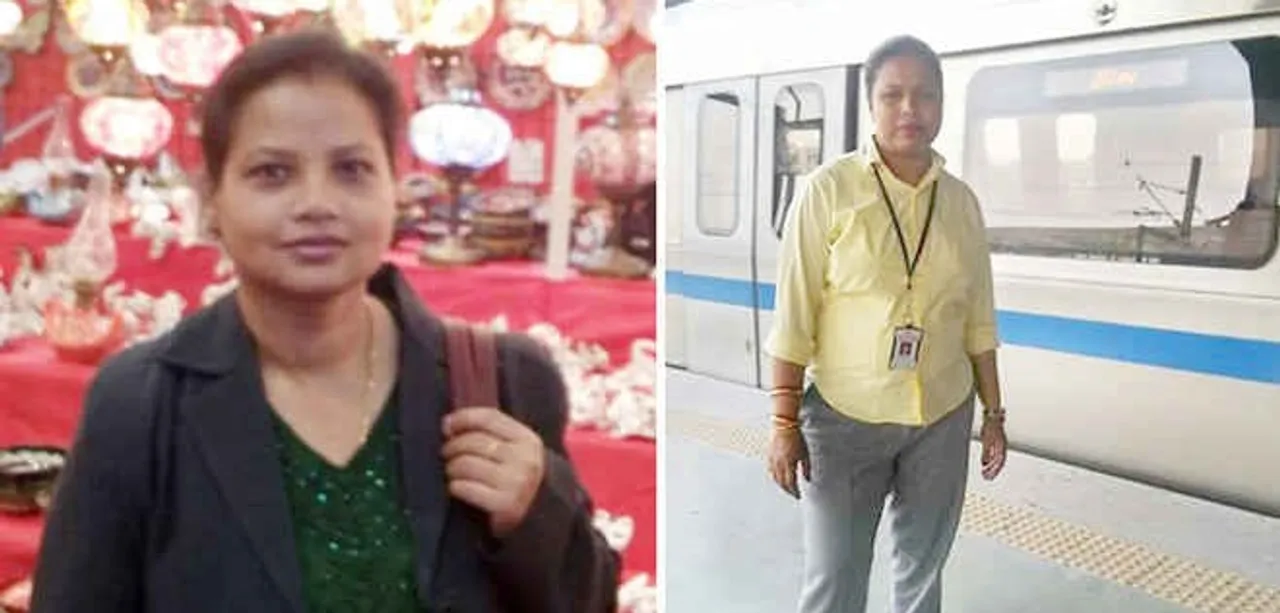 Two women from Odisha are making a mark in the Delhi Metro team, making their home state proud. Kabita Pradhan from Angul district and Sanjukta Minz from Rourkela are the only two Odia women inducted by the Delhi Metro Rail Corporation (DMRC) as train operators. Though Kabita came much before Sanjukta, both have fought reservations to become a part of the Delhi Metro authority.
Kabita is currently working as a life supervisor. She was hired as a trainee train operator way back in 2005 and was among the initial group of 13 women. Then in 2012, she was promoted to a senior post and now she supervises other train operators.
"I enjoy my work and deliver it with sincerity," Kabita told Odisha Sun Times. When asked if if a metro project can be anticipated soon in Odisha, she said that it is not possible anywhere except the twin cities of Bhubaneswar and Cuttack because of population and demand factors.
Kabita belongs to Athamallick area of Angul district. She was appointed by the DMRC after she completed her diploma degree in Electronics and Telecommunication from Dhenkanal.
Sanjukta hails from Rourkela where she studied till high school. Then she did her graduation from Sambalpur University and got inducted in the Delhi Metro.
ALSO READ: Rakhi Birla becomes youngest Deputy Speaker of Delhi Assembly
Following an RTI petition filed by Aseem Takyar, it was revealed in 2015, 63 women were working as train operators in Delhi Metro while 54 women are working as station controllers. Delhi Metro has a total staff of 1,667 train operators and station controllers.
On being questioned about the small number of women train operatiors in Delhi Metro, a spokesperson told TOI that fewer women than men apply or qualify the basic exam. "There is a written test, psychological test and an interview before selection as it is a technical post," said a DMRC spokesman.
Picture credit-Viral Odisha