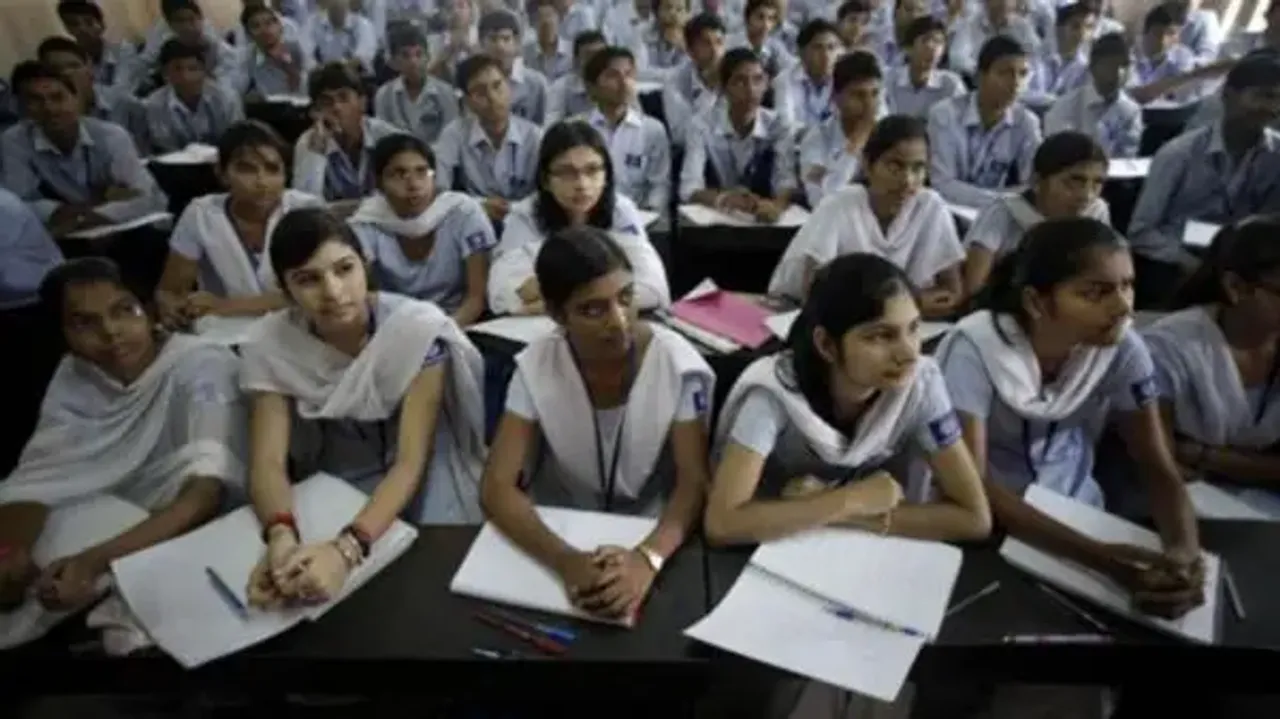 In a bid to help students cope with stress, the Delhi government schools will teach a "happiness curriculum" to students from nursery till Class VIII from the upcoming academic session.
Mr Manish Sisodia made the announcement at a ceremony to award meritorious students and outstanding schools on Wednesday. According to him, "happiness can be taught".
"The Delhi government has commissioned a team of experts, including government school teachers, to prepare a framework for the happiness curriculum. The entire curriculum will be purely activity-based and no formal examinations will be conducted on it," he said.
The government will also ensure the assessment of the children's progress using a happiness index.
He also explained how Bhutan is formulating policies to ensure a high Happiness Index for its citizens, by building an activity-based happiness curriculum for children studying in our schools.
"We can not only help enhance their personality but also influence the direction in which we are heading as a society and nation", he said.
Happiness classes in Madhya Pradesh
Last year, Madhya Pradesh had also decided to conduct happiness classes for its students studying in government schools.
Helps in dealing with difficult life situations
SheThePeople.Tv had earlier spoken to Richa Singh, Founder of YourDOST on what she thinks of these happiness classes.
She had opined that happiness is a decision. It is not the absence of problems, but the ability to deal with them. She is hopeful that such classes will be of great benefit to students.
"The way our socio-economic scenario is changing, stress has become an everyday part of our lives. I personally think such courses are a great way to provide tools and techniques in a structured way to students which may help them stay joyful and positive, so that they lead a complete and balanced life. It will empower one to be a better version of themselves. It will help them increase their resilience and deal with the situation better", she said.
We hope these happiness classes help students develop a positive mindset towards life.