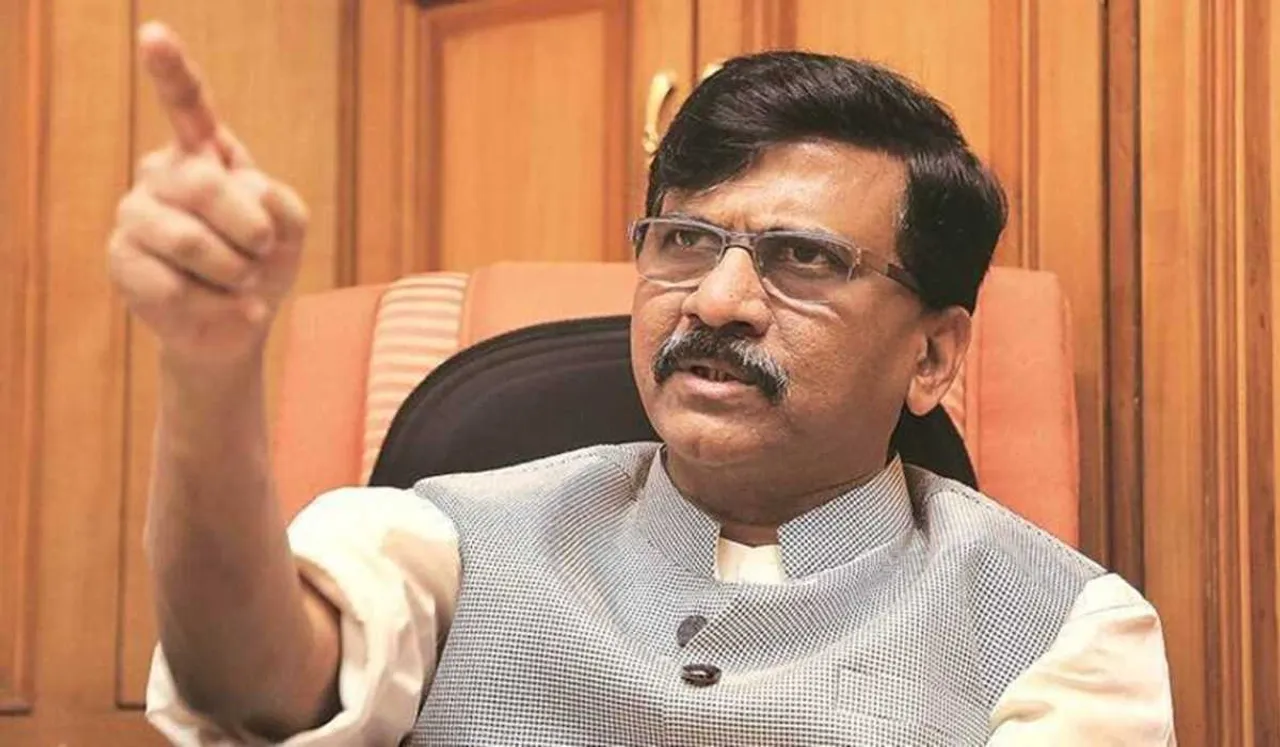 Delhi Police have registered a case against Sanjay Raut of the Shiv Sena party for alleged derogatory remarks he made on television against women workers of the Bharatiya Janata Party (BJP). As per reports, Raut was appearing on a Marathi news interview when he made the said comments. A complaint was filed against him by a leader of BJP's women's wing.
The complaint mentions that Raut, in an interview aired December 9 on a Marathi news channel, "abused all the BJP workers" and that his statement "outrages the modesty of women party workers."
---
Suggested Reading: From Breaking Glass Ceiling To Making History, IPS Officers Who Made Headlines
---
Raut, on the controversy, has said that the offensive word he used actually means "stupid" and the case was an attempt to pressurise him.
"FIR registerd agnst me for the use of word Ch****a,tht means Stupid as per hindi dictionaries.Inspite of ths,if a case is registrd thn it's nothing bt an attmpt to pressurize me! BTW,sm BJP leadrs hv usd more objctionble words agnst women leadrs,hvn't heard of such FIR agnst thm," Raut said in a tweet.
Case Against Sanjay Raut: What You Should Know
News agency PTI names Deepti Rawat Bhardwaj, BJP's National General Secretary, as the complainant in the case against Raut. The police reportedly filed an FIR after taking legal counsel following Bhardwaj's complaint.
This fresh discord between the Shiv Sena and BJP comes amid heated exchanges in the Parliament's winter session. The Sena is among the opposition parties joining hands to counter the BJP. Latest reports suggest the Sena and Congress may tie up for upcoming polls in states like Goa and Uttar Pradesh next year.
---
Suggested Reading: Harnaaz Sandhu Wins Miss Universe Pageant For India After 21 Years
---
Raut, in the past, has been known to make controversial comments with regard to women. Last year, he was in a war of words with actor Kangana Ranaut after she compared Mumbai to Pakistan-occupied Kashmir. More on that here. He allegedly hurled abuse at her in an interview, as per reports, for which he received massive backlash. He has also been accused of stalking and harassment by a woman, into which the Bombay High Court has called for a probe. Read more.