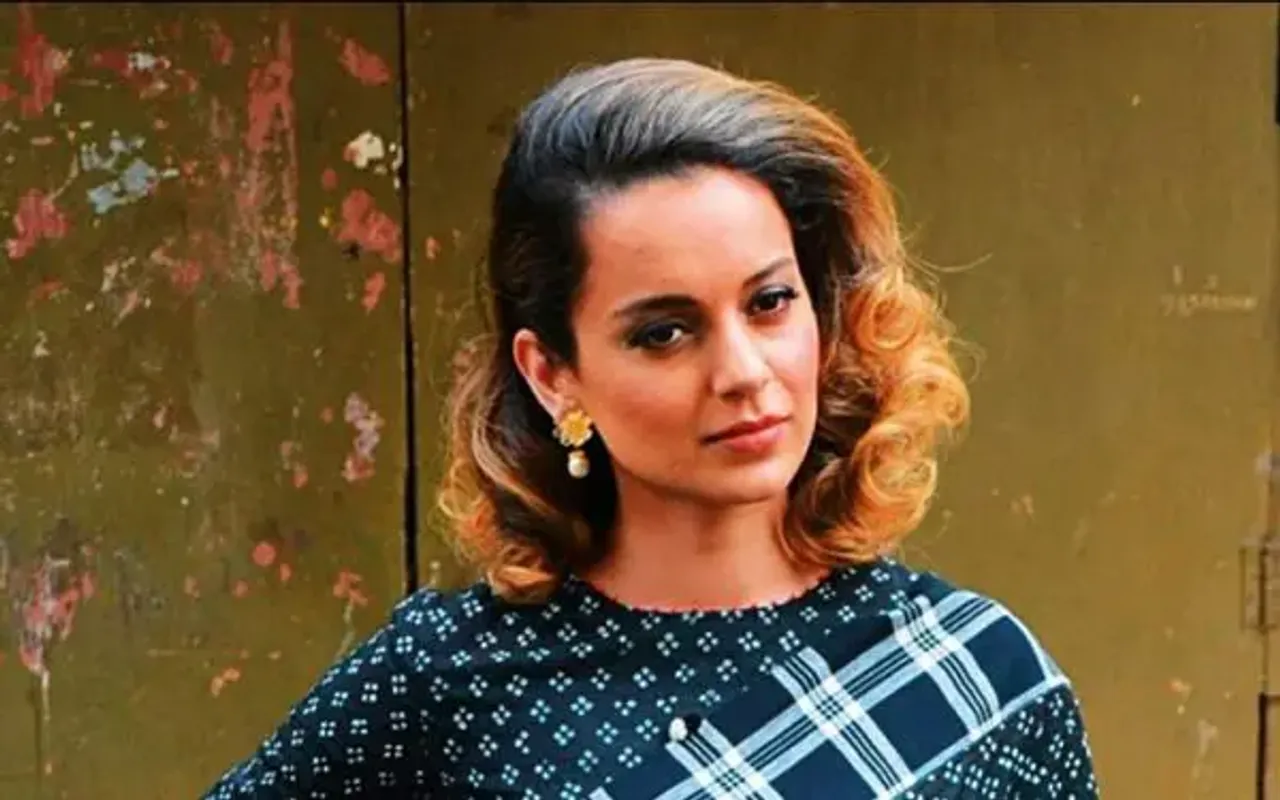 The Shiv Sena IT cell has filed a complaint against Kangana Ranaut, seeking FIR under 'charges of sedition'. The complaint, filed at Shrinagar Police station in Thane, is over her remark comparing Mumbai to Pakistan occupied Kashmir. 
Earlier this month, Kangana Ranaut had tweeted that she 'feared Mumbai Police more than the movie mafia'. Shiv Sena leader Sanjay Raut replied in response, asking her not to come back to Mumbai. In response to Raut's comments, Ranaut had tweeted, "Sanjay Raut Shiv Sena leader has given me an open threat and asked me not to come back to Mumbai, after Aazadi graffitis in Mumbai streets and now open threats, why Mumbai is feeling like Pakistan occupied Kashmir?"
Maharashtra: Shiv Sena IT Cell files a complaint at Shrinagar Police Station in Thane against Kangana Ranaut seeking FIR against her under 'charges of sedition for her Pakistan occupied Kashmir (PoK) analogy for Mumbai'. pic.twitter.com/wiiFkWBIFm

— ANI (@ANI) September 8, 2020
What You Should Know
The Shiv Sena IT cell has filed a complaint seeking FIR under 'charges of sedition' against Kangana Ranaut.
No FIR has been registered against the actor as of yet.
In a tweet earlier this month, Ranaut had tweet "why Mumbai is feeling like Pakistan occupied Kashmir?"
Based on a threat assessment report by the Home Ministry, the government has given Ranaut Y-plus category security.
Also Read: Kangana Ranaut On A Blocking Spree After Being Criticised For Comparing Mumbai To PoK
Two separate complaints have been filed against the actress in Mumbai. Ali Kashif Khan Deshmukh, a lawyer, submitted one complaint at Andheri police station. While a city Congress functionary submitted another complaint at Azad Maidan police station as reported by India Today. 
Shiv Sena vs Kangana
 Raut faces criticism a few days ago for calling Ranaut 'haramkhor ladki' during an interview. Reacting to criticism and the demand that he apologised to the actor for his comments, the Shiv Sena leader said "If that girl will apologise to Maharashtra, then I will think about it (of apologising). She calls Mumbai a mini Pakistan. Does she have the courage to say the same about Ahmedabad?" 
Apart from Raut, Shiv Sena MLA Pratap Sarnaik also targetted Kangana Ranaut for her PoK-Mumbai comment, "MP Sanjay Raut cautioned Kangana in a very mild way. If she comes here then our brave women will not leave without slapping her. I will demand Kangana to be booked for sedition for comparing Mumbai, the city which creates industrialists and film stars, to PoK," he said. His comments drew the ire of National Commission For Women Chairperson Rekha Sharma, who demanded Sarnaik's arrest. Read more about it here.
Mumbai Police vs Kangana
Kangana's Twitter handle had alleged on September 1 that the Commissioner of Mumbai Police g had liked a tweet that was "derogatory" to her and politician Sambit Patra. When the Mumbai Police denied her allegations, she tweeted "You are a big sham in the name of police force, don't you forget not just me all the people tagged got notifications of @CPMumbaiPolice liking the derogatory tweet, trying to prove victim a criminal seems your old dhandha, don't you dare to lie @MumbaiPolice, don't you dare .." 
Also Read: Kangana Ranaut Reveals Her Mother Cried After Watching Her Recent Interview
On Monday, Kangana said that officials of the Brihanmumbai Municipal Corporation came unannounced at her office in Mumbai, threatening to demolish the entire structure. She tweeted "They have forcefully taken over my office measuring everything, also harassing my neighbors when they retorted @mybmc officials used language like, "Wo jo madam hain, uski kartoot ka parinam sabko bharna hoga." I am informed tomorrow they are demolishing my property." 
Sagrika Giri is an intern with SheThePeople.TV.