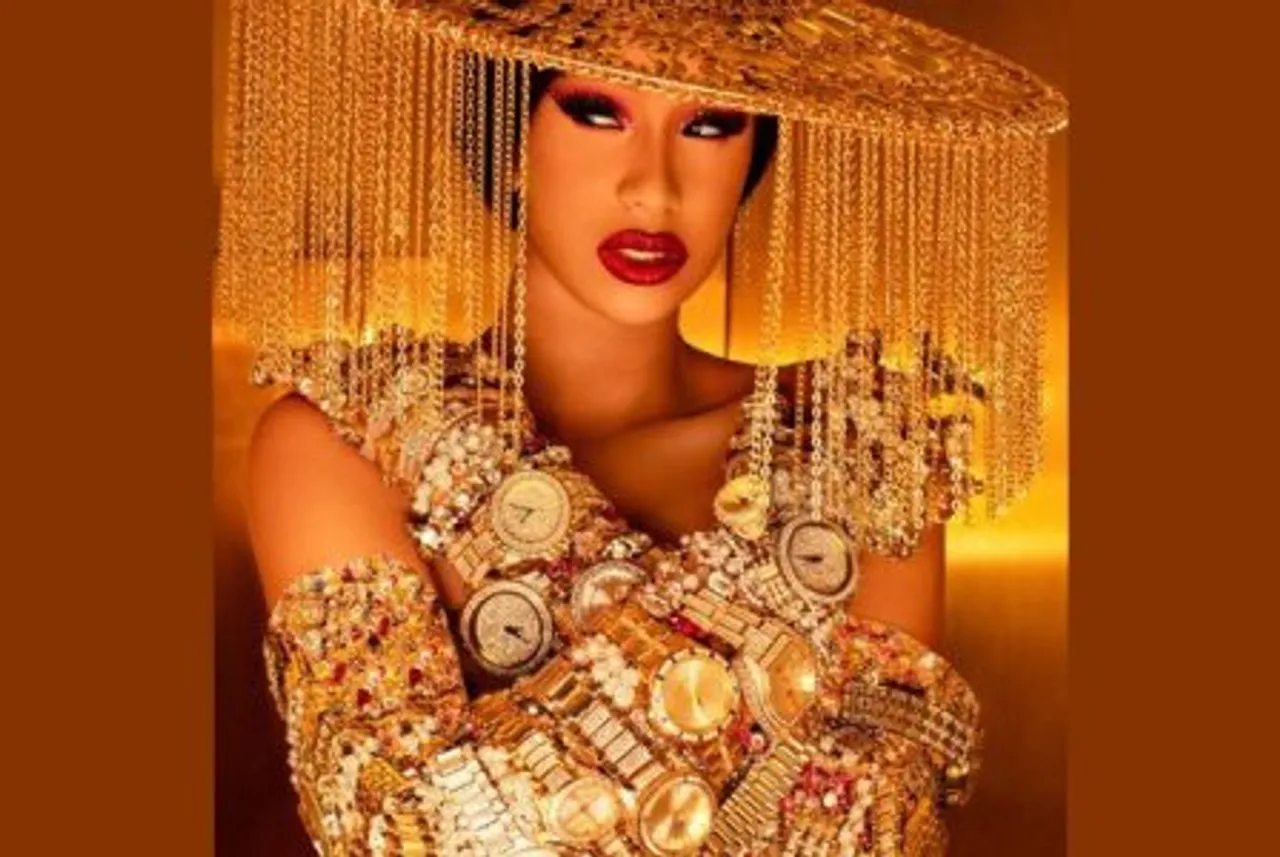 The hip-pop global icon Cardi B is all set to star in a movie. She will be seen playing the lead role in Paramount's upcoming film titled Assisted Living.
Cardi B is to portray the character of a small-time crook Amber. The plot of the movie revolves around her life. When a heist goes wrong, Amber had to flee from the cops as well as her former group. While she struggles to find a place to hide, she disguises herself as an elderly woman. In this disguise, she finally ends up hiding in her estranged grandmother's nursing home hoping no one will search there.
Assisted Living, described as a 'raucous comedy' with 'tremendous heart' follows the essence of comedy movies like Tootsie, Sister Act, and Mrs. Doubtfire. This satirical genre film is based on an original script by the writer for Kay Oyegun. Oyegum was one of the writers of This Is Us. The movie is produced by Temple Hill and Stephen Love. Paramount had won the rights to the film after a competitive bidding war in 2019.
The WAP hit-maker
The Grammy-winning rapper has produced some of the greatest hits in the pop music industry. 'Bodak Yellow' and 'I like It' are some of her hits. The rapper's latest hit single was 'WAP' featuring Megan Thee Stallion.
However, Assisted Living is not her debut in the film industry. She had made her feature film debut in the 2019 crime drama, Hustlers.  This drama was about strippers who turn the tables on their wealthy Wall Street clientele. The popular rapper was cast opposite Jennifer Lopez, Constance Wu, and Keke Palmer in her debut.
Cardi B's career got a head start after she appeared on the VH1 reality show 'Love and Hip-Hop' from 2015 to 2017. Her first album was released in 2018 and was titled Invasion of Privacy. This album has been certified triple-platinum.
Also Read: Selena Gomez, Cardi B, And Pink Among Celebrities Condemning Capitol Hill Attack
She also set foot in the television entertainment sector with Netflix's unscripted music competition series 'Rhythm + Flow'. While serving as the judge alongside Chance the Rapper and T.I., she also executive produced the series.
Cardi B is one of the most exclusive artists in the world. Owing to her global popularity she has signed deals with huge brands like Reebok, Steve Madden, and Pepsi. Besides, she has her own clothing line with Fashion Nova.
Also Read: Cardi B 'feels free' Post Settling $30 million Legal Battle