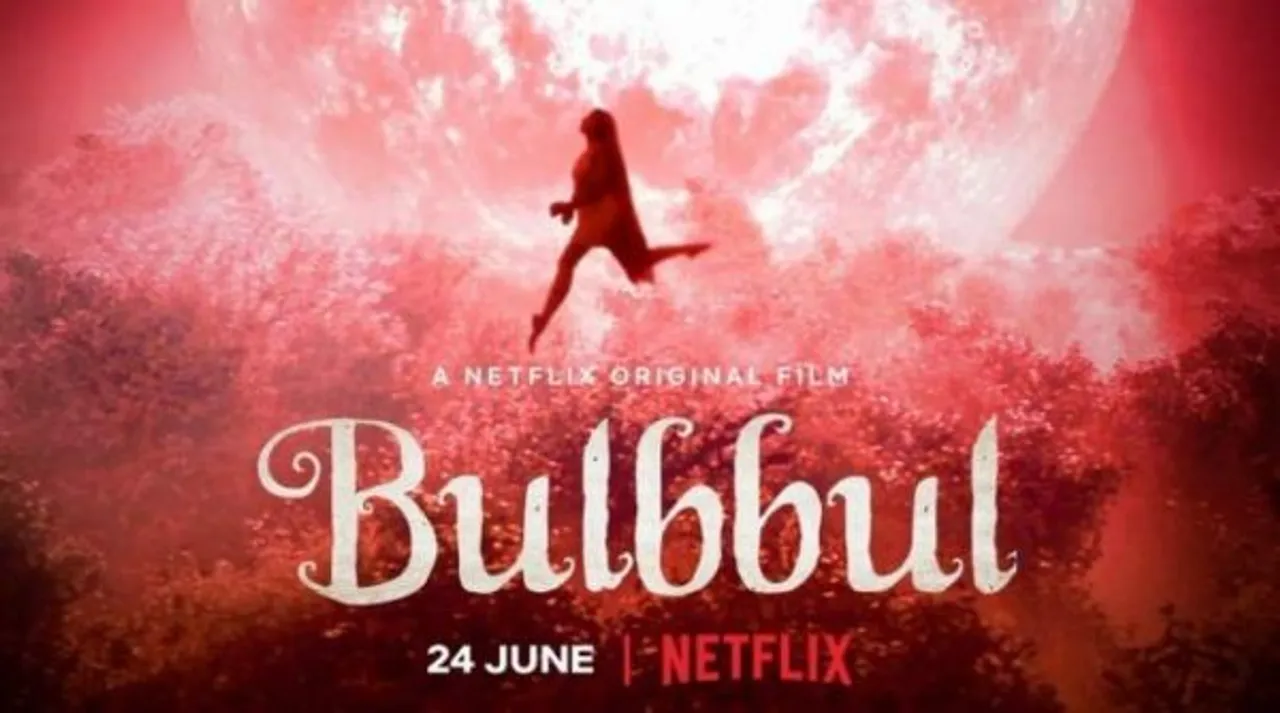 The trailer of Anushka Sharma's latest production stint Bulbbul is out, and it looks like a promising horror film. Directed by Anvita Dutt, it features Rahul Bose, Avinash Tiwary, Paoli, Parambrata Chatterjee, and Tripti Dimri in pivotal roles. The trailer drops some hints about the story that revolves around a child bride and the injustices meted out to children. It is all set to release on 24th June on Netflix.
The trailer was shared by the actress on her Instagram handle with the caption: "#Bulbbul - Official Trailer What if our childhood bedtime stories came true? #Bulbbul, coming soon only on @Netflix_In."
In a mailed statement to NDTV, Anushka Sharma said: "From the moment I heard Bulbbul, we immediately wanted to produce it. It is a fascinating, captivating, cinematic story dipped in folklore which we instantly fell in love with. Anvita's storytelling is extremely unique and with Bulbbul she is giving audiences something really clutter-breaking."
What The Trailer Is About
The film trailer opens with a kid asking for a story to be told, one that soon takes a haunting turn. Inverted feet appear to be living in trees (every desi-child's worst nightmare) as the narrative voice in background can be heard saying "bohot samay pehle ki baat hai… ek chudail thi" (Long time ago, there was a witch). The camera then zooms into the face of a child-bride on her wedding night talking to her much older husband (also everyone's worst nightmare). There is a time leap in the trailer which shows the child-bride all grown up as a mysterious female ruler of a household. Then occurs the unexplained murders of men within this household. The different scenes almost look like pieces of a jigsaw puzzle that can give answers only when put together. Which, in my opinion, is an interesting technique to build up suspense for the audience.
Also Read: Best Of Anushka Sharma: Seven Roles The Actor Aced
Talking about the film, director Anvita Dutt said in an interview: "For me, the story of Bulbbul is a lore. A fable. Much like the fairy tales of old that were cautionary tales for young girls. Stories that, wrapped in magic and myth, asked us to look beyond the obvious. And warned us not to be a version of what others want to see in us. We sometimes forget that it is important for us to accept ourselves the way we are. I hope this film will act as a reminder of that."
Sharing Social Messages Through the Horror Genre
With the exception of a few directors, Hindi cinema has hardly experimented much with the horror genre. Anushka Sharma's production house delivered Pari in 2018, which similar to this particular venture, dealt with a supernatural horror subject.
The use of the horror genre to share a social message is an even newer phenomenon. Amar Kaushik's Stree, was one such attempt. While the background is set up with haunting music and an edgy narrative, Bulbul also seems to underline certain social issues including child marriage and abusive landlords. The practice of child marriage has been prevalent in India since ages. Census data of 1931 shows that 72 percent of girls were married before the age of 15. Bulbul is set during those times. But taking place in the state of West Bengal, the film will also be having a contemporary relevance. Recent data from National Family Health Survey shows that West Bengal topped the states in child marriage cases at 41.6 percent. Despite the increasing numbers in cases of child marriages in the state, very few police cases get reported. The rate of conviction is also abysmal.
Also Read: 13-Year-Old Who Stopped A Child Marriage In Her Family To Be Felicitated
It is therefore no coincidence that the film's setting is where it is. The question then is how will the director weaves this social issue into a supernatural reality? Will it even address these questions at all, or make it a fiction completely severed from real life? Guess we'll have to wait and watch.
Dyuti Gupta is an intern with SheThePeople.TV. The views expressed are the author's own.