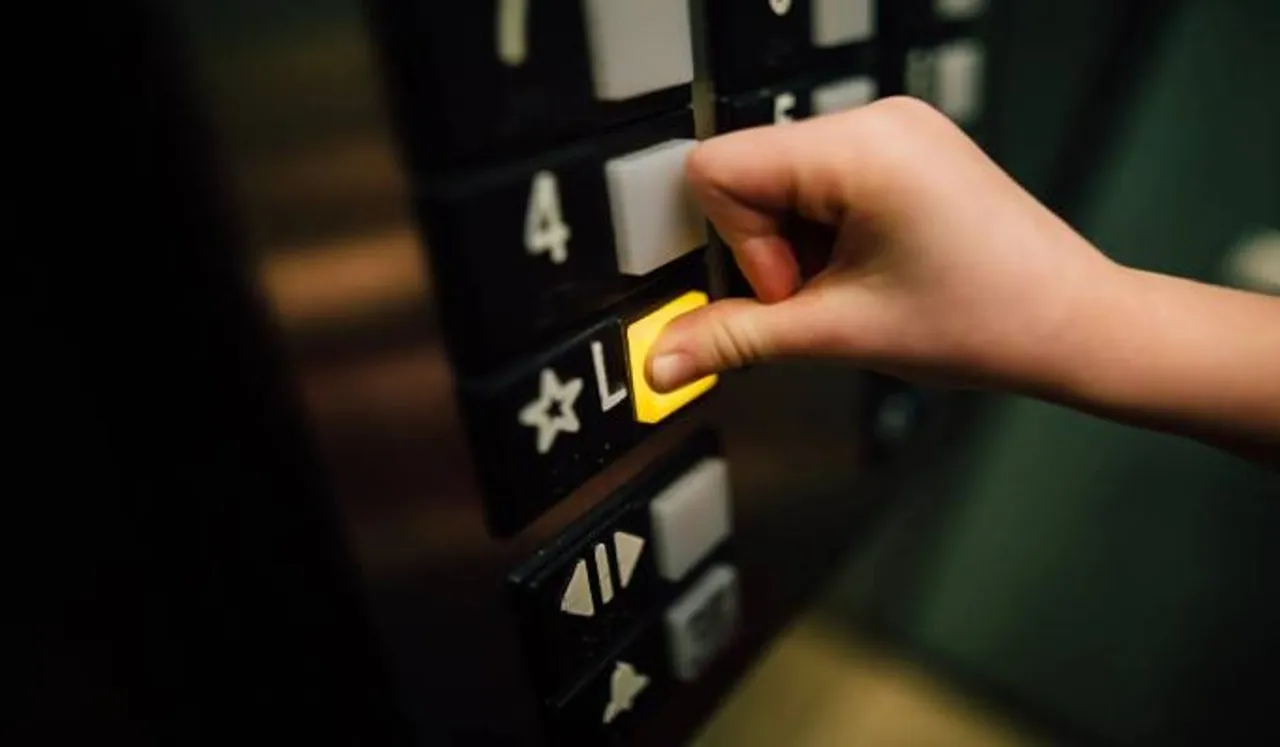 Getting stuck in an elevator, a scenario dreaded by many due to its potential hazards and anxieties, is a situation that no one wishes to encounter. However, in a recent incident that unfolded in Faridabad's Omaxe Heights society, an 8-year-old boy showcased incredible composure and resilience when faced with this daunting predicament.
The incident centred around young Garvit, a resident of the fourth floor in an apartment building. On a Sunday evening around 5 pm, Garvit was heading down to the ground floor for his tuition.
Unfortunately, due to his mother's ill health, she couldn't accompany him for the class drop-off. It was during this seemingly routine moment that fate took an unexpected turn, as the elevator became stuck on the second floor.
Alone in the confined space of the elevator, Garvit's initial efforts to alert authorities using the emergency button and knocking on the door went unanswered.
Instead of succumbing to panic, Garvit decided to focus on his studies. 
In a scene that shocked many, the young boy pulled out his homework and began tackling his assignments, effectively using the time to distract himself from the stress of being trapped.
Anxiety and Search Ensue
An hour later, Garvit's tuition teacher grew concerned when he didn't arrive for his class. 
The Chandila family's anxiety naturally heightened, and a search operation began, led by his worried parents and fellow residents. 
It was during this search that they learned from the security guard about the elevator's non-operational status since 5 p.m. 
The situation was further complicated by alleged claims of negligence on the part of the security guard and representatives from the Residents' Welfare Association (RWA), including President Uroj Sharma and Senior President KM Roy.
Swift Resolution
With Garvit stuck in the elevator for nearly two hours, the technical team was finally summoned, and the situation was resolved around 7 pm. 
The young boy emerged from the ordeal unharmed, leaving his parents both relieved and proud.
Garvit's father, expressed his admiration for his son's ability to remain composed and attributed it to the absence of any serious mishaps during the incident.
On the flip side, allegations have arisen regarding the responsiveness of the security guard and the RWA representatives during the crisis. 
These claims led the residents to take matters into their own hands by contacting the maintenance office and lift personnel for assistance. Garvit's father held the RWA accountable for what he perceived as negligence, asserting that the lift had remained unrepaired for an extended period. 
He vowed to take substantial action against what he views as their neglect in ensuring the safety and maintenance of the building's elevators.
---
Suggested Reading: Uttarakhand Rains: Woman In Labour Carried on Chair To Clinic
---