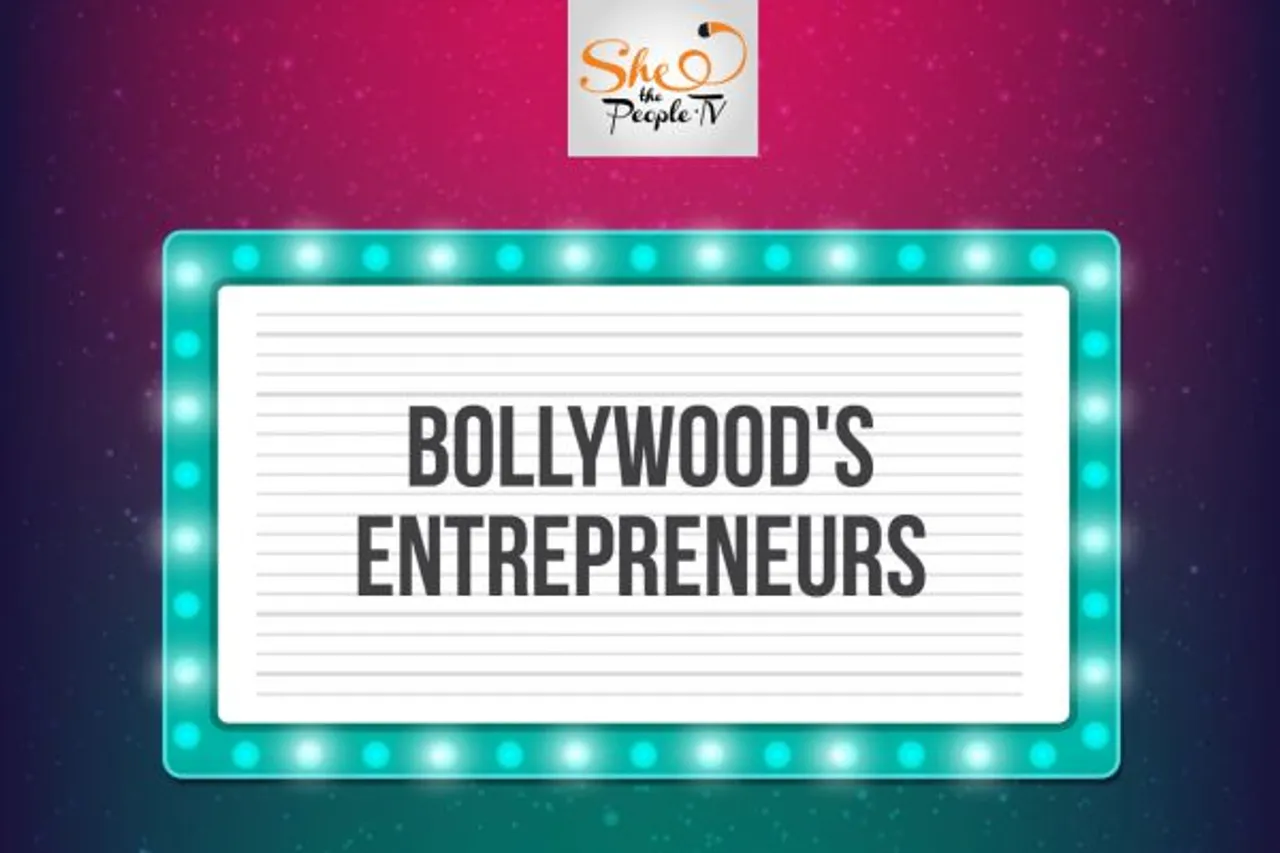 Female actors in Bollywood are no longer defined as bimbettes running around trees clad in skimpy clothing. From essaying strong real life characters to reinventing their career or in new careers altogether, they are raising the bar higher. In this new Bollywood series, we take a look at how these actors are making a mark. We kick off the series with actor moms who are entrepreneurs in their own right.
Often, motherhood is considered as a moment of complete sacrifice in a woman's life. Coupled with the responsibilities of raising a child, she is expected to leave her personal ambitions and goals behind. Yet, women have time and again defied these notions to create an impact that goes beyond the regular. In Bollywood, several actors have taken the plunge as entrepreneurs. Here is a list of seven such inspiring women:
1. Karishma Kapoor
In 2011, Karishma Kapoor invested in an e-commerce website, BabyOye. Being a mother herself, she identified with the company's vision of giving babies the right start in life and making the life of parents easier.
2. Sushmita Sen
The former Miss Universe and a well-known name in the movie business is also a successful businesswoman. Her ventures include a chain of hotels and spas under her company, Sensazione, which she started in 2006
Being a single mother of two children has in no way deterred her spirit to lead an empowered life. She is also the owner of production house, Tantra Entertainment.  The actress also owns a jewellery retail store in Dubai and runs it along with her mother.
3. Twinkle Khanna
After a brief stint at acting, Twinkle Khanna's persistent love for writing led her to pen the successful novel, "Mrs. Funnybones". She went on to write a second novel, "The Legend Of Lakshmi Prasad". She has also worked as a columnist for many leading dailies. An interior designer by profession, she is the co-owner of the label "The White Window", which has a number of outlets across Mumbai. Her mother Dimple Kapadia works with her on this venture. Twinkle is also a co-founder of the production company, Grazing Goat Pictures.
4. Lara Dutta 
Soon after becoming a mother, Lara Dutta started her own production company, BheegiBasanti. She has produced many films under the label. She also collaborated with Chabbra 555 to launch her own sari collection. The low prices meant that her collection was aimed at the middle class. She has even released a fitness and yoga DVD in the past. Her skincare brand ARIAS is all set to be launched at the end of this year. As her association with enterprises keeps on expanding, Lara has become an inspiration for many aspiring female entrepreneurs.
5. Madhuri Dixit
Madhuri Dixit turned her love for dancing into a successful business venture with the launch of her Online Dance Academy. The goal of her academy is to combine the cause of fitness with dancing and provide at home training to aspirants across the world. She uses the platform to digitally carry forward her passion and knowledge of dancing to the masses. She has even collaborated with many known choreographers from around the world.
6. Shilpa Shetty
She entered the entrepreneur world by launching her perfume, S2. Her fitness DVDs and yoga training modules also became a rage among her followers. Her personal fitness post-pregnancy has been an inspiration for many. She is also a  partner of the IOSIS chain of spas in Mumbai. Together with her husband and businessman Raj Kundra, she owns a stake in the IPL team, Rajasthan Royals.
7. Perizaad Zorabian
Former actress Perizaad Zorabian decided to continue her father's legacy by becoming the new face of the poultry chain, Zorabian Chicken. On her initial struggles, she talked to iDiva and said, "Media, corporate communications and PR are still very women-oriented. Poultry is not. But I am bull-headed and hell bent on getting this right. I have even hired 6 to 7 women staffers, bizzare as that sounds, in the poultry business. The men are all very good, undoubtedly, but women are so detail-oriented and hard working. I handpick the staff myself."
Read: How Our Bollywood Divas Have Embraced Motherhood
Nimisha Is An Intern With SheThePeople.TV