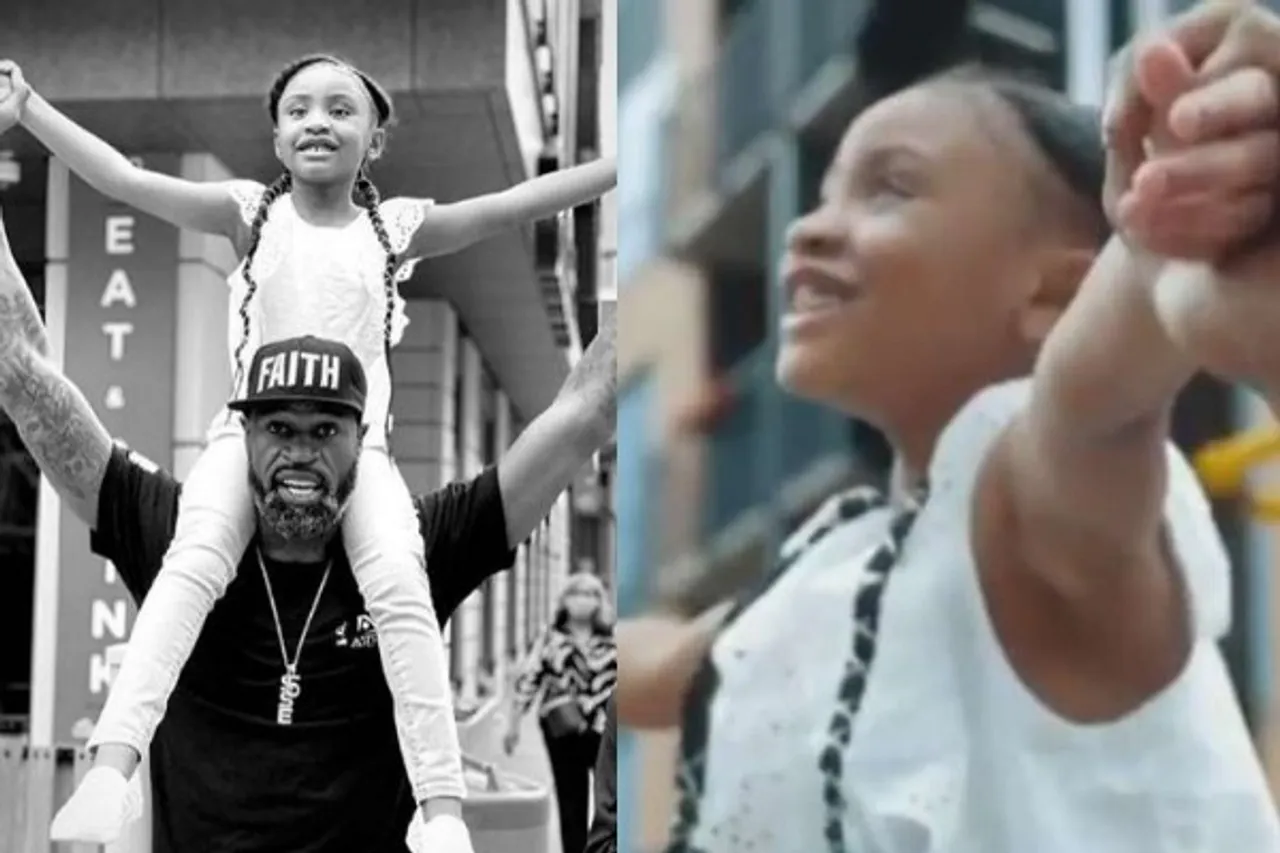 "Daddy changed the world." George Floyd's six-year-old daughter Gianna Floyd said these words in a video, which has now gone viral. Shared by former NBA player and Floyd's close friend Stephen Jackson Sr, little girl Gianna can be seen and clearly heard saying the words with a smile on her face. She is sitting on Jackson's shoulders.
The video (assumed to be old) was first posted on Instagram with the caption: "That's right GiGi 'Daddy changed the world' George Floyd the name of change. #justiceforgeorgefloyd #ivehadenough Love to all who have love for all".
Watch the video here:
In the snippet, Gianna answers the question "Daddy did what?" saying, "Daddy changed the world". The heartwarming video has now collected more than 1,602,032 views.
What You Should Know
George Floyd had a heart attack while being restrained by Minneapolis police officers on May 25.
Videos circulated online show a Minneapolis police officer pressing his knee on Floyd's neck and ignoring Floyd's "I can't breathe" cries. He eventually stopped moving.
After the video sparked protests, George Floyd's six-year-old daughter's video is making the headlines, where she is saying 'Daddy changed the world'.
Also Read: #AllLivesMatter #StraightPride: Don't Reduce Activism To Hashtag Whataboutery
Gianna Floyd told Good Morning America, "that miss him". She spoke to the media for the first time.
Roxie Washington, Floyd's wife said "We were struggling so he did what he had to do as a man and he had to come here to work," The Guardian quoted. Adding,  "He was a good man. I loved him so much I wanted to help him or I wish I could've been there to help him. And just hearing him begging for his life."
Also Read: Indian women protest new citizenship laws, join 'fourth wave' feminist movement
Floyd's death sparks outrage
George Floyd's custodial death has reignited the conversation around racial violence. A 46-year-old Floyd died after a police officer in Minneapolis handled him in a brutal act. The officer, as per a viral video, kept pressing his knee on Floyd's neck and ignoring his "I can't breathe" cries until he couldn't breathe anymore.
The official post mortem report of Floyd revealed that the cause of death was due to 'neck compression'.
Officer Derek Chauvin, who was behind the inhumane gruesome act, has been arrested and charged with third-degree murder and second-degree manslaughter. Numerous protests are taking place across the United States and in the other parts of the world demanding justice for George Floyd.