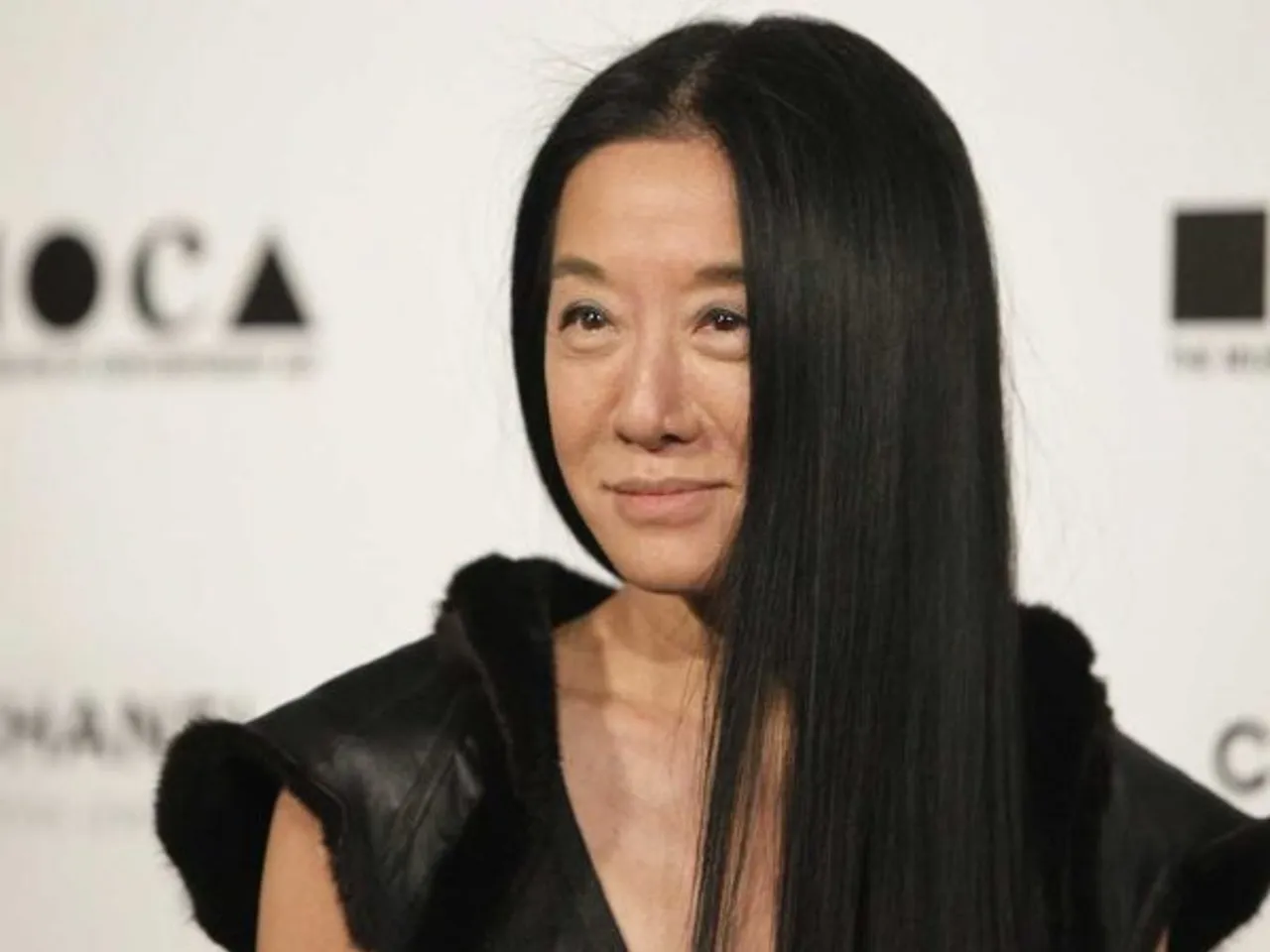 Today is the birthday of the legendary designer Vera Wang. Wang is stylish, empowered and original. She is an entrepreneur, mother, couture maestro and more. Wang is far more than a fashionista – she's a creative phenomenon. Here are some things to know about Vera Wang:
Wang was born in 1949, the Year of the Ox. She is the daughter of a United Nations translator and a pharmaceutical mogul and grew up in the Upper East Side. Her parents were migrants from Shanghai, China.
Wang is familiar with hard work from her childhood. She was a world-class figure skater before she became a designer. In 1968 she competed in various Figure Skating Championships. But when she didn't make it to the 1970 Winter Olympics team, she turned her resolve toward the world of fashion.
Wang graduated from Sarah Laurence and spent 16 years at the Vogue, and became the youngest ever fashion editor and stylist at age 23.
Wang graduated from Sarah Laurence and spent 16 years at the Vogue, and became the youngest ever fashion editor and stylist at age 23. She was turned down for the position of Editor-In-Chief, thus Wang left Vogue. She went on to work for Ralph Lauren as design director for accessories.
While preparing for her own wedding in 1989, Wang became aggravated with the lack of stylish wedding dresses available. Thus, began her career as one of the most influential bridal dress designers of all time.
It was Wang's father who pushed her into the designing and realisation of her talents. She launched her flagship bridal wear store at the iconic Carlyle Hotel on New York's Madison Avenue in 1990 with his support.
Her feminine detailing, intricate layering, and exquisite luxury, her unique designs drew fans and lifetime achievement awards. She branched out into ready-to-wear in 2000, and red carpet, an experience she describes as "a gamble of the highest order. It's Vegas and then some."
Wang also has various authorships, fragrance, shoes, eyewear, jewellery, and homeware collections as well. In 2002, Wang began collaborating with Wedgwood for her bone china dinnerware, crystal stemware and giftware line.
In June 2005, she was awarded the CFDA Womenswear Designer of the Year. A year later she won the André Leon Talley Lifetime Achievement Award from the Savannah College of Art and Design.
The majority of her clients include Hollywood A-list actresses, models, and other high-profile female celebrities. She has designed wedding gowns for political figures like Ivanka Trump and Chelsea Clinton. Michelle Obama has worn some of her evening wear. She also designed uniforms for famous figure skaters like Michelle Kwan, Evan Lysacek, and Nancy Kerrigan.
https://www.instagram.com/p/Bjpr1-pA88O/?taken-by=verawanggang
Wang's designs are a reflection of herself. She's a picture of self-affirmation – driven, dynamic and detailed. This powerful combination of traits has taken her from an elite athlete to fashion mogul and beyond.
Read Also: Women Artisans Rock The Ramp at Lakme Fashion Week
Apoorva Lamba is an intern with SheThePeople.Tv