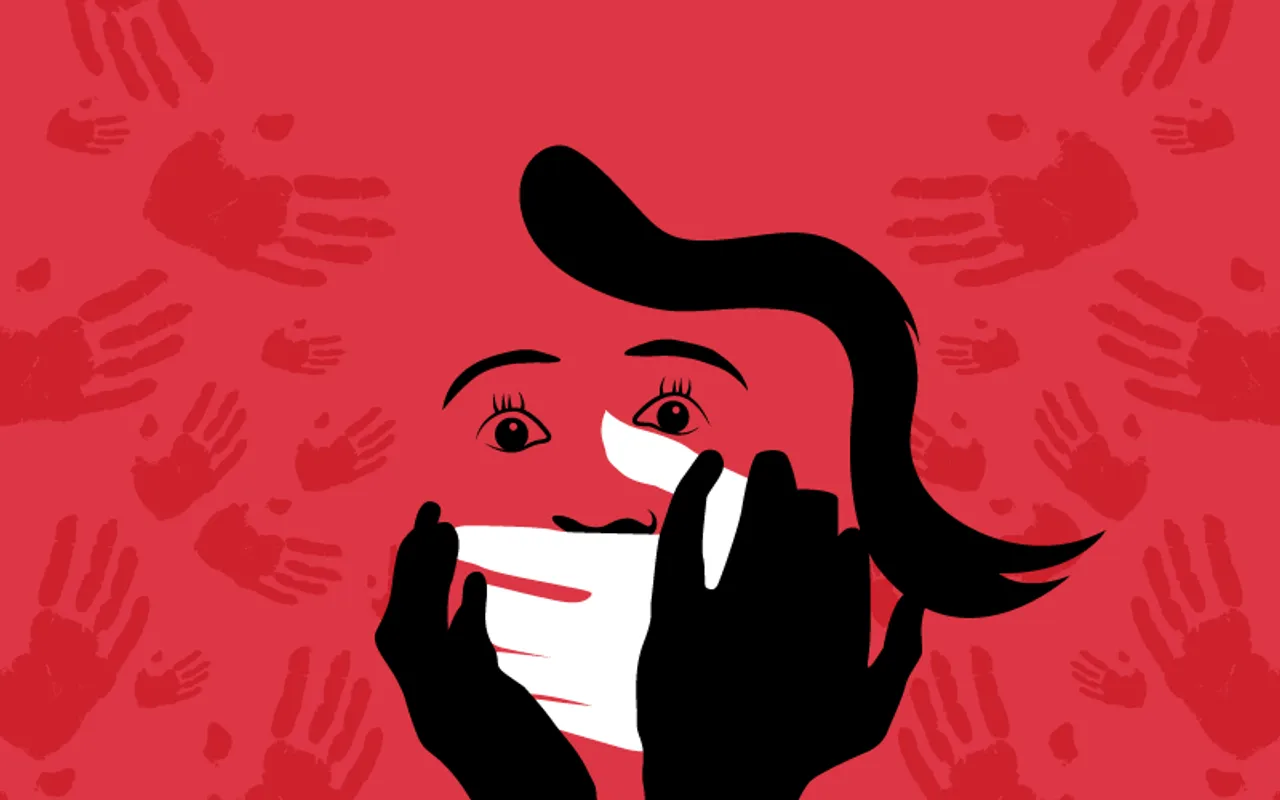 A minor girl and a man were allegedly stripped and beaten up by three people after the duo were caught in a compromising position in Bihar's Begusarai district.
A video of the horrifying incident has been doing the viral rounds on social media since Friday. 
The video shows three people stripping and assaulting the minor girl and the man. The girl was stripped, beaten and pulled by the hair.
Bihar Teacher Caught Harassing Student
The man has been identified as a music teacher in his mid-40s. He was a resident of the same village according to the police. The music teacher has been arrested based on the survivor's statement.
As per reports, the police have filed a case under relevant sections of the Protection of Children from Sexual Offences (POCSO) Act, the Scheduled Cast and Scheduled Tribes (Prevention of Atrocities) Act, Section 67B of the Information Technology Act, and Section 376 of the Indian Penal Code.
Superintendent of Police Yogendra Kumar stated that a search was underway to arrest the three accused who assaulted the minor girl and the accused music teacher. According to the preliminary investigation, the incident happened on Thursday.
He added that the police were examining the viral video. The clothes of the two people and other evidence recovered from the crime scene have been sent to the forensic department for detailed examination.
A team under the supervision of a senior female police officer has been constituted to investigate the case. The minor girl was sent for a medical examination, and her statement was recorded by a magistrate.\
Women Beaten, Paraded Half-Naked In Bengal
In other news, a video from West Bengal's Malda has surfaced on social media, showing two women being beaten up and paraded half-naked. The video shows several women beating up the two women, stripping them half-naked, and parading them around. The daughter of one of the women claimed that her mother and aunt were arrested by the police on suspicion of theft.
She claimed that her mother and aunt had gone to sell lemons on July 18, when a sweet shop owner accused them of stealing lemons. Following that, people caught hold of the two women and disrobed them, stated the girl. She added that her mother and aunt were currently in jail in Malda. She had apparently received information through a civic volunteer, gone to meet them, and was told that they would be released on Monday.
---
Suggested Reading: Women Stripped in Bihar, Paraded in Kolkata: When Will We Wake Up?