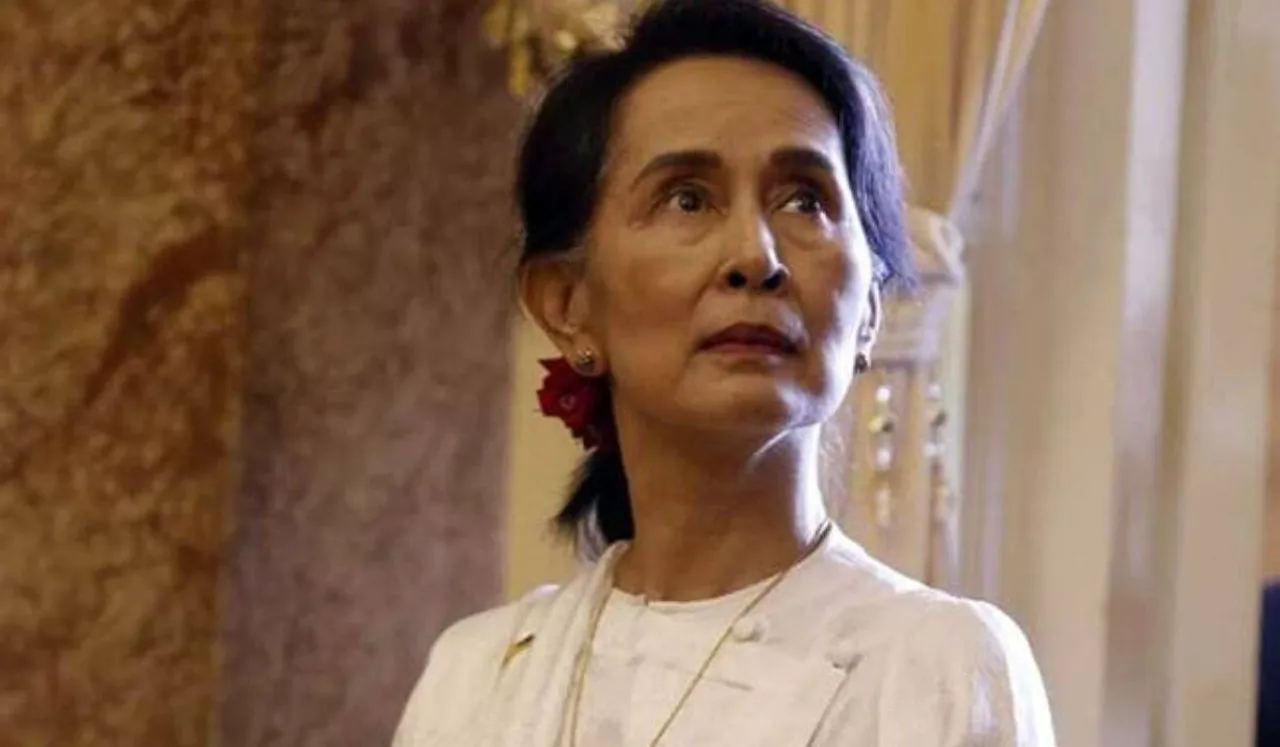 Aung San Suu Kyi polls dismissed: The results of the 2020 polls won by Aung San Suu Kyi's party were called off by Myanmar's Junta on Monday as they announced that the polls were not "free and fair".
Investigations claimed to reveal that more than 11 million cases of fraud in the elections in which Suu Kyi's National League for Democracy won against the military-aligned opposition, the junta's election commission said.
The National League for Democracy attempted to claim state power by taking it from non-NLD parties and candidates by exploiting COVID-19 restrictions as per the statement of commission chairman Thein Soe. But he did not give clarity on whether fresh polls would be held in the country of 54 million.
On the other hand, the junta has previously mentioned that the new elections will be held within two years but has also warned to dissolve NLD.
Suu Kyi has been detained since the coup and was faced with several charges, from exploiting coronavirus restrictions to illegally importing walkie-talkies.
Since the military's power rule Myanmar is exposed to a chaotic environment with more than 900 assassinated on dissent as per the statement of a local monitoring group.
Along with the chaotic environment, Myanmar has also been exposed to a resurgent virus wave that has caused deadly havoc across the country, striking with many hospitals empty of pro-democracy medical staff.
The economy of Myanmar is expected to face a huge loss as it's assumed that the country's economy will shrink by 18 per cent in 2021 as per the statement given by the World Bank.
The NLD also noted their support increased in the 2020 vote compared to the 2015 election. The Asian Network for Free Elections monitoring group cleared that the elections were "by and large, representative of the will of the people" as per a report on the 2020 polls.