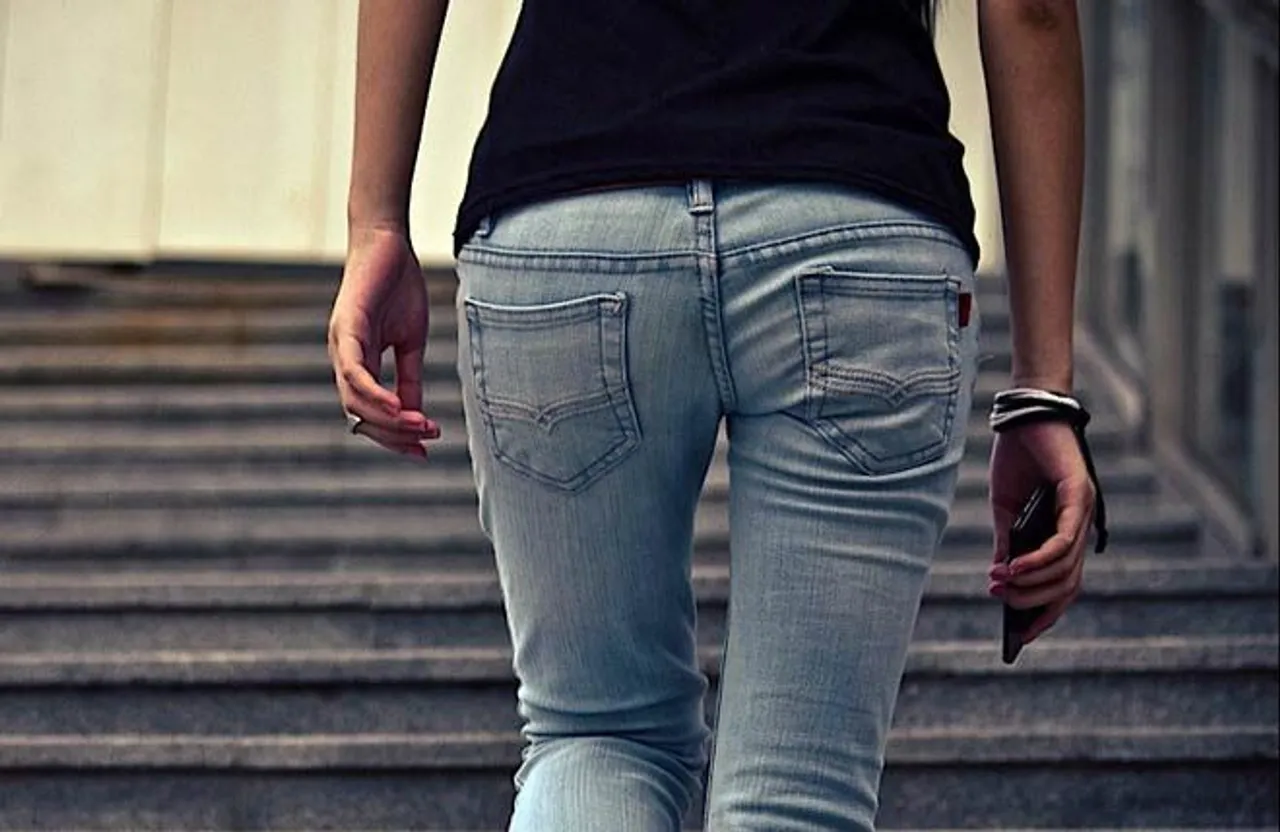 Girl abused for wearing jeans: A father and his son have been arrested from Bishwanath district of Assam for allegedly abusing a Muslim girl as she wore jeans instead of a burqa to their shop. The girl had gone to buy a pair of earphones at the shop owned by the father-son duo. Not only was she denied service but also allegedly abused by the duo.
Biswanath's Superintendent of Police, Leena Doley said that according to the complaint filed by the girl, she had gone to the accused person house, where they run a mobile phone accessories shop, to buy a pair of earphones. The accused refused to sell the earphones to the girl as she was wearing jeans and not a burqa. Then, she was pushed out of the shop by the duo. Not only that, the man allegedly called her "a characterless and chastised" for wearing jeans.
The incident transpired at Biswanath Charali, Assam on October 25, although it came to light this Sunday, October 31, after the girl, who is pursuing a Bachelor of Computer Application, decided to take legal action.
After the incident which happened on October 25, the father of the girl, on October 28 (according to the FIR which was filed on October 29) had gone to the shop to complain about this behaviour where he was allegedly beaten by the son. On basis of the girl's complaint, the police arrested the duo.
The Biswanath Sadar police station's officer-in-charge, Sanjit Roy, said that the accused Nurul Amin and Rafikul Islam, too, have lodged a counter-complaint, alleging that it was the father of the girl who had attacked them.
According to a report by the Times of India, the girl said that she had gone to Amin's house wearing "decent" clothes, a pair of jeans, to buy earphones. "He suddenly started scolding me. When I asked him the reason, he hurled expletives at me and pushed me out of his house. He asked me to visit his house in a burkha. How can a person force me to wear a burkha? My parents support my decision to wear jeans."
Similar Incidents:
- A 17-year-old girl was allegedly beaten to death and hanged by her family for "wearing jeans and top". The incident took place in the Deoria district of Uttar Pradesh, where the girl was beaten with sticks. Her body was found hanging from a railing on a highway bridge in July this year. The elderly in her family were reportedly upset with her as she refused to trade her western clothes for traditional ones.
- At a workshop on substance abuse, the Chief Minister of Uttarakhand, Tirath Singh Rawat said that ripped jeans pave the way for societal breakdown and it sets bad example for children. "Kyanchi se sanskaar--showing bare knees, wearing ripped denim and looking like rich kids--these are the values being given now. Where is this coming from, if not at home? What is the fault of teachers or schools? Where am I taking my son, showing his knees and in tattered jeans? Girls are no less, showing their knees, is this good?" he said.
- In March this year, the Uttar Pradesh Panchayat called Bharatiya Kisan Mazdoor Sangathan in Charthwal said that girls should not wear jeans and if they do then they will be socially punished. The intention of "this rule" was to "preserve" the culture. The National President of the organisation Thakur Pooran Singh believed that the girls go to school and work wearing western outfits at least they can preserve traditions when at home.
---
Suggested Reading:
Women Protest Ripped Jeans' Ban At St Xaviers College
Killed For Wearing Jeans: Death Is The Price You Pay To Dress As You Please
Customer Tells Burger King Employee Her Jeans Were "Too Distracting" For Her Husband. TikTok Goes Viral
---
Also Trending:
&t=116s