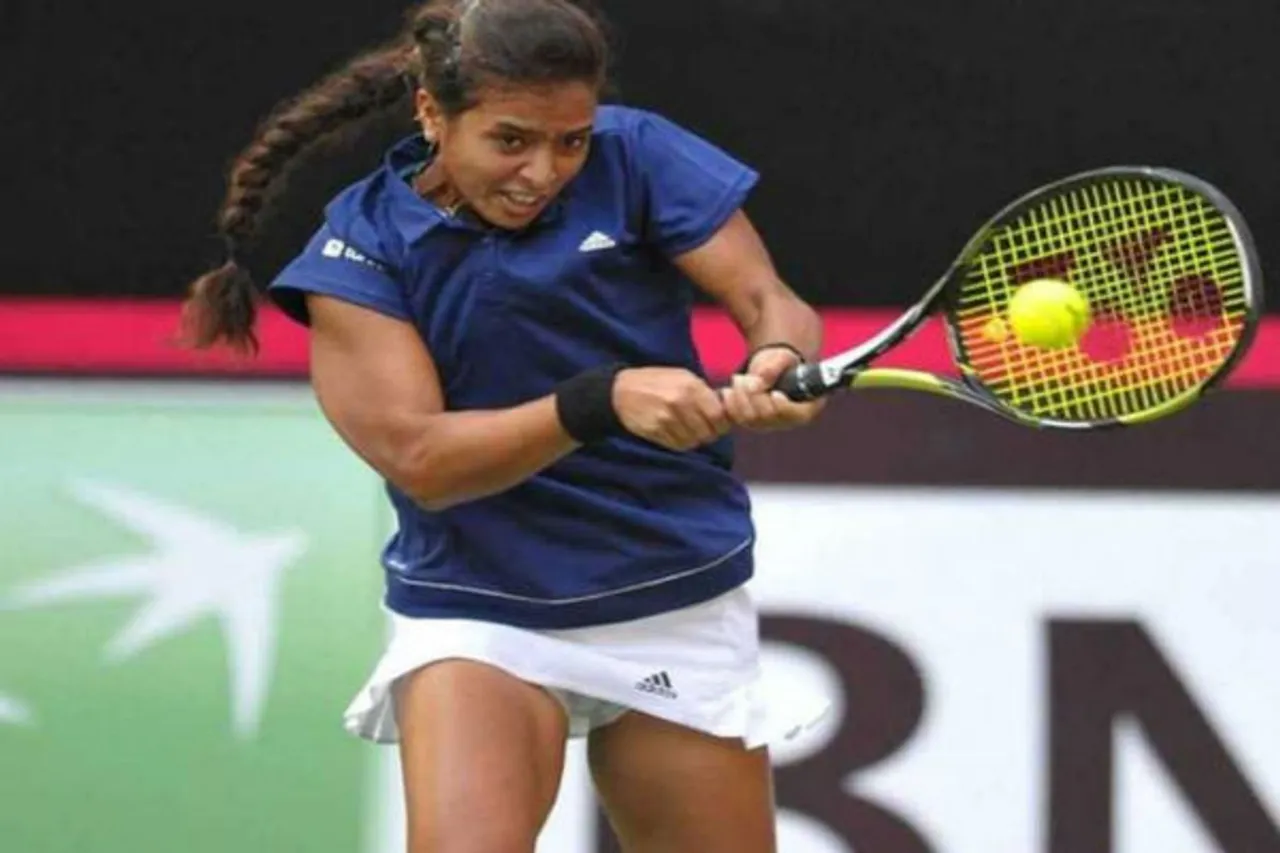 Tennis star Ankita Raina has stormed into the top-200 of world rankings. She is only the fifth Indian woman tennis player to breach the 200-mark ranking in singles. The WTA on Monday (April 9) released the latest list that announced Ankita's career-best rank of 197, PTI reported.
Ankita is not a new name in the industry. She is steadily climbing to the top. She has played exceptionally well this season both in the FedCup and professional circuit
With the new feat, 25-year-old Ankita has joined the league of Sania Mirza, Nirupama Vaidyanathan, Shikha Uberoi and Sunitha Rao.
The WTA ranking was introduced on November 3, 1975, in the open era.
Ankita trains with Hemant Bendrey when she is in the country.
"I have done so much hard work and remained patient to get this point. I was between 200 and 250 bracket for some time and it takes time to break the barrier. It's tough out there," Ankita told PTI. She is currently in Japan competing on the ITF circuit.
READ: Venus Williams Beats Serena, First Win Against Sibling Since 2014
"I went up and down in my career but my coach and my parents kept belief in me. My brother has also supported me in a big way, giving me and my needs priority many times. So without their support it was not possible. I want to thank my coach for having faith in me," she added.
"I am very happy that finally, I am in the top 200"
If the ranking stays stable and she betters her scores, then Ankita gets to enter the main draws of the WTA 125k series tournaments. "I want to play the Grand Slams but the immediate target is to get into 150 and by the end of the year into top-100," the confident player asserted.
"I will be playing the WTA in China next week,'' said Ankita, who is eyeing her next as the top-150 in world rankings.
"She is supremely dedicated and passionate. She has this quality of playing with single-mindedness, giving her best all the time. Even when she is not at her best, her attitude to fight and give her all is what sets her apart. It shows her determination," said Ankita Bhambri, India's Fed Cup coach.
"It's absolutely great for women's tennis in India. It will make some impact. We need strong and better-ranked players in Fed Cup to improve our standing. More girls should try and enter the top-200 bracket," Bhambri added.
READ: Fed Cup Doubles: Serena Returns with Sister, Olympia Watches Mum
READ: Serena Williams Talks About Sexism
Picture Credit: NDTV