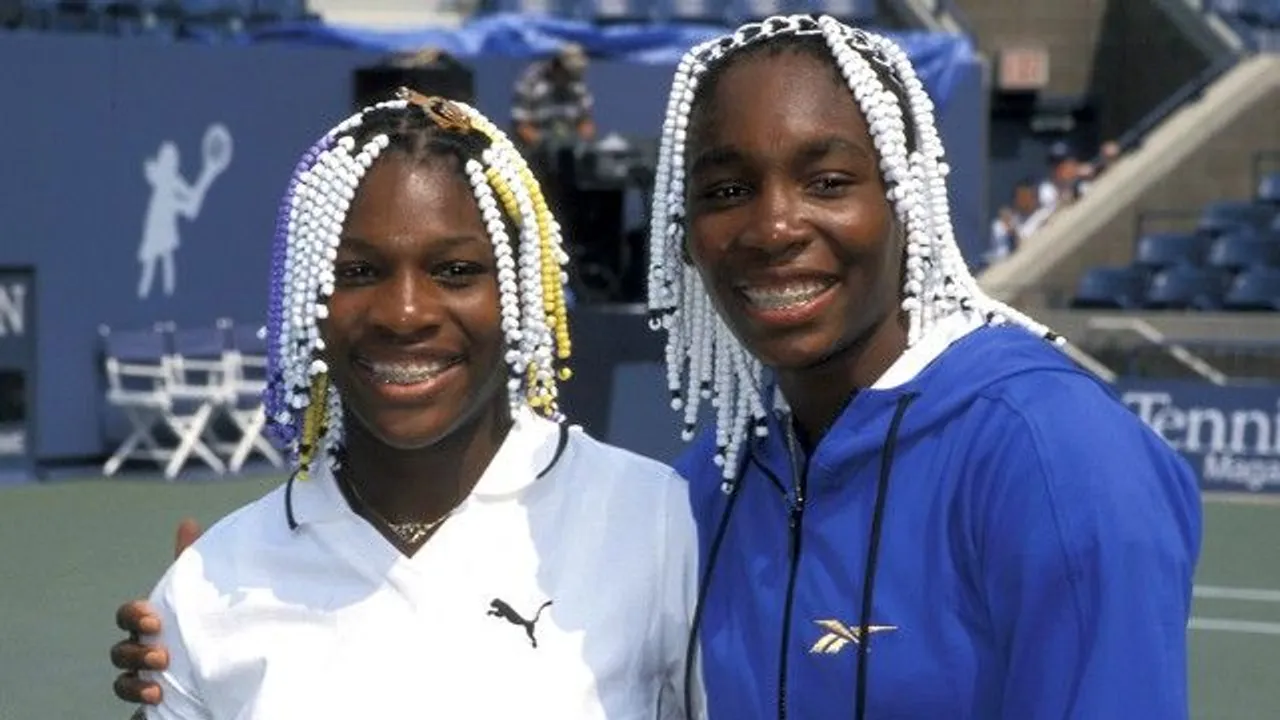 Tennis star Serena Williams came back to the court with sister Venus marking her long-awaited comeback – the first competitive match in 12 months. The ace player represented the US team in a doubles match in the Fed Cup.
The American sisters played in a dead-rubber doubles contest against Holland on Sunday. They won the tie against the Netherlands and were beaten 6-2, 6-3. Since the US team had already won the tie, the pair advances to the semi-finals.
And here's @serenawilliams. This weekend marks her first time back on the court since giving birth last year. Appears to be moving well and ready for weekend play. pic.twitter.com/ykLoc8eBlr

— Dillon Davis (@DillonDavis) February 7, 2018
It was a magical moment when fans saw a cheerful family reunion with sister Venus backing the new mom on the court. Her daughter Alexis Olympia in husband Alexis Ohanian's arms cheering on for mommy, seated just behind the players' box.
Whoa, baby!

(via @serenawilliams) pic.twitter.com/hEFDzP742T

— Sports Illustrated (@SInow) February 10, 2018
"This is literally my first time traveling with the baby and everything. I'm going to try to do better. It was hard. It was the first time for me." ESPN reported
My two loves, I'm so proud of you @serenawilliams and baby Olympia, both @FedCup go USA! pic.twitter.com/rO32uLnZm4

— Venus Williams (@Venuseswilliams) February 12, 2018
The 36-year-old and winner of 23 Grand Slams was playing her first competitive match since winning her 23rd Grand Slam title at the 2017 Australian Open. The satisfaction of watching the sisters play alongside is a rare view  since they last played doubles together in the same tournament in 2003.
Me and my boo @serenawilliams ❤️❤️ pic.twitter.com/NlTcvCKoDL

— Venus Williams (@Venuseswilliams) February 10, 2018
Serena told reporters on Friday, "It was really special to be back out here with Venus and we're so happy Team USA won today. I'm really happy to be here and that we advanced to the next round," The Guardian reported.
When asked about her daughter being in Asheville, North Carolina to witness her match, she added, "It's her first match so I'm glad she got to see it."
Serena pulled out of the Australian Open after she played in an exhibition match in December last year. Further, she withdrew her name from the first grand slam of the 2018 season in January to recover from the birth. Serena was all praises about her sister and told reporters on Friday that throughout the full of "ups and downs" path her sister helped her find the rhythm.
It will also be the first time in two years that either Williams sister has been on the team.
I am exited to represent 🇺🇸 at @fedcup with my sister. Cheer us on as we take on the Netherlands - Feb 10-11 in Asheville, NC.

— Venus Williams (@Venuseswilliams) January 28, 2018
The sisters have won 22 doubles titles together, the last of which was Wimbledon in 2016.
Also, the crowd at Asheville, showed an enormous support to the sisters as went fighting on court.
Still got it.

Quick reaction and a confident volley winner from @serenawilliams #FedCup pic.twitter.com/8V3WPZxJHd

— Fed Cup (@FedCup) February 11, 2018
Moreover, this was Alexis Olympia's first tennis-themed photo on social media.
More pictures from the court:
We're happy to see you back in #FedCup action too @serenawilliams! pic.twitter.com/UracPB9Who

— Fed Cup (@FedCup) February 11, 2018
READ: Pregnant Serena Williams Poses Nude For Vanity Fair
Also Read: When Serena Williams Handled John McEnroe's Sexist Jibe Like A Boss
READ: Serena Williams Talks About Sexism
An eventful Sunday in Asheville as @Venuseswilliams put defending champion USA ?? into the #FedCup semifinals, before @serenawilliams returned to action in the doubles.

Read our full report here >> https://t.co/Uc0z8U3KHC pic.twitter.com/yyOyleW1Qy

— Fed Cup (@FedCup) February 11, 2018