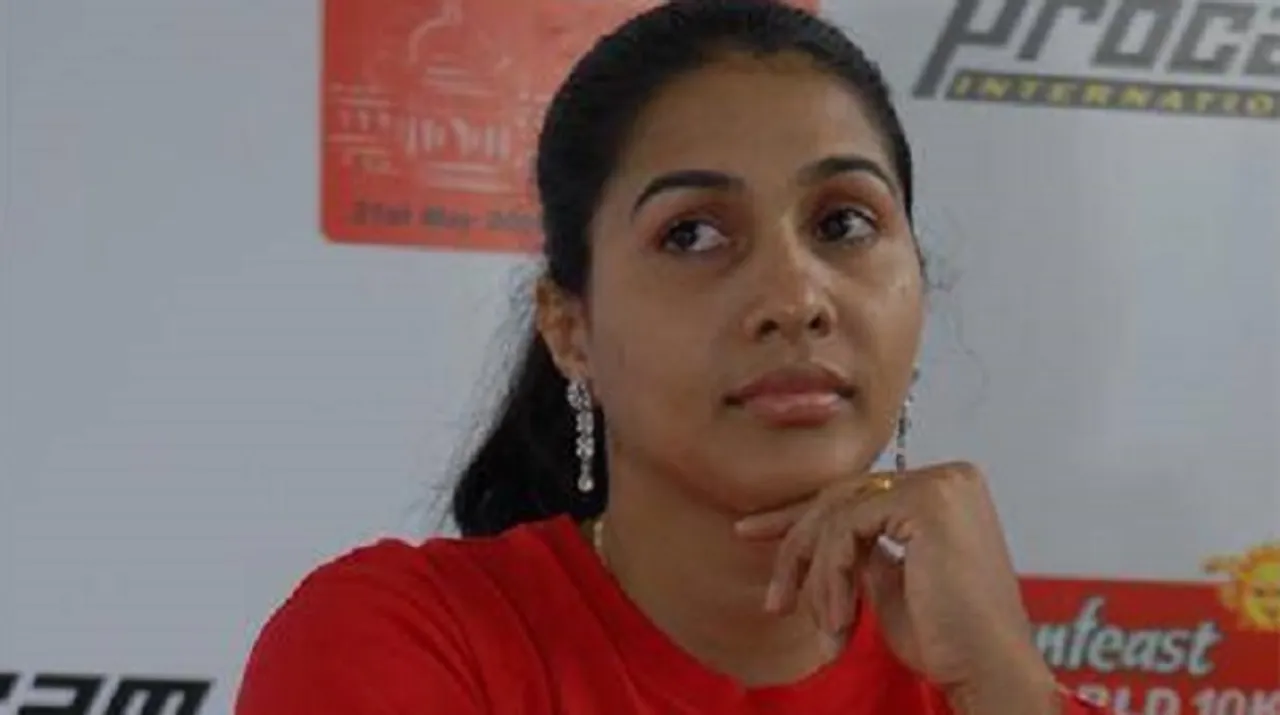 Former Indian athlete and Olympian Anju Bobby George, with the Athletics Federation of India by her side, has expressed agony against the sports ministry's policies. In her complaint, Anju, a national sports observer, pointed out the fault in not allowing athletics events at SAI stadiums hosting Indian Super League matches.
Anju, a former World Championship bronze medallist, said that athletes are not even being allowed to practice at stadiums because of upcoming events.
"They (ISL) have a lot of money. Why don't they set up their own facilities? If they take over our stadiums, where will our athletes go?" said a furious George, Indian Express reported
Anju is one of the 12 appointed national observers in sports. For many months now the sportsperson has been trying effortlessly to put forth this crucial topic in front of the officials, but in vain.
Also read: Women's cricket team to target No 1 spot by 2020: BCCI President
"I have tried my best to use my proximity to the ministry as an observer but it is still happening. We have good tracks at these stadiums, but athletes are not even allowed to practise there. What is the point in having these facilities if our athletes can't use it?" she added.
The stadiums referred to here are the Jawaharlal Nehru Stadium in Delhi, Kanteerava in Bengaluru and JLN Stadium in Chennai.
"They book the stadiums for six months straight. We have no place to organise our championships," a disappointed AFI secretary CK Valson said on the sidelines of a curtain raiser event for the Federation Cup in New Delhi on Wednesday (Feb 28)
Such favouritism came to the fore when the AFI was hoping to organise the Federation Cup at the Jawaharlal Stadium in New Delhi. However, they were refused since the premises were not available. They were asked to organise the event in Patiala.
Also read: She's Building India: Anu Acharya finds poetry in science with MapMyGenome
"The ministry has to think whether football is more important than athletics — a discipline that brings medals to the country. The federation has written several times to the ministry but they have never considered our request. Athletics has suffered majorly in the last three years due to ISL," Valson said.
He expressed his concern about the safety of athletes too. "The Fed Cup is a National Championship and a qualifying event for Commonwealth Games. Do you expect the athletes to compete at the training ground? At practice areas, the structures are not sturdy. Mishaps can happen during events like hammer throw. At one event, the netting came down. What else can we do?" Valson added.
More than 700 athletes are ready to pull up the socks and take part in the Federation Cup. The event is scheduled to be held from March 5-8 at the National Institute of Sports, Patiala. It is a crucial event that will focus on the selection trial for the Commonwealth Games. It's high time the athletics scene is given due prominence.