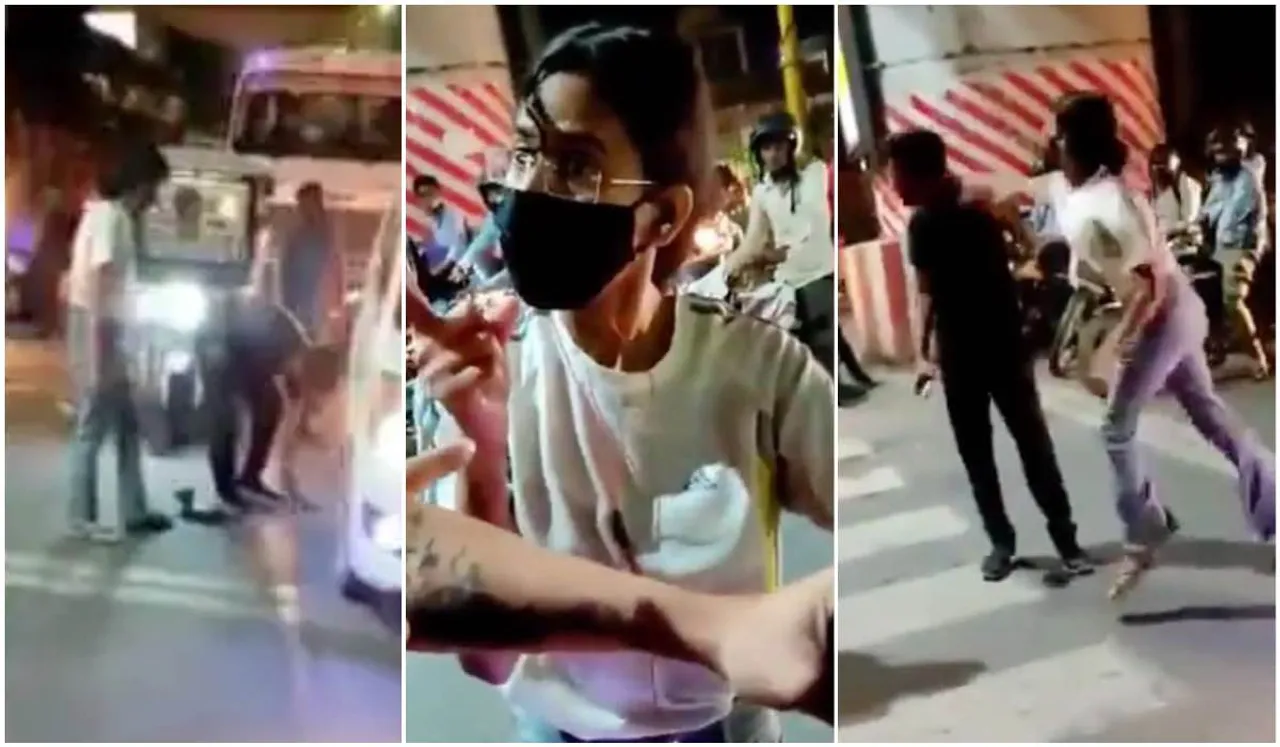 All About Priyadarshini Yadav: In a recent viral video, a  young woman in Lucknow's Awadh Crossing can be seen hitting an Uber driver. In the wake of the viral video, there was massive outrage on social media. The two people in the video have been identified as Priyadarshini Narayan Yadav (the woman) and the driver as Saadat Ali.
The viral video was first shared by a Twitter account by the name Megh Updates along with the caption of "Viral Video: A girl continuously beating a man (driver of the car) at Awadh Crossing, Lucknow, UP."
Viral Video: A Girl Continuously Beating a Man (Driver of Car) at Awadh Crossing, Lucknow, UP and allegedly Damaging his Phone inspite of him asking for Reason pic.twitter.com/mMH7BE0wu1

— Megh Updates 🚨 (@MeghUpdates) July 31, 2021
The woman, now identified as Priyadarshini Narayan Yadav, can be seen hitting the cab driver whom she alleged was speeding in her direction at the traffic junction and would have run over her. In the video being circulated, she can be seen dragging the driver holding his collar and slapping him. The driver has alleged that she destroyed his mobile phone. The cab driver in the video has been identified as Saadat Ali.
Here are 10 things we know about Priyadarshini Narayan Yadav
In a statement, Priyadarshini revealed that she possesses degrees in BSc, MSc and M.Phil along with experience in research.
Yadav also revealed that she has worked in the National Capital but now she stays in Lucknow.
Yadav has worked as a Lecturer at the University of Lucknow previously.
Yadav in a statement on social media claimed that the cab driver was drunk and was about to run over her.
She wrote further, "I missed by the grace of God."
She also alleged ">that "He was on his phone while driving. He sped the car, broke the traffic signal and I thought he was about to hit me as well."
Yadav claimed that nobody made a video when she was being assaulted and also denied all allegations made by Ali that he had to bear loss amounting to Rs 60,000.
While talking to the media, Yadav maintained that she was beaten by 100 goons.
After the video went viral on the internet, netizens started demanding Yadav's arrest for taking the law into her hands using the hashtag #ArrestLucknowGirl.
An FIR has been filed against her on the complaint of the cab driver Ali.