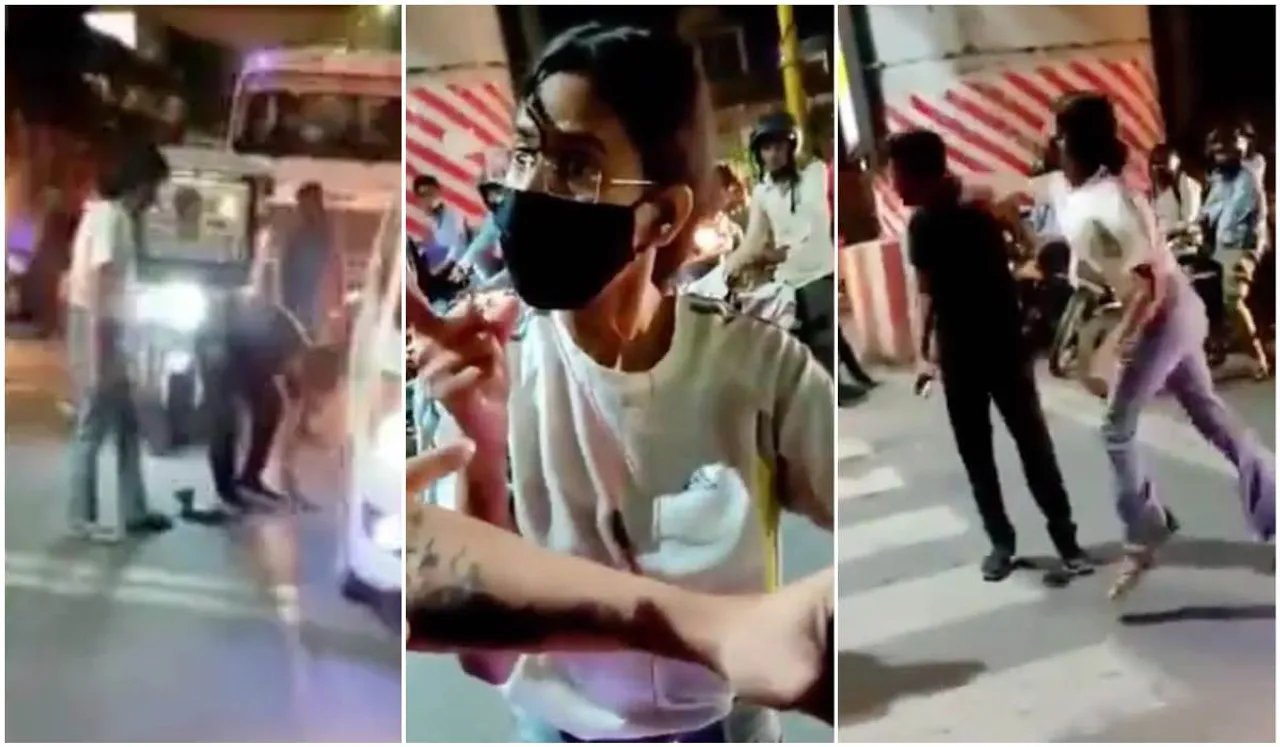 Lucknow Driver Assault Case: A viral video of a cab driver being allegedly assaulted by a young woman in the city of Lucknow has been doing rounds on social media.
A Twitter account by the name Megh Updates first shared the undated video in which the girl can be seen assaulting a man, reportedly a cab driver, while he is requesting the onlookers to call female cops to rescue him. However, the girl in question can also be heard alleging that she was hit by his car and injured due to his reckless driving.
The incident took place on Awadh crossing of Lucknow. The viral video sparked massive outrage on social media, with netizens demanding the girl's arrest for taking the law into her own hands and many users trending the hashtag #ArrestLucknowGirl on the microblogging site Twitter.
According to reports, the cab driver who has been identified as Shahadat Ali verbally abused her and tried to speed away. But the traffic control police present at the scene stopped the cab.
As soon as Ali stepped out of his vehicle, the girl reportedly grabbed his collar and started slapping him. When another person, reportedly Ali's brother, tried to intervene, she allegedly slapped him too. The girl has also been accused of damaging the man's mobile phone.
Here's a look at the police action in the controversial case.
FIR Filed Against the Woman in Question
On Monday, the Chairperson of the Delhi Commission for Women (DCW), Swati Maliwal asked the police to investigate the case properly and take strict action in the matter.
CCTV से ऐसा लग रहा है कि ये लड़की इस गरीब टैक्सी चालक को इतनी बुरी तरह से पीट रही है क्यूंकि उसने गाड़ी नहीं रोकी! ये बेहद शर्मनाक है. किसने अधिकार दिया इस लड़की को मारपीट करने का? इस मामले में @Uppolice जांच करे और कानून को हाथ में लेने के अपराध में महिला पर कड़ी कार्यवाही हो. pic.twitter.com/IrVUKkeINC

— Swati Maliwal (@SwatiJaiHind) August 2, 2021
Reportedly, an FIR has been lodged against the woman based on the complaint of the cab driver. Additional DCP of the Lucknow Police, Chiranjeev Nath Sinha said, "We will do enquiry and then give more details."
As per the police reports, the incident took place at the Awadh signal in Lucknow on July 30 when a woman who was crossing the road was almost hit by a cab, and while confronting the cab driver about it suddenly started beating him violently.
In a statement the driver has claimed, "She grabbed my mobile phone from the car and smashed it into pieces. Who will pay for that? It is my employer's phone. I'm a poor man...it cost ₹ 25,000. She also broke the car's side mirrors. We both were taken to the police station where an FIR was registered against me but nothing was done against her."
Earlier, the Lucknow Police took preventive action against both parties, issuing a challan to Ali, two others and the girl under sections of the Code of Criminal Procedure (CrPC) covering the criminal offence of breach of peace.
What is the Police saying?
The station in-charge of Krishna Nagar police station, Mahesh Kumar Dubey denied all allegations of harassment on the part of the police.
In a statement to ThePrint, Dubey said, "We sent our team as soon as we got the information on the evening of 30 July. We heard that these guys were teasing and passing comments that's why she had beaten the cab driver but later on that was not completely true. We have not got any evidence of eve-teasing."
He further added that "We have challaned both the parties. If the cab driver and his family are willing to lodge an FIR in this issue they should bring a complaint letter first to the police station."