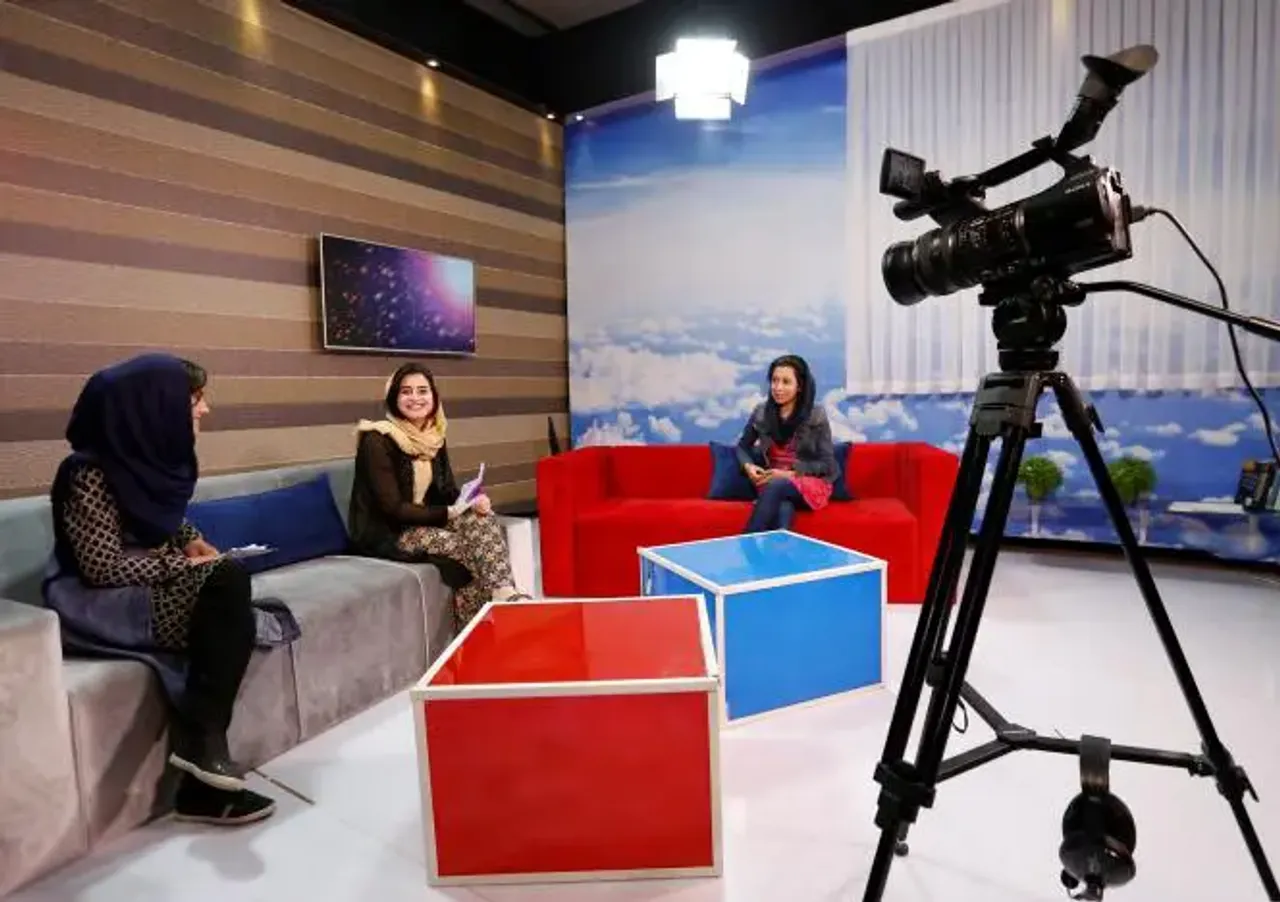 Tolo News of Afghanistan hosted a show on Wednesday to celebrate International Women's Day that featured an all-female panel and a female audience. This was viewed as a rare broadcast after the Taliban took over the nation and many female journalists were forced to leave their line of work or work off-air.
In a survey conducted by Reporters Without Borders last year, it was discovered that since the Taliban seized power in August 2021 as foreign forces departed, more than 75 percent of female journalists had lost their positions. On Wednesday night, a panel of three women and a female moderator addressed the status of women in Islam while wearing surgical masks over their faces. Journalist Ayesha Sharifi and special guests university professor Zakira Nabil, advocate for women's rights. Angha Amin, and another journalist Asma Khogiani explored the condition of women under Islamic rule in a special show. A religious expert named Bashir Ahmad Al-Hanafi also participated in the conversation online.
Afghanistan Hosts All Female Panel
Taliban took back control of Afghanistan in 2021, at least 20 years after US forces drove them out. Under their strict control, women's rights have been ignored ever since. In the previous year, the Taliban banned the majority of Afghan female NGO employees and prevented women from attending universities. The International Labour Organization said that since mid-2021, female employment has decreased by 25 percent due to increased restrictions as well as the nation's terrible economic difficulties. It was also mentioned that more women were choosing to work for themselves at home, such, as tailors.
According to journalist Asma Khogyani in the panel by Tolo News, women possess rights under Islamic law, including the freedom to work and pursue an education. Women will continue to find ways to learn and work, said Zakira Nabil, a panelist and former university lecturer. Just 328 of the 547 media outlets are still in operation that was functioning in Afghanistan before the Taliban took control, as per Reporters Without Borders. 219 print, visual, and audio outlets were closed by the Taliban, according to Khaama Press.
The Taliban took over from a foreign administration, which resulted in significant changes to the way institutions had operated for the previous 20 years.
In accordance with their view of Islamic law and Afghan tradition, the Taliban have claimed to protect women's rights. They have also claimed that authorities have established a committee to look into any problems in order to work towards the reopening of girls' schools.
---
Suggested reading- Atrocity At Peak: Taliban Forcing Divorced Afghan Women To Return To Abusive Exes