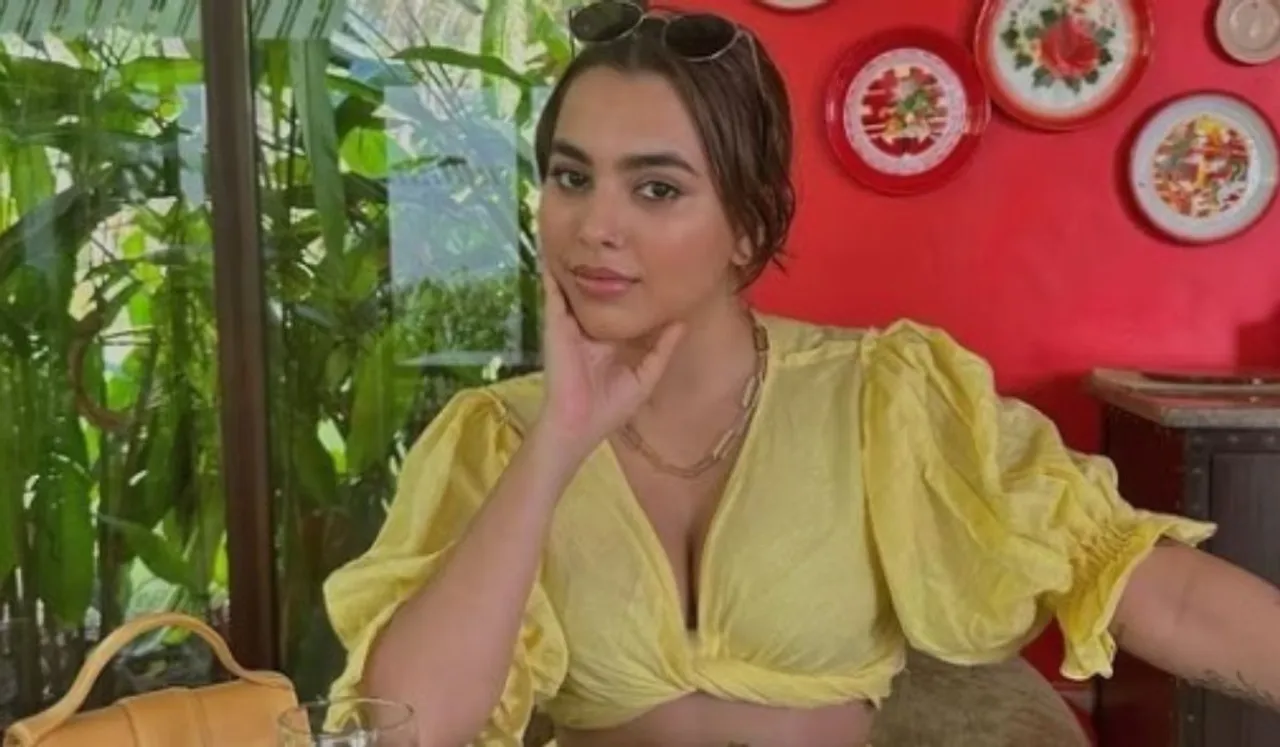 Filmmaker Anurag Kashyap's daughter Aaliyah Kashyap who got engaged to her beau Shane Gregoire in an intimate ceremony in August recently opened up about her weight gain and insecurities in a conversation with Shane on the latest episode of their podcast, "Opposites Attract." The American entrepreneur has proposed to Aaliyah Kashyap, a YouTuber earlier this year.
In the episode titled Exposing Our Insecurities, Kashyap revealed how initially the criticism and trolls about her weight affected her mental health. She narrated that she is quite an insecure person right now and how it's crazy that insecurity can be detrimental to mental health.
Aaliyah Kashyap On Being Fat Shamed
She recalled being a skinny person since childhood. She said that she used to be very skinny all her life, her metabolic rate was very high and she used to eat a lot and always wanted to gain weight. However, no matter how much she ate, she didn't gain weight. Her mother film editor Aarti Bajaj used to be skinny during her younger days so Kashyap said she understood it was genetic.
She disclosed that two years back she began taking antidepressants and began putting on so much weight. In the last year and a half, she gained 12-13 kgs of weight which was a lot for her. She further revealed that initially when she began gaining weight, she was really happy but when it kept going and wouldn't stop it began affecting her mental health. I started having an unhealthy relationship with food, which affected my mental health. People started commenting about my weight, which affected my mental health..."
She added that she became "so much bigger" than she wanted to be. She went on to say how people noticed her weight gain and criticised her on social media. "I was so upset about it and every time I got a comment, I felt worse. I thought, 'Oh my God, people are noticing." She added that now she believes that she's in a better place but wasn't happy with how she looks and is still insecure. However, she claimed to be in a "healthy mindset" now.
Recalling a "sad story" Kashyap shared that recently called a massage lady home, a woman she used to call until a year ago. The woman told her, "Oh, you've become fat since the last time I saw you," Kashyap said that she got upset and began crying while getting the massage.
Shane then popped in to add that it enraged him that people commenting on other people's weight is a common occurrence in India. It's weird that people in India pay so much attention to other's weight, he observed.
---
Suggested Reading: People Used To Call Me 'Flat Screen': Ananya Panday Opens Up On Being Body-Shamed