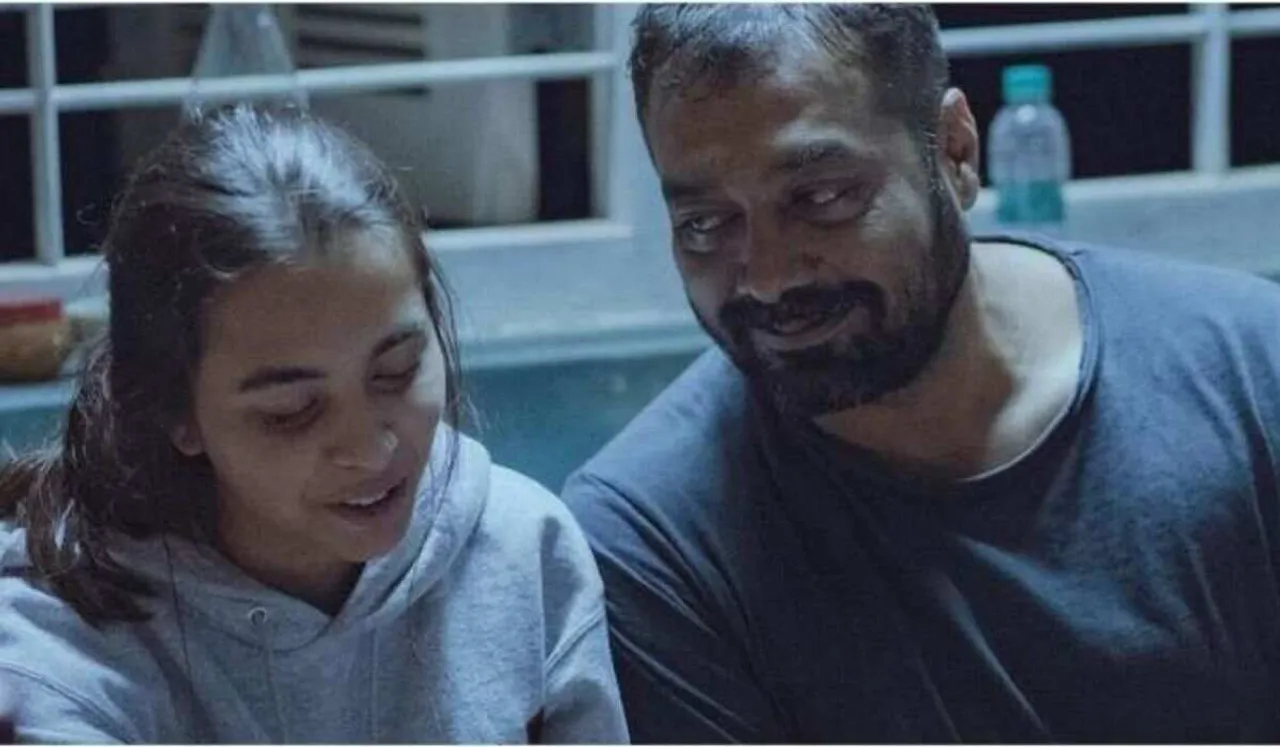 Anurag Kashyap expressed remorse for not dedicating sufficient time to his daughter Aaliyah during her formative years. This was because he had the misconception that solely providing for her was adequate.
Film director Anurag Kashyap has expressed remorse for not dedicating enough time to his daughter Aaliyah Kashyap during her upbringing. He initially adhered to the traditional role of a father as a provider, but later realised that what his daughter truly desired from him was his presence.
In a recent interview, Kashyap shared that his daughter has candidly discussed this with him, and he acknowledges that it might be too late to make amends for his absence during her earlier years.
Regret Over Not Spending Enough Time With His Daughter
As Aaliyah, who is now on the brink of marriage, has grown into an influencer, she remains Anurag's only child from his former marriage to Aarti Bajaj. Kashyap revealed to Film Companion that it pained him to recognise that, in order to spend more time with her, she often had to accompany him to film sets. He also came to the realisation that his filmmaker friend, Imtiaz Ali, who has a close relationship with Aaliyah, may have spent more time with her than he did.
When asked about his greatest fear, the filmmaker revealed, "I'm very scared of losing loved ones. It took me a long time to realise that, in my relentless pursuit of making one film after another, the passion I had for filmmaking led me to leave many things behind, disregarding others."
He explained how his dedication to his work made him feel invincible as he juggled work, yoga, and swimming. However, when his health rapidly deteriorated, he experienced a sense of helplessness and isolation, understanding that he had isolated himself in the relentless pursuit of his filmmaking goals.
Anurag Kashyap acknowledged that his rebellious stance against authority figures resulted in his daughter facing adverse consequences. He explained that his daughter, being active on social media, became a target of attacks and trolling, which adversely affected her mental health and caused anxiety. In response to this situation, he made a conscious decision to adopt a more subdued and measured approach. He has largely stepped back from Twitter and is now prioritising his well-being.
His latest film, Kennedy, premiered at this year's Cannes Film Festival and is scheduled for release at a later date.
---
Suggested Reading: Peek Inside Aaliyah Kashyap's Engagement Bash With New Video!