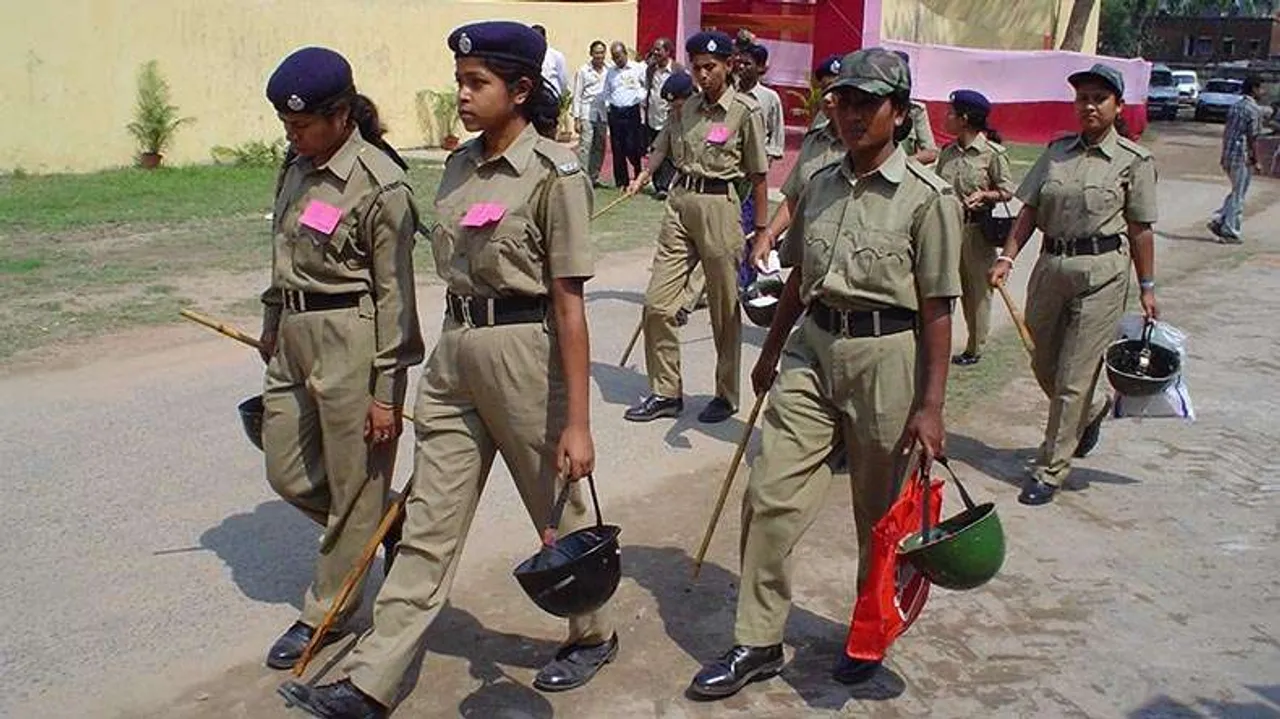 As we stand at the threshold of another New Year's Eve, the mass molestation mishap in the garden city a year ago still haunts us. Bangalore's #NewYearHorror shook our every nerve and bone. To rectify the competency this year, the city police have planned an elaborate security arrangement at the central business areas of MG Road and Brigade Road.
Looks like the authorities have learnt a lesson and won't repeat their mistake this New Year's Eve. More than 2,000 police personnel are on guard. With the doubled strength of the police manning the streets Bangaloreans could take a sigh of relief.
"My one request to partygoers is, please go and have fun with your friends, wish everyone you want to, but don't go out of your way to wish those people who don't want to accept your wishes. It is irritating for the others and can lead to serious concerns," assured Bengaluru Police Commissioner T Suneel Kumar, News18 reported.
Also Read: Women Of Bangalore Say City Is Far From Safe, Losing Its Professional Image
The serious lack of safety measures and led to several cases of molestation on December 31 last year. The Bengaluru Police have also decided that they are not going to take chances this time and have roped in 15,000 policemen for the special duty.
Since men refuse to change, it's time women take things in their own hands...proud of her! https://t.co/YdfDd2wnyr

— Akshay Kumar (@akshaykumar) January 5, 2017
Two thousand personnel will be present in and around the central business area. 500 women police officers and 500 patrol vehicles will be doing the rounds starting December 31 until the morning of January 1.
The Police are also installing more lights and about 500 CCTV surveillance cameras across the city. Most of those will be around the MG Road area. Bangalore Traffic Police are also looking at installing drones around the crowded areas to keep track of any 'misbehaviour'.
READ: K Ratna Prabha Appointed As Karnataka's New Chief Secretary
"We will take up a special drive against drunken driving and book violators immediately. If people go around wishing other people against their wishes, they will be booked. We have decided to show no leniency if someone misbehaves with women or for those who disturb the peace on the streets after getting drunk, or create a public nuisance," Kumar added.
Most crowded areas of the city including mainly Koramangala and Indranagar will also have extra security observance.,
Also Read: 8 Successful, Powerful and Inspirational Women from Bangalore
READ: How unsafe is Bangalore for women?
Feature Image Credit: The Hindu