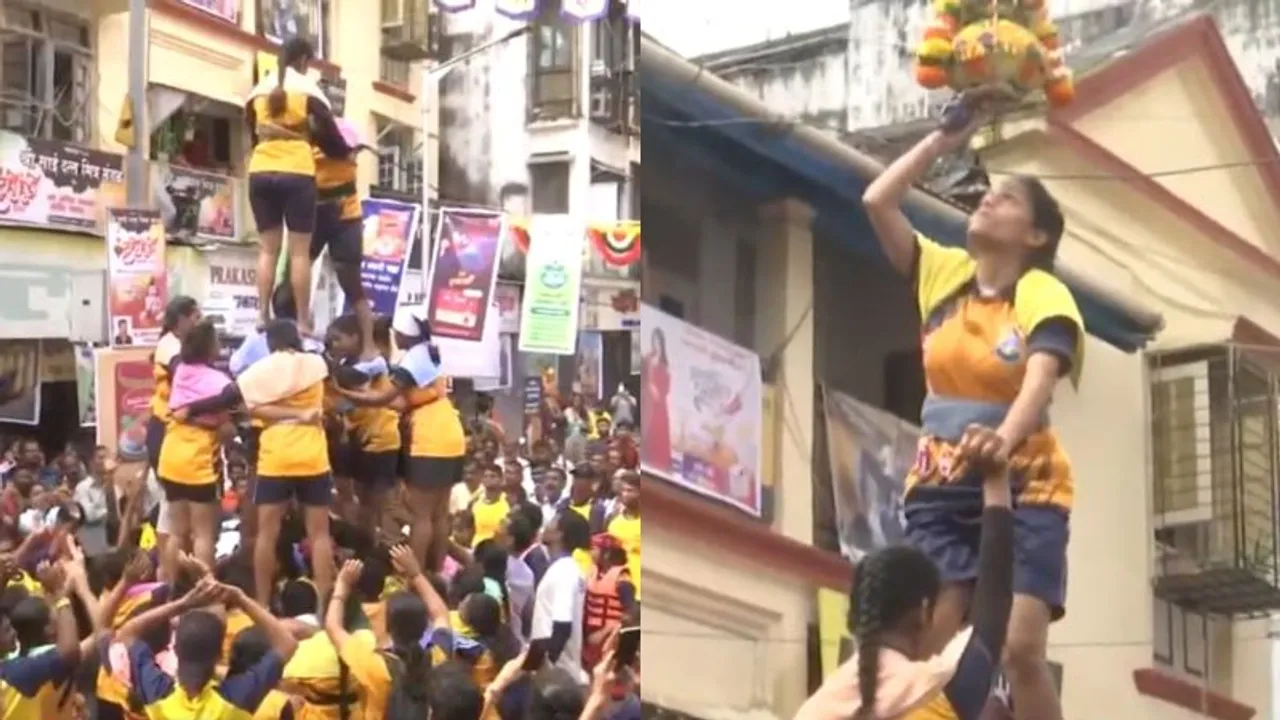 Dahi-Handi is a fun celebration amongst crowds and popular culture during Janmashtami. Every year many competitors sustain injuries, this time an innocent girl watching the celebration lost her life due to negligence in safety precautions. 
A 9-year-old girl lost her life in Buldhana district watching a dahi-handi celebration as a balcony collapsed. 
9-Year-Old Girl Dies While Watching Dahi Handi As Balcony Collapses:
In a tragic incident amidst the celebration on Thursday, a nine-year-old girl in the Buldhana district of Maharashtra lost her life watching the dahi-handi as the balcony of her house collapsed injuring one other spectator who was watching the celebration standing under the balcony. 
The incident took place around 8 p.m. in Delugaon Raja town of Mansinghpura in Buldhana district. 
As per one police officer, the rope from which dahi handi was held high above the ground was connected to the balcony and as the rope could not sustain the pressure the rope split in two ending up pulling the balcony with it.
The balcony fell on the spectators standing below them while the 9-year-old victim standing on her balcony to watch the event lost her life. 
Dahi handi competitions are held annually to mark Krishna Janmashtami, a Hindu festival observed to celebrate the birth of the Lord Krishna. According to mythological stories linked to lord Krishna, baby Krishna also known as Govinda used to climb up to the tied earthen pots and eat up all the white butter. 
To celebrate Bal-Gopal (Krishna) on his birthday, earthen pots are tied up feet higher above the ground and the participants who are called Govindas make a human pyramid to break these pots. 
There are many dahi-handi competitions held where many different teams of Govindas participate for its lumpsum prize money of who will break the handi, and many celebrity presence and politicians organise this event that attracts masses in the celebration. 
Every year in these events many Govindas sustain some serious injuries and according to some reports, a total of 35 Govindas were injured this year in the event of Dahi Handi held in Mumbai. Four of them were admitted to the hospital undergoing treatment, as two were admitted to civic-run KEM Hospital in Parel, and the other two were admitted to Rajwadi Hospital in Ghatkopar. Other 22 Govindas also got treatment in state-run Out Patient Departments (OPDs).  
---
Suggested Reading: Watch: Girls Create Human Pyramid In Mumbai Dahi Handi Competition