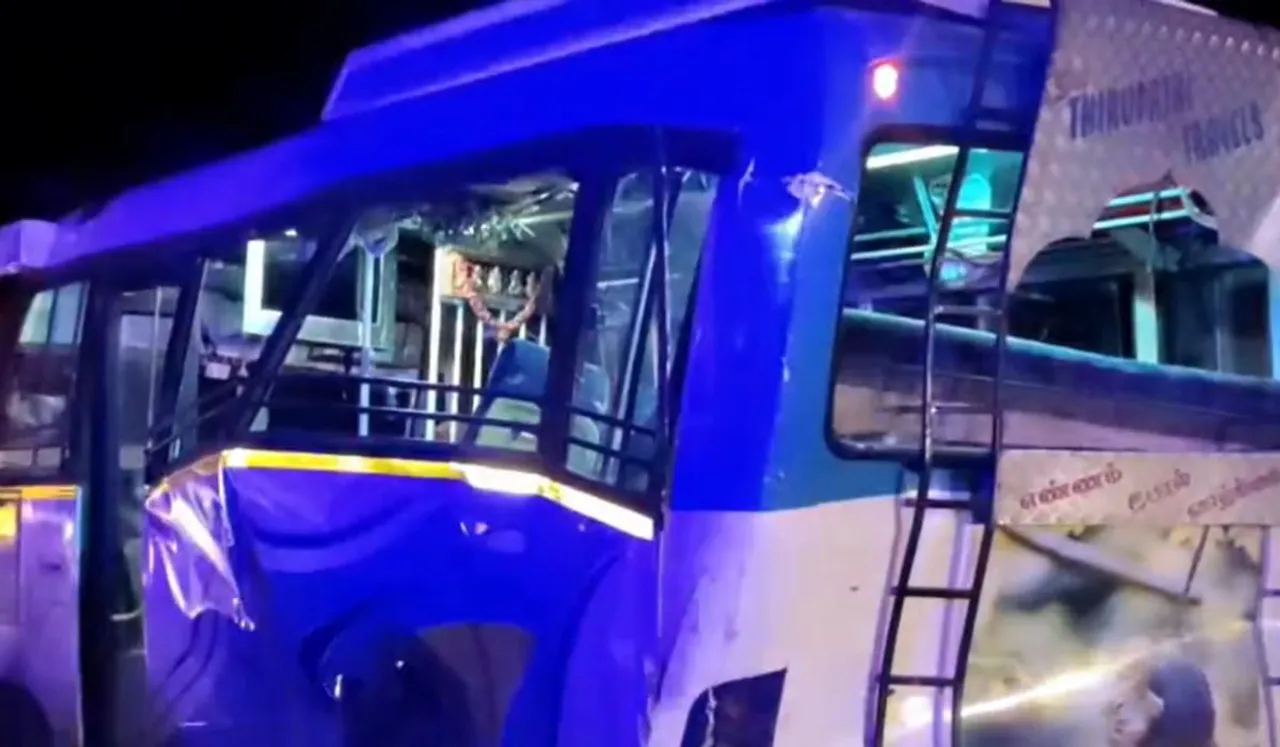 The road accident took place on the Bengaluru-Chennai Highway when a lorry truck collided with a tourist van standing stationary on National Highway 44 as the tire of the van was punctured. 
The women were returning after a pilgrimage tour with their relatives when the accident took place. 
What Happened?
A tragic road accident took place, earlier today morning around 2:40 am in Sandaipalli village, near Tirupattur district in Natrampalli town of Tamil Nadu. Seven women were killed on the spot while ten others were severely injured. 
According to the police, a family of 45 people from Amber village near Tirupattur has been on a trip since Saturday, September 8, to travel to pilgrim spots and tourist sites in Mysore, Karnataka. The family was returning home from Bengaluru when the accident took place. 
The family hired two tourist vans for travelling and one of them developed a flat tyre near Sandaipalli village. As the driver of the van halted the vehicle to change the tyre, the people got down and sat on the divider of the national highway. The safety lights of the van were functioning. 
The 34-year-old driver of the lorry on his way from Chennai to Bengaluru rammed into the van from behind resulting in the standing vehicle immediately crashing on the people sitting on the divider killing seven women on the spot. 
In the horrific accident, seven were killed while ten others were severely injured including the driver of the lorry and cleaner.  The reports said that among the ten injured people, five of them were women who were admitted to Government Medical College Hospital in Krishnagiri and Government Taluk Hospital in Vaniyambadi in Tirupattur district. 
Tirupattur police officers talking about the road accident on NH-44 Chennai-Bengaluru highway said that the van was parked on a sharp turn and less visibility in the early morning could be the possible reason for the lorry driver colliding with the standing van. 
The Natrampalli police and NHAI teams immediately rushed to the site of the accident to rescue the injured while the dead bodies were sent to the local government hospital in Tirupattur for postmortem. 
A case has been registered while the collector of Tirupattur visited the families of the victims. 
---
Suggested Reading: Racecar Driver Ashlea Albertson, 24, Dies In 'Road Rage Accident'