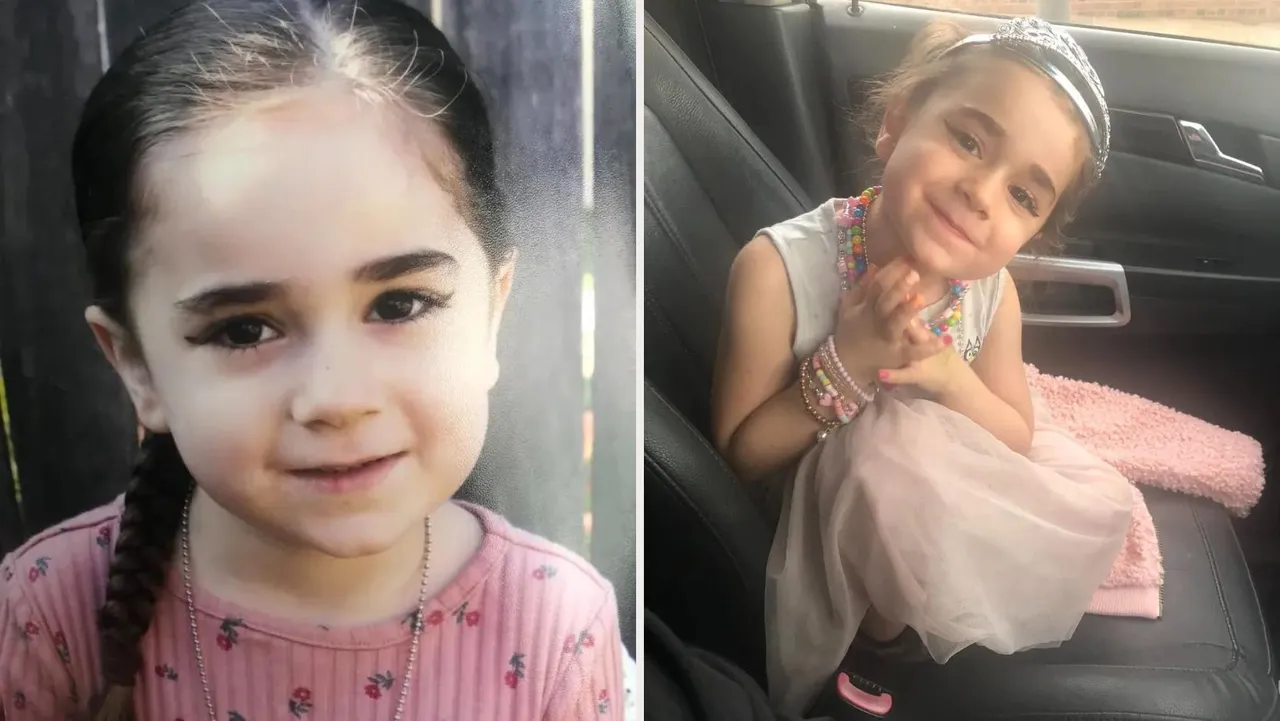 An Australian family has been left with profound sadness following the tragic death of their 5-year-old daughter. Initially, believed to have succumbed to a common cold, it was later found that Cathy Kassis had actually contracted Strep A, a bacterial infection that can lead to various respiratory and skin ailments, with potential severity ranging from mild to extreme.
Regrettably, by the time the true cause of her symptoms was identified, Cathy had already lost the difficult battle for life.
Family Members Speak Out
Justin Sutton, Cathy's stepfather and a resident of Bathurst, Australia, expressed the growing concern he and Cathy's mother, Jazz Worobez, felt as her illness progressed. Despite their apprehension, medical professionals initially dismissed it as a simple viral infection.
"Three days later, she completely lost her ability to speak, which heightened our worries," Sutton recalled. "Nonetheless, the medical professionals reassured us that it was a viral infection and recommended allowing it to take its natural course."
As her condition deteriorated, and she struggled to breathe, they rushed her to the hospital. Even there, they received the same diagnosis, and when initial tests came back negative, they were told it was a viral infection and sent home.
However, on August 28, at home, Cathy's lips turned blue, forcing her mother to call for an ambulance. Sutton performed CPR while on the phone with emergency services for around 15 minutes, and paramedics took over when they arrived, using a defibrillator. She was then airlifted to Westmead Children's Hospital in a police helicopter. Tragically, 78 minutes later, Cathy's parents received the devastating news that she had been declared brain dead. The coroner determined that Strep A was the cause of her death, a diagnosis confirmed through a simple throat swab at Westmead.
Sutton expressed immense pride in his daughter for becoming an organ donor a few days later, which allowed three other individuals to have a chance at a full recovery. He described her as a real-life superhero, a source of solace amid their immense grief.
He also shared that they felt numb, which, in some way, allowed them to focus on the funeral arrangements. Yet, they are acutely aware that even darker days lie ahead.
Sutton continues to wonder if Cathy's tragic fate could have been averted, emphasising that the infection could have been treated with a standard course of antibiotics. His plea is for people to be aware of Strep A and to trust their instincts when something doesn't feel right.
---
Suggested Reading: Accused Of Faking Illness, Woman, 33, Dies Of Rare Disorder