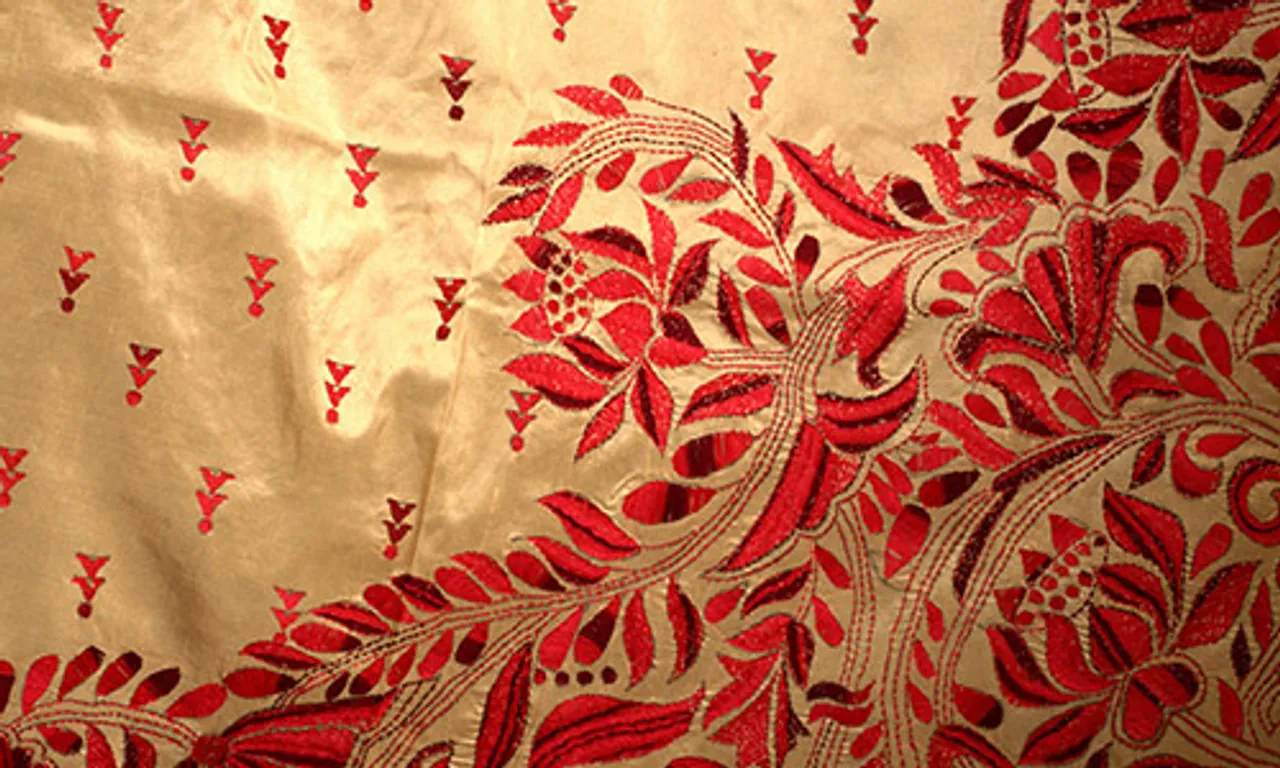 Trends change with seasons. May it be your favourite jeans or your mother's beautiful necklace you loved as a little girl- you always have a small window to wear them. This, thankfully, does not apply to sarees. From Kanjivaram to Jamdani, traditional forms of saree making are timeless and have been worn for centuries by women in our country. With its history dating back to more than a thousand years, Kantha is a folk art done on quilts, curtains, scarves and sarees. Kantha Sarees have primitive symbols embroidered into them and are a reflection of a time that has been lost in the pages of our history books.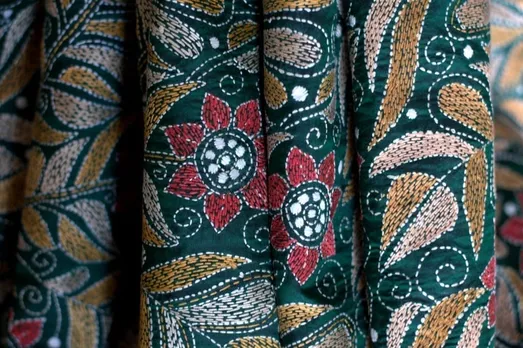 Picture By: Swadesh.unnatisilks.com
Originating in the mid-eastern states of India like Bihar, Bengal and Orissa, Kantha sarees are all hand-woven and are made on a large scale by the women living in the rural areas of these states till date. Depending on their weaving pattern, they are further classified into Lepkantha or Sujni Kantha.
Picture By: My Shilp.com
HISTORY
Now spread through at least the three states in the eastern part of India, many believe that this form of art originated in Bolpur-Santiniketan regions of Bengal where women took old sarees and stitched them together to make blankets and quilts. They embroidered the stitches with freehand and made individual and personal designs on their sarees and quilts. Today, as the art has found its way to the commercial market, the sarees are made with pre-determined designs but haven't lost their old, original charm.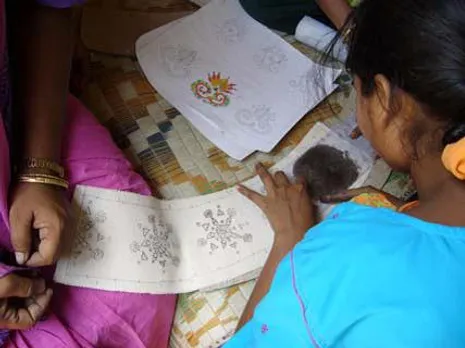 Picture By: Ethnic Art.wordpress.com
MAKING
The selected designs are first drawn on a piece of paper keeping the size and proportion in mind. After this, the artisans pierce them with needle on a tracing paper with a mixture of alcohol and black powder and print it on the cloth and add the final design colours to the saree. Once this is done, the artisans start stitching on the cloth along the printed design. One saree can take many days to be completed, depending on the work done.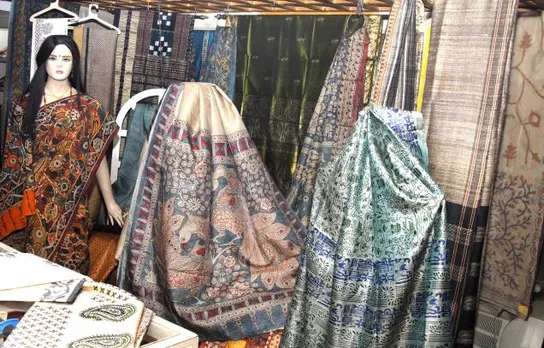 Picture By: The Hindu
SIGNIFICANCE AND REVIVAL
Along with being an important source of income for the rural women living in Bengal, Kantha sarees have a rich heritage value. Initially only a hobby for utilization purposes, with the help of some important people like Shamlu Dudeja, designing Kantha sarees became an important profession in the region. Today, many fashion designers like Sharbari Datta are appreciating these sarees and are using the technique in several outfits.
Strand of Silk>