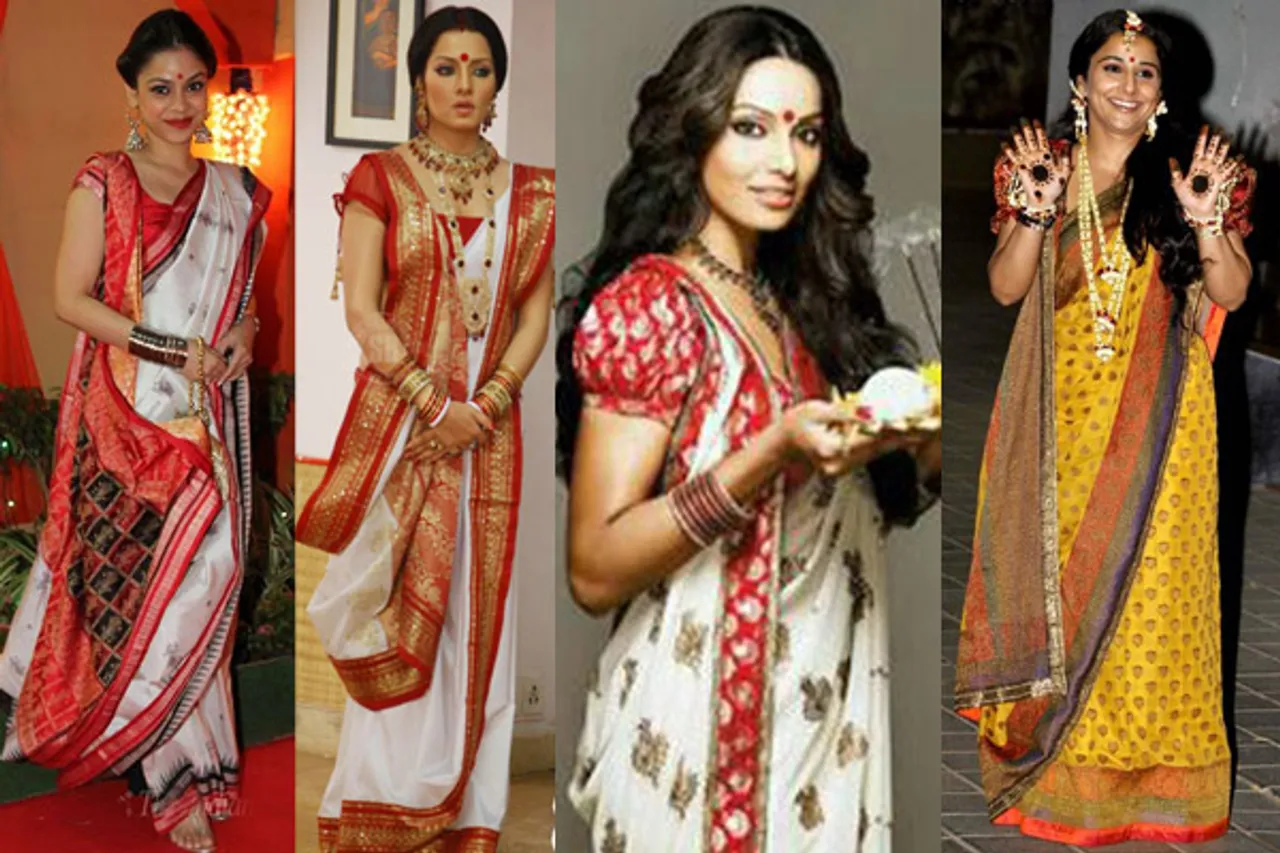 Since I was a little girl, I have been in awe of Bengali women and their sarees. Coming from a Punjabi family where women mostly wore salwar-kameez and jeans; all I wanted to do, was to grow up to be a Bengali woman – and I believed with all my heart and soul that I could.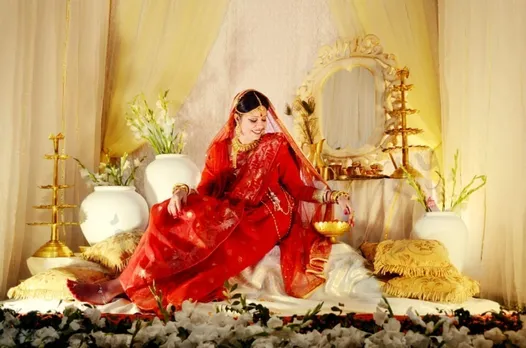 Bangladeshi bride in Jamdani saree
Pucture By: Wikipedia
On my first trip to Kolkata during Durga Puja, a few months ago, I saw hundreds of women draped in beautiful and colourful sarees. Ecstatically, I walked up to at least 10 ladies, asking them what they were wearing and where I could find something similar- that's when I realized that there are different kinds of Bengali sarees that are weaved in their own special ways. With heavy borders and traditional designs, all of these sarees are individually beautiful and treasured by the women in India.
Here are some of the most popular Bengali sarees: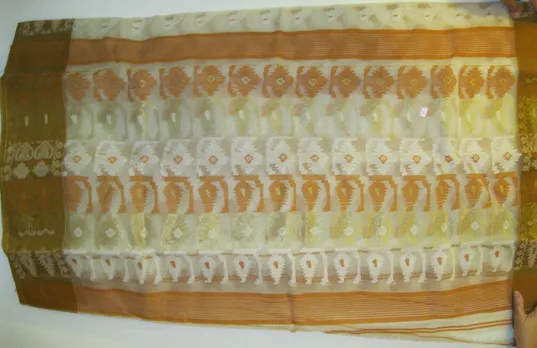 A bengali Tant saree
Picture By: Fashion Forum
TANT
Worn mostly by the women living in the eastern regions of the Indian subcontinent since the Mughal Era, Tant Sarees today are still equally popular in West Bengal and Bangladesh. Traditionally weaved by handlooms, they are now usually made by power looms that weave the cotton to the thread, which is further woven into the saree. Light-weight and perfect for the humid weather of India, Tant sarees are as comfortable as they are affordable. If you are a saree-lover like me, you should definitely have one of these in your closet!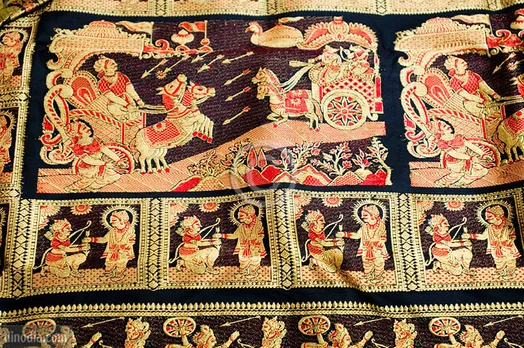 Baluchari saree with a scene from Mahabharata
Picture By: Utsavpedia
BALUCHARI
Traditionally made in a small village called Baluchar, about three centuries ago, the designs on Baluchari sarees are heavily influenced by scenes from Mahabharata and Ramayana. These Sarees are mainly made out of silk and bear the status of 'Geographical indication in India.'  They are heavily designed and are mainly reserved for weddings, festivals and other special occasions. Different regions in India have their special ways of making silk sarees, but the motifs and themes on which the designs are based in Baluchari, are simply breathtaking.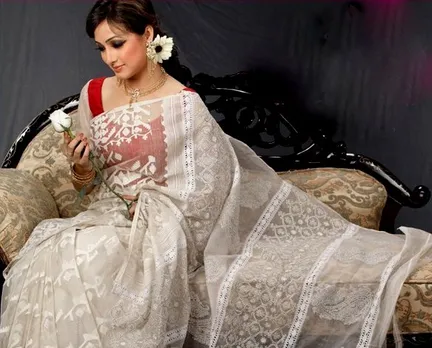 Traditionally weaved Jamdani Saree
Picture By: Polinahar Greaves.com
JAMDANI
Patronized by imperial warrants of the Mughal emperors, the popularity and sale of Jamdani sarees declined during the British Raj. Having been revived in the subcontinent again, and believed to be a 2000 year-old art, they have been declared as 'Intangible Cultural Heritage of Humanity' by UNESCO. Considered to be one of the most time and labor-intensive forms of hand loom weaving, Jamdani sarees are woven fabric in cotton and every supplementary weft motif on all the sarees is added separately by hand.
Yahoo.com>
Special Feature By: Shubhangini Arora