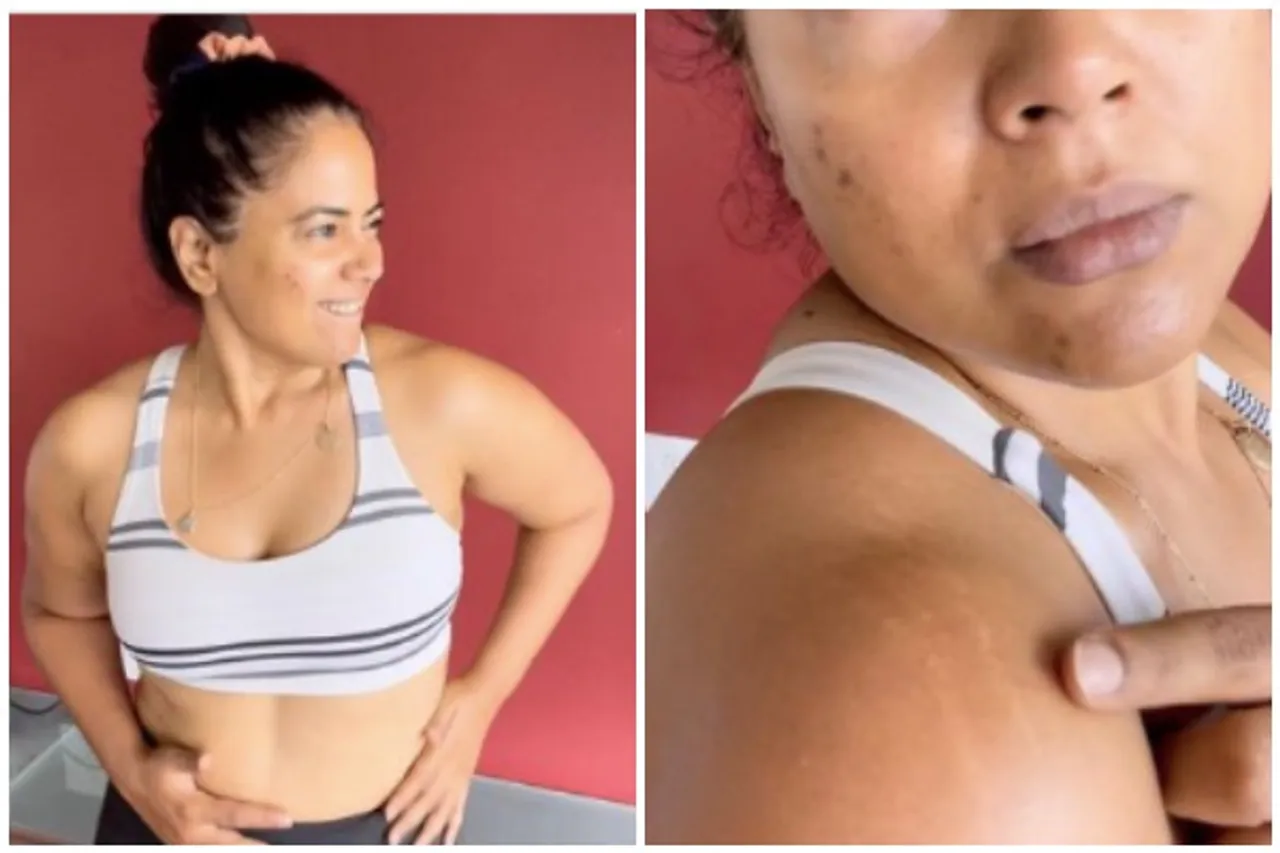 Sameera Reddy flaunts stretch marks: Actor Sameera Reddy is reminding us again why we need to be body-positive.
Reddy has been posting about different facets of breastfeeding, flaunting grey, or even about her bittersweet experience as a new mom on social media. Recently, she has shared insights about her body and how she feels fabulous in a natural look. "Which part of your body makes you most uncomfortable?" she asked her followers. Reddy also flaunted a no make-up look with stretch marks, loose skin and acne.
On Instagram, the Bollywood actor had earlier opened up about facing prejudices during her childhood for her skin colour and stuttering. She was even fat-shamed. Staying true to her sass, this time, Reddy shared the perfect message promoting body positivity. Instead of flaunting physical beauty, she shared the post on how she deals with body image issues. She says she feels uncomfortable about her "back flab and arms". "I work on acceptance everyday. And it taken me so long to embrace it (sic)," she added saying that your body is listening and every time you have a negative thought of how much you hate it, it's only magnifying how bad you feel. The 42-year-old actor is married to Akshai Varde, with whom she is raising two kids, Hans and Nyra.
Read all about when Sameera Reddy had a full meltdown at 35 because she wasn't hitched here.
Sameera Reddy flaunts stretch marks: "Everyday like a mantra," she said.
The Maine Dil Tujhko Diya actor has championed the cause of accepting one's body and being positive about life. Recommending the best exercise for body positivity she says is to look at the parts that you feel insecure with and be kind to yourself. The Race actor had earlier shared her struggle with postpartum depression. She had revealed that she was "a mess" after the birth of her son Hans in 2015. Even before giving birth to her second child, she had opened up about postpartum depression, alopecia and more.