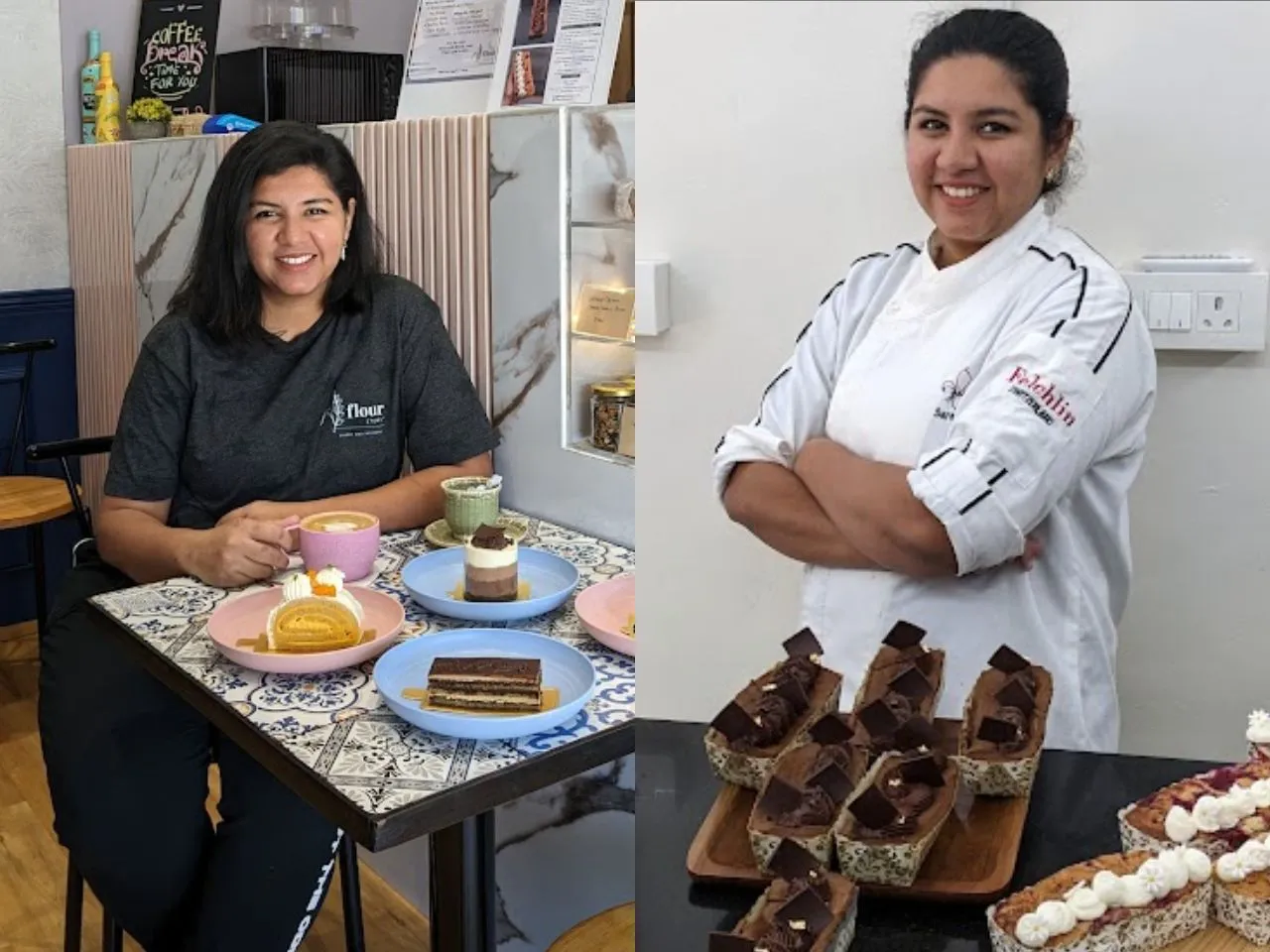 From studying chartered accountancy to running a bakery specialising in European desserts, Chef Saranya Sankaran made a drastic turn when she opened her business. 
Flour Story, a bakery and coffee bar in the middle of a vast residential area made its mark amidst multiple well-established franchises. Led by Sankaran, the Bakery and Coffee Bar not only serves its customers high-quality European desserts but also teaches them how to create their own baked goods from scratch. 
In an interview with SheThePeople, Chef Saranya Sankaran spoke about her journey from studying chartered accountancy to running a bakery, and the hurdles she overcame along the way. 
Interview With Chef Saranya Sankaran
Chocolate Making To Bakery Owner
Chef Saranya Sankaran got into baking when she began chocolate making around 2013. While she was interested in baking and cooking and hotel management, she used to study chartered accountancy. 
She said, "After 10th standard, there is the eventual time when you have to choose your path. I started pursuing chartered accountancy post 12th standard and did my BCom along my chartered accountancy."
Sankaran added, "During this period, I was in the line of finance, accounting, account finalisation etc. My work experience has majorly been in finance itself before totally jumping career lines into this."
She took a drastic turn and pursued a diploma in Baking and Pastry from the School for European Pastry in Mumbai. While Sankaran was also interested in baking and cooking, her journey into studying baking began in 2018. 
Sankaran said that she realised that she wanted to start a business when she started making chocolate. "It was a natural progression, when you start making something, you want to run a business." 
She described her desire to start a baking business as "trying to do something different from the stereotypical 9 to 5 job". She added that despite having work experience in a different field, she chose to pursue baking at the age of 26 and built her own business.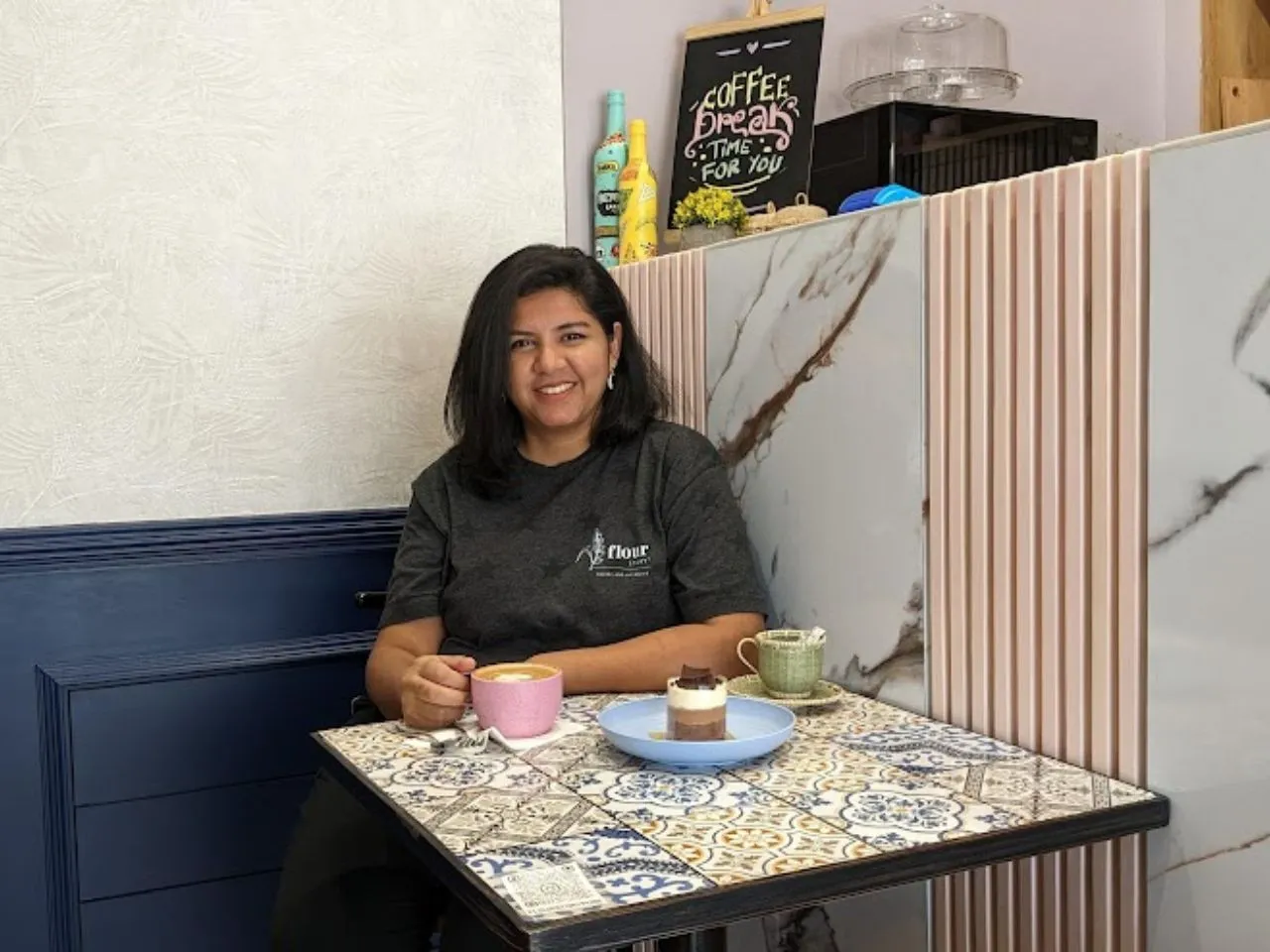 Finance And Business
As someone who worked in the finance sector, Chef Saranya Sankaran understands the importance of financial knowledge while running a business. 
She said, "Absolutely, no business can run without proper financing, without proper budgeting and planning of what has to be done when, and how much priority anything should be given financially."
"Finance has played a major role in my personal life as well as my professional life," added Chef Sankaran. 
---
Suggested Reading: Macarons, Business and Climbing Mount Fuji | The Pooja Dhingra Interview
---
Starting Flour Story
Flour Story got its start in 2020 as Chef Sankaran wanted to bring the "global style of pastry, or desserts" to the average Indian citizen. 
She said, "We make our products a quality which is not available in the market. We make desserts available at a price that is not too premium, but at the same time is a quality you would surely find different from other spaces."
Flour Story started in Chef Saranya Sankaran's home kitchen. In March 2021, she set up the production and kickstarted her first business. Despite the COVID-19 lockdown putting a hamper on new businesses, Flour Story managed to build a base of loyal customers.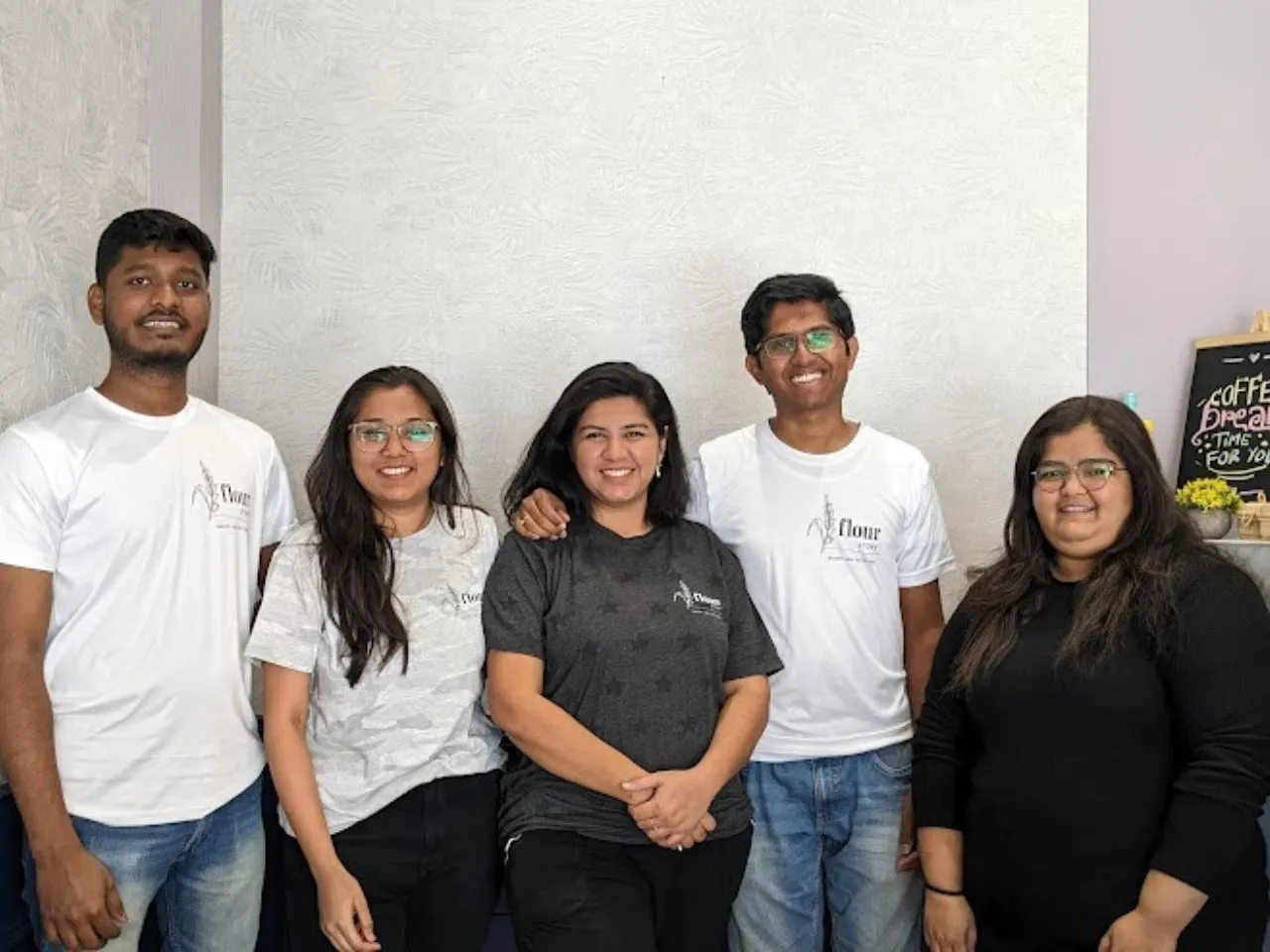 Hurdles To Entrepreneurship
Chef Saranya Sankaran revealed that as a first-generation entrepreneur in her family, the journey was full of surprises. She added that as a woman, vendor management leads to hurdles when the men in charge refuse to take women seriously.
"Every woman has faced it I think, you're taken for a ride, you're taken for granted. And being a young woman does not help," said the business owner.
She recalled how while getting the electricity set up, she was repeatedly told by the broker and dealer that the job had been completed as per the requirements, even though it had not. 
Workshops
Another major challenge Flour Story faced was standing out from the competition. With four bakeries less than a minute away, Flour Story has to garner a solid customer base despite cheaper alternatives nearby. How does Flour Story still draw in customers? By providing customers with high-quality products and an experience that cannot be found in other bakeries.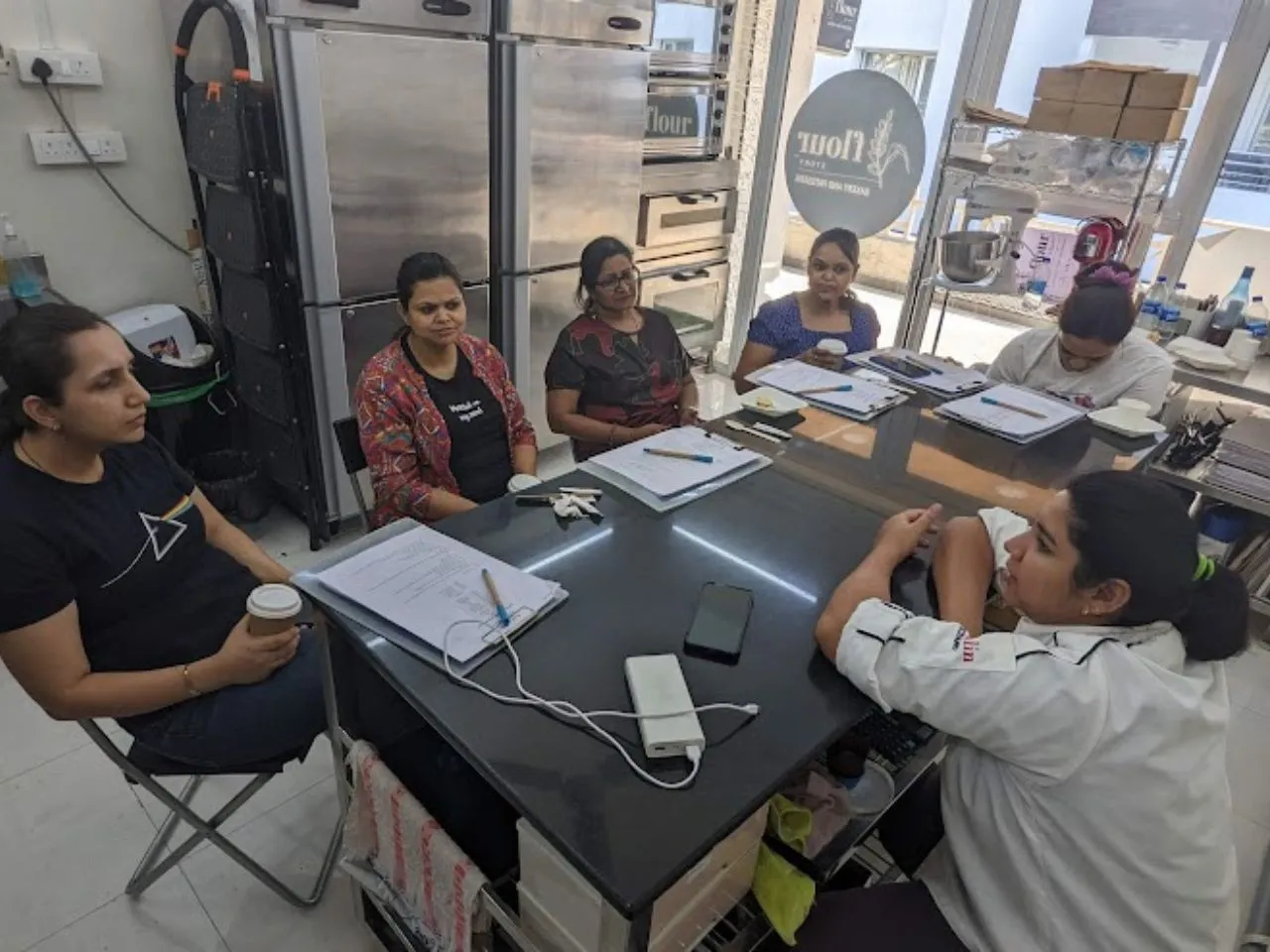 "Our products stand out because of the ingredients we use. One of our chefs told us, You'll get recipes everywhere, but the technique and ingredients are what changes the game." 
Chef Sankaran said, "Our daily life is quite sedentary and our lifestyle has changed, our dietary restrictions have increased. The impact of our food makes a lot of difference in our long-term health."
Flour Story uses dairy-based salted and unsalted butter instead of margarine or fats. The bakery also uses chocolate which does not contain hydrogenated fats or vegetable shortening. Instead, the chocolate used contains cocoa butter, which gives customers a "wonderful mouthfeel".
Sankaran added that coca butter is also "good for your heart and your health".
Flour Story often hosts workshops led by Chef Sankaran that teach customers how to make the baked goods they love. In addition, they also host collaborations with other artists and showcase their work to customers. 
Saranya Sankaran said that they conduct two types of workshops, artistic operations and in-house baking workshops. 
Chef Sankaran said, "There is always an advantage in sharing your knowledge. In every workshop I've conducted so far, I have learned something from the guests. It could have been some trick to get the oven hot, or it could be some trick to make the batter. 
Everyone learns from their own experience and sharing your experience and knowledge always lets you grow further, it never stops you. You're not losing anything."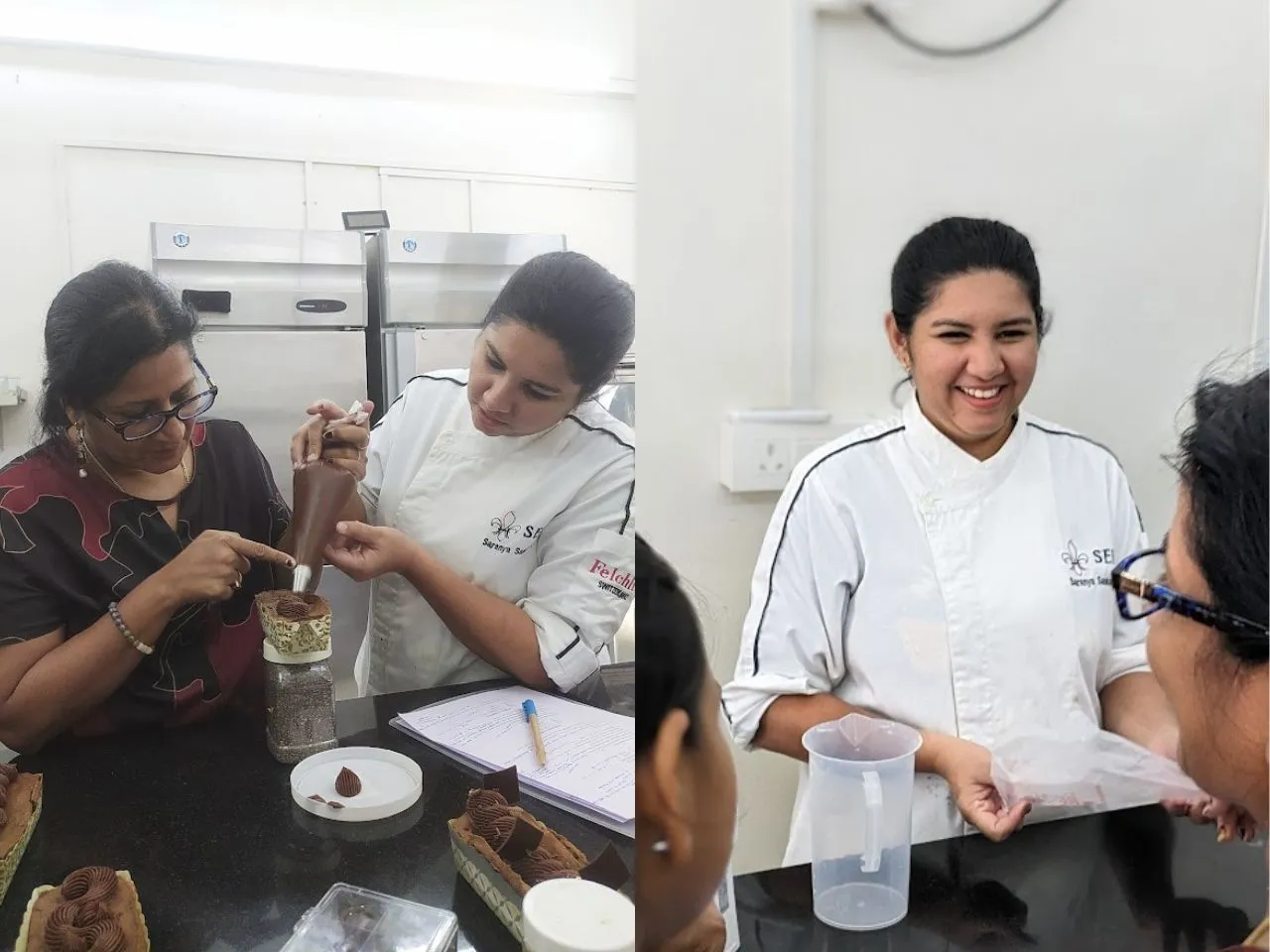 People tend to hesitate before sharing with others, but Sankaran believes that by sharing, people gain knowledge. 
Chef Sankaran added, "That's the main reason [behind hosting workshops], by sharing knowledge you are gaining knowledge". 
Flour Story also hosted artist collaborations. Sankaran said, "As somebody who started a small artisanal business, I know there are tons of women and young kids trying to work in the world of art."
Thus, they've begun hosting collaborations with artists so that Flour Story can become a community space. 
Chef Saranya Sankaran said, "If this works out as a space where people can drop by and have a small pop-up where they can display their products, then why not?
It's a great way to encourage people, People are always thinking of changing lines in careers, so who knows, we may be helping them in their long journey. It's a win-win for all, so why not?"
Advice To Women In Business
When Chef Sankaran was asked whether she had any advice for women who wanted to get into business, she said, "Think about your vision, think about what you want to pursue, what impact you want to create."
She added, "You build a vision, visions don't come in an instant."
Chef Sankaran added that a chef had once told her, "Pehle baar thike hai, toh tukka hai (if it's perfect the first time, then it was just luck)". 
She added, "There will be a lot of mistakes, it's so cliché, but you learn from your mistakes. You don't learn from anything else but your mistakes."
Sankaran advised young entrepreneurs to look for people who are encouraging and start building a network. 
Sankaran shared that when she did her course in Baking and Pastry, she and the women who had connected formed a small group despite being in different phases in their lives. 
Chef Sankaran revealed that she still speaks with them on a daily basis. She said, "Whatever I am today, the level of confidence my women have given me is something which I couldn't have gotten from anywhere else."
Sankaran also gave advice to those looking to change their career. She revealed that a lot of confidence and comfort came from her spouse and their families. 
"Don't think in terms of what will I do in two years. Think in terms of 10 years, 20 years, 30 years. Today, things are changing in an instant so if you're willing to make the change, it means you have the ability to take that risk. But, weigh the pros and cons before making a decision," advised Sankaran.
---
Suggested reading: Work hard And Let Your Success Make All The Noise, Says Entrepreneur Rakshita Mehta