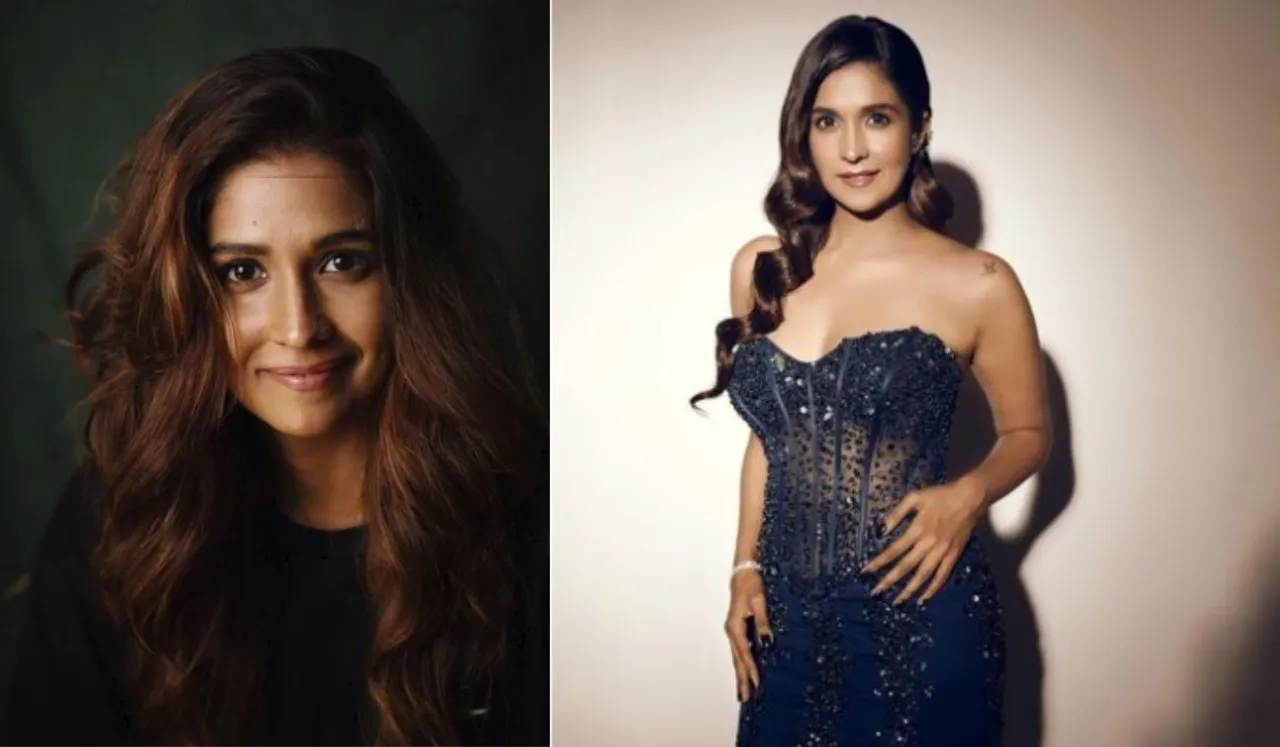 Harleen Sethi started out as a dancer, moved on to modelling, and anchored some notable shows before finally finding her true calling in acting. The actor, who is currently cherishing the success of her recent web series Kohrra, spoke to SheThePeople about her character Nimrat, her professional journey, female representation in cinema, and much more.
Harleen Sethi's journey from a dancer to an actor has been a "fun ride." She specialised in advertising and went on to learn international forms of dance, although she didn't intend to take up dance as a profession. Her dancing videos opened doors for her modelling career, and she played a dancer in her first ad.
Despite being new to the industry, her talent got her the opportunity to work with prominent brands and directors for two and a half years. After that, she anchored with NDTV Good Times for a year before she received offers to act, and that's how she discovered that her true calling was being an actor.
Harleen Sethi Interview
Speaking about her character, Nimrat, Sethi said that it was the nuances in the character that pulled her to play the part. She revealed that initially when she was called to audition for the role and was told that she had to play a 5-year-old's mother, she was hesitant. "The team was very insistent, and Sudeep Sir (Sudeep Sharma) explained how Nimrat's character wasn't about her as a mother and was more about her relationship with her oppressive father and how she finally reclaims agency over her life," explained Sethi.
"Then I got to read a couple of scenes from the script, and I was completely blown away by the writing. Nimrat is a beautiful, nuanced, complex, and well-written character. She's flawed in many ways and right in her own way. She is real in every sense, which is what makes her extremely relatable. I was super excited, and that's how Nimrat happened," Sethi added with excitement.
On Women Reclaiming Agency Over Their Lives
When asked about how patriarchy has chained women to the system, Sethi said, "Most of the time, we are raised in a way and pushed into situations where we are forced to put other people's needs first. We are supposed to look at other people's needs and wishes and adjust our ways according to their likes and dislikes. But what about us?" She emphasised that women need to start putting their own needs before everyone else's and doing things that make them happy.
She went on to explain that it wasn't just other people who should be blamed for women being oppressed. "I think women are also to blame in a way because we don't take a stand for ourselves. Even if we do, we don't take a firm stand and stick to that decision. We're not firm enough to let people know that this is not making us happy or comfortable, so we're not going to put up with it. We tend to give in at some point. We tend to be far more gullible and vulnerable, and that's why we are taken for granted."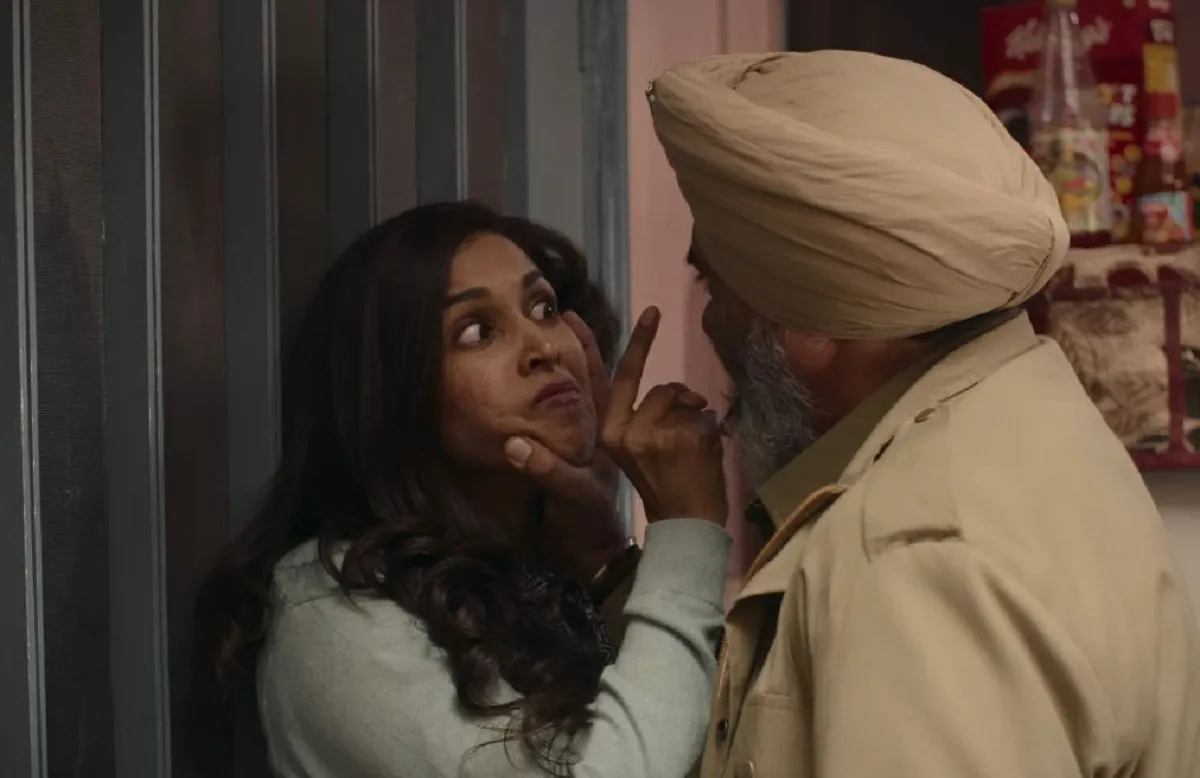 Further, she spoke about how it was okay for women to be married to a good man but still want to leave the marriage because they are unhappy or unloved. "A lot of times, women stay in loveless marriages for the sake of their children, for society's conditioning, for their family's reputation, or simply because they don't know what they'll do after they walk out of the marriage." Sethi urged that women need to be taught to prioritise themselves.
"There is a need for women to put themselves first. Men always put themselves in the centre while taking decisions, so why don't women?" Sethi explained that these were the reasons that drew her towards Nimrat. "I wanted women to question themselves; I wanted it to be a relatable character; I wanted it to spark a conversation, if not with their families, at least with themselves and their friends. I've been receiving a lot of messages saying that people have been talking about Nimrat, her life, and her decisions, and that's exactly what I wanted; that's pure joy; that's a victory for me. No award can match this feeling," she added.
On Female Representation In Cinema
Speaking about the evolution of the representation of women in the film industry, Sethi explained that the narrative has surely changed and that the industry is on its way to writing strong, complex, nuanced, flawed, and realistic female characters. "I feel men are also beginning to realise that because Kohrra is written by two men—Gunjit Chopra and Digvijay Sisodiya—they've written these realistic female characters," she pointed out. "The audience is also gradually evolving as they begin to watch films like Raazi and Gangubai Kathiawadi in theatres. So, I believe all of us—writers, actors, filmmakers, and audiences—are evolving gradually." She added.
"OTT is definitely a wonderful platform to experiment. Even in Kohrra, the makers have made a lot of fearless choices. OTT gives you the liberty to experiment; there are producers and platforms that back you up here; the stakes are low as compared to the big screen," Sethi explained while talking about the advantages of OTT platforms. "Also here, we get to do long-format scripts where the team gets to create well-etched characters, including those in supporting roles," she added.
Motivation And More
Sethi shared that despite all the challenges, her clarity about her goals is her driving factor. "I think my positivity, determination, and dedication are what attract characters like Nimrat and Simran from Broken but Beautiful. So that's what I believe is my motivation."
In a message to aspiring actors, Sethi stated, "Be clear about your goals, why you want to act, and what you want to tell the audience with your art. Stay true to the art and be genuinely passionate about your work, and that will help you achieve your goals."
On the work front, Harleen Sethi is looking forward to the release of a light-hearted medical drama, a Hotstar show, and an Amazon original film alongside Abhishek Bachchan. "I'm looking forward to what will be offered to me after Nimrat. I have had amazing filmmakers reach out, so hopefully it'll be a good time," she concluded.
---
Suggested Reading: Kohrra On OTT: Everything You Need To Know About The Series