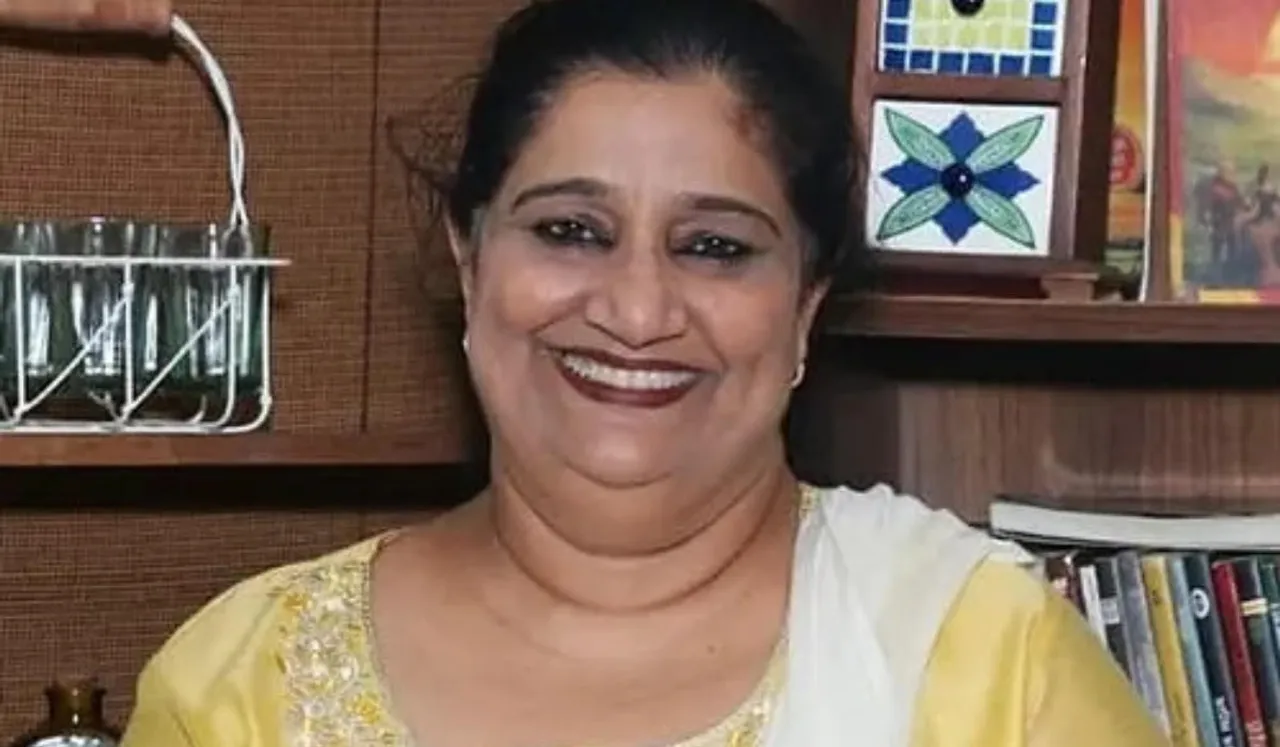 ''Aaiyiye Haath Uthayein Hum Bhi," these lines from Faiz Ahmad Faiz's poem 'Dua' signalled the arrival of India's first television soap opera on 7 July 1984. It was called 'Hum Log' with an emphasis on the word 'Hum' which encompassed us, the people of India. So, the story included the concerns of everyday subsistence, unemployment, economic divides, financial struggles, patriarchy, thwarted aspirations of the youth, toxic marriages, and most importantly, the challenges that women face at home and in the world at large. I played 'Badki', the eldest of the three daughters who are made to feel worthless because of colourism and are paraded before prospective grooms because nothing much is expected of her.
As the story progresses, Badki, not only finds self-worth and a career but also love. Written by Manohar Shyam Joshi and directed by P. Kumar Vasudev, the show had an array of diverse female characters ranging from a sassy grandmother, an aspiring doctor, a young girl who wants to be a famous singer, a suppressed daughter-in-law, and many more which brings me to the question everyone seems to be asking today, "Have we regressed or progressed when it comes to female representation in the entertainment industry?"
Female Representation In Cinema
I also frequently act in narratives that accommodate complex ">female characters of all ages. What has changed the dynamics of female representation is also that now more and more women are directing and writing the stories they believe in. Apart from a stalwart like Aparna Sen, we now also have talents like Renuka Shahane, Nandita Das, Alankrita Shrivastava, and Ashwiny Iyer Tiwari among so many others. I hope their tribe increases and brings new perspectives to the entertainment space which is largely male-dominated.
Most of the mainstream stories on the big screen are still about men. Television shows, because they cater to women, tend to be about domestic politics, and have pushed us back from where we started in 1984. In the golden era of Doordarshan, even family-centric shows like 'Buniyaad' had well-etched female characters. Serials like 'Udaan', 'Air-Hostess', 'Trishna', 'Lifeline', 'Khandaan' and 'Phir Wohi Talaash' presented self-willed female protagonists from different walks of life.
But yes, the proliferation of OTT platforms and DTH connections has changed the narratives for the better. They have made it possible for a pioneering force like Zee Theatre to present literary readings, classic and contemporary plays, protagonists that are not one-dimensional, and stories that give you an insight into gender conflicts, history, the shared legacy of subcontinental writing, and a lot more.
"Looking back at my own trajectory, I would concede that there was a time when I did not see myself in the roles being enacted in popular shows on television. They put women in black-and-white boxes and there was no nuance in their characterisation but today, the advent of streaming platforms has changed everything. There is space for untold stories here and I am busier than ever."
My most recent directorial project is a literary anthology, 'Koi Baat Chale' for Zee Theatre. In the case of 'Koi Baat Chale', even though I picked stories by male writers like Manto, Munshi Premchand, and Harishankar Parsai, I brought to them a viewpoint that is uniquely feminine. While working with female directors too, I have seen, they emphasise detailing a lot more. As a female actor and creator, I have worked with a certain sense of responsibility that I bring to every aspect of my life. I never want to portray or amplify an idea which is regressive or toxic or could be detrimental to gender equity or society in any way. I believe stories have the power to either uplift or impair our collective imagination and I am glad that through a show like 'Koi Baat Chale', good Hindi and Urdu literature is reaching the present generation.
"As a female actor and creator, I have worked with a certain sense of responsibility that I bring to every aspect of my life. I believe stories have the power to either uplift or impair our collective imagination."
Someday, I would also love to direct stories by strong feminist writers like Ismat Chughtai, Krishna Sobti, and Amrita Pritam and work with actors like Shabana Azmi ji and Ratna Pathak Shah who are still delivering amazing performances. As a woman working in the entertainment industry, I will always champion other women and do what I can to magnify female representation in cinema and further their talent and tell empowering and rich stories.
---
Suggested reading: Why Representation Of Women In Hollywood Majorly Declined In 2022?
The views expressed by the author are her own.