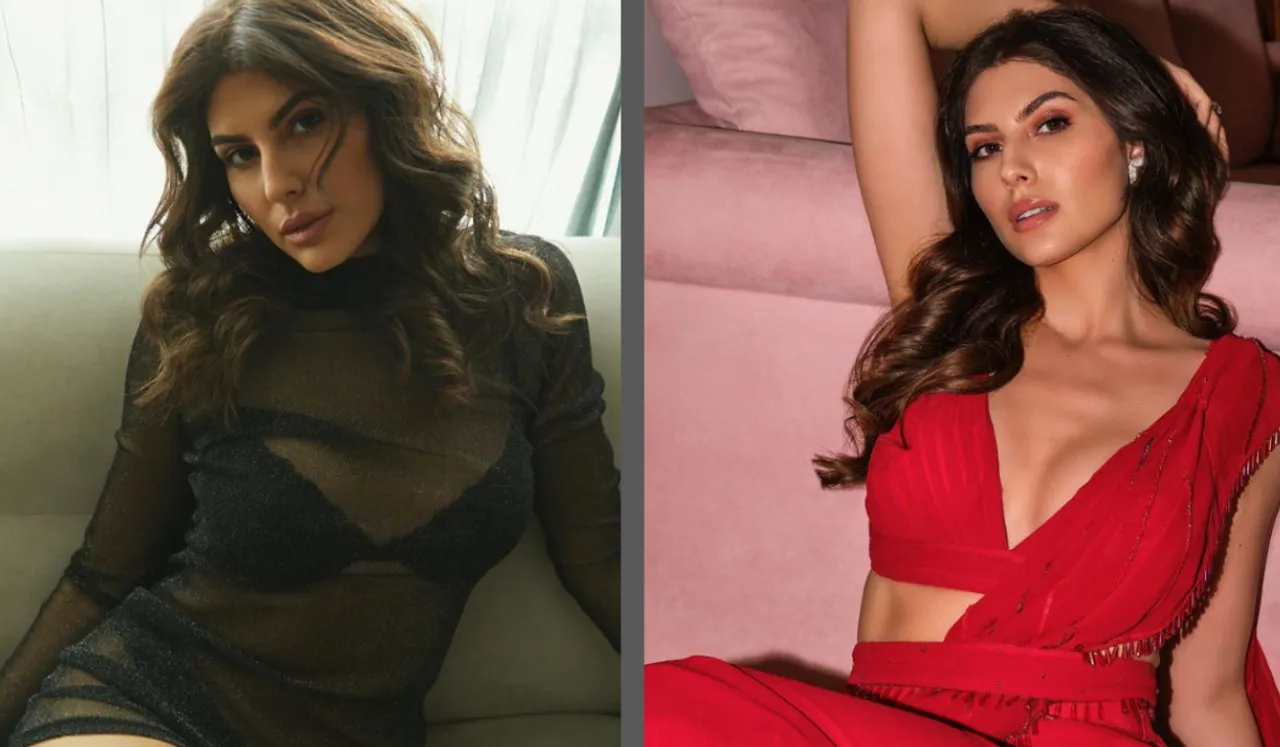 Elnaaz Norouzi is an artist who worked her way up in a country which was foreign to her, in a culture that was utterly alien to her. She not only speaks Hindi today but also Punjabi to mould herself as a performer but never, for once, has she shied away from her Iranian identity. At a time when one of the biggest revelations for human rights is underway in Iran, Norouzi is doing everything in her power to help fellow Iranians despite all the scrutiny she is facing in doing so. 
Norouzi, known for her roles in Sacred Games and Made in Heaven, also made solid appearances in international projects like Tehran and in Kandahar, where she starred alongside Hollywood actor Gerard Butler.
In a recent conversation with 
SheThePeople
,
Elnaaz Norouzi discussed her journey in the entertainment industry, the challenges she faced as an outsider, her role in
Made in Heaven
Season 2, and her views on identity and representation in Bollywood. She also shares insights into her upcoming projects and the power of manifestation in achieving her dreams.
Challenges in building a life in India
For Norouzi, there were numerous challenges, especially starting in a new country with no knowledge of the language, culture, or industry connections. In this tightly-knit industry that involves both acting and dancing, I" had to learn to dance and compete with talented actors who were also skilled dancers. Overcoming these obstacles was no small feat. Additionally, I had to navigate the path to producers, directors, and opportunities. This was compounded by the fact that I was an unknown newcomer, and many assumed I was just another tall model trying to act without real talent. Convincing them to give me a chance to prove myself became another significant challenge," said the actor.
She added, "I've been basically drilling through a heavy, heavy, thick concrete wall every day a little bit and trying to get through.  And it's been really tough. Imagine you've got this huge concrete wall which you have to drill through with a little, little small drill machine.  And you're really not getting far every day,  but you're doing it every day.  You're trying every day and step by step you get through a little bit.
I can't say I've completely broken through yet, but this is how it's been for me—slow but steady progress. I've tackled these challenges by persisting, refusing to give up, and constantly striving to improve my craft.
How Made In Heaven Happened
The actor revealed, "I auditioned for Made in Heaven season 2 while I was stuck in Germany during the COVID-19 pandemic. When I found out about the audition, I decided to give it my best shot, even though I wasn't certain whether Zoya Akhtar would select me to act in such a significant show. During the pandemic, when I had a lot of downtime, I pondered how I could work on myself and improve. That's when I enrolled in a course at the New York Film Academy to hone my acting skills. It turned out to be a valuable experience, and I dedicated a lot of time to refine my craft."
Fortunately, Zoya Akhtar liked her audition, and she even tweaked the character to make it more like Norouzi.  She said, "It was incredible to see that my journey and personality had inspired her to modify the character to closely resemble who I am. She transformed the character into an Iranian girl who came from outside the industry to Bollywood and achieved stardom, which had several parallels with my own story."
Playing Leila in Made in Heaven has become an iconic role for me, and I cherish it. I'm incredibly grateful to Zoya (Akhtar) for believing in my abilities and for recognising me as a talented actor.
Identity and Representation
The actor also talked about identity and representation in the entertainment industry. She said, "I think the most important way I've taken a stand is by staying authentic and true to my beliefs. I've chosen not to simply follow the crowd or conform to what everyone else does, but to be myself."
She shared. "In the early stages of my career, there were questions about how I could make it in the industry while retaining my identity. Some suggested I change my name to sound more Indian or make claims about my heritage. But I didn't want to alter my identity or tell falsehoods. I firmly believe in staying true to oneself. As a woman, I also see it as my responsibility to represent women in the best possible way. That's my perspective on the matter."
Evolving Role Of Women
Regarding the evolving role of women in the industry, she believes it has seen significant positive changes. The actor said, "In the past, it was predominantly about the male heroes, but now there are numerous films centred around women. This transformation is fantastic and indicative of Bollywood's evolution. It's heartwarming to witness women supporting each other in the industry, although there's room for even more of that camaraderie."
Change is happening, and it can only improve. Perhaps one day, we'll see women taking the lead in the industry, but I don't think it's a matter of one gender ruling over the other. We need both strong men and women in the film industry, and I hope to see that continue to flourish.
Upcoming Projects
Talking about her upcoming projects, the actor shared, "Fans can anticipate my upcoming series, Ranneeti: Balakot & Beyond, which marks my first foray into extensive action sequences. I'm incredibly excited about it because I've always had a passion for action and have been eager to explore this genre further. I hope to have more action projects in the future, but for now, Ranneeti is set to premiere soon, and I can't wait for everyone to see it. Additionally, I'm making a special appearance and participating in a song in a Telugu movie, which is particularly exciting for my Hyderabad fans and those who love Telugu cinema."
Norouzi went on to share how manifestation is a significant aspect of her life. She said, "My journey is built on the power of manifestation. I manifested India and Bollywood, and I also manifested working with Gerard Butler, one of my favourite actors. Everything I've wanted, I've manifested and achieved. It's surreal how these desires have materialised into reality."
As for future dreams, I'd love to collaborate with Sriram Raghavan, act alongside Shah Rukh Khan and Leonardo DiCaprio, and portray a complex character, possibly someone dealing with mental health issues. I believe such a role could create awareness about mental health and provide an opportunity to explore a character with depth and layers, whether in an action-packed thriller or a thought-provoking narrative.
---
Suggested Reading: Not Allowed Entry In Iran, But It Doesn't Stop Me From Fighting: Elnaaz Norouzi