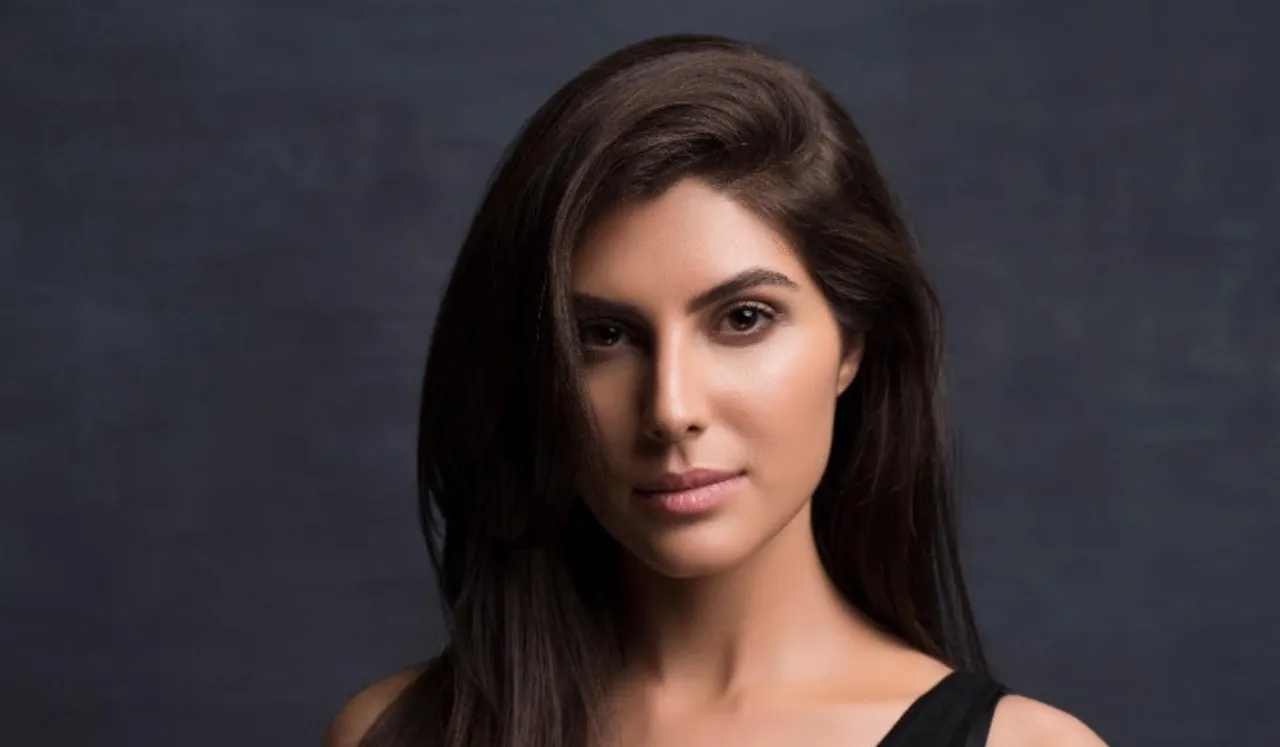 Elnaaz Norouzi was born in the era of the Islamic Republic of Iran in 1992. Residing in the capital Tehran, Norouzi attended school in a headscarf because not just women but even young girls were instructed to wear one regardless of whether they wanted to. She grew up in a time when the Iranian public was living with restrictions without having a say. Today, thirty years later, nothing has changed in her country, a land she left with her parents when she was eight because they wanted a better life for her.
Norouzi is now an acclaimed artist who worked her way up in a country which was foreign to her, in a culture that was utterly alien to her. She not just speaks Hindi today but also Punjabi to mould herself as a performer but never, for once, has she shied away from her Iranian identity. At a time when one of the biggest revelations for human rights is underway in Iran, Norouzi is doing everything in her power to help fellow Iranians despite all the scrutiny she is facing in doing so.
In an interview with SheThePeople, Elnaaz Norouzi talks about her childhood in Iran, her journey from her homeland to India, and how she's using her voice as an artist to stand up for her people and fight oppression.
Elnaaz Norouzi Interview
Childhood in Iran
Elnaaz Norouzi attended school like a regular child back in Iran but she was aware of the atrocities people were subjected to around her and the kind of dominance she would, too, have to live under all her life. Her courageous parents took a major life decision to uproot their entire lives in search of a better one. "30 years later, when I look back at my homeland today, it's worse than how it was back then. While I was too young to know the gravity of the situation, I faintly understood the control they had over women, and the rules they set for people."
Norouzi's mother wasn't someone who accepted mistreatment and dominance and her father wanted her to grow up as a strong individual. They dreamed for their daughter to pursue everything she wanted to which never could have been possible had they continued staying in Iran. It's a huge sacrifice and a valiant one too, she says. "I was eight at the time when we moved to Germany and it was nothing short of brave."
"That's the thing about growing up without a choice, you feel powerless."

Elnaaz Norouzi with her parents
'Leaving your country behind is not easy, but my family did it for a better life."
Norouzi moved to Germany with her parents when she was eight. From being people who had their own homes and business in Iran, they became refugees in a place where they didn't know the language, the culture or the people. "Looking back, my parents feel overwhelmed seeing how far we've come leaving our country behind. Like us, a lot of Iranians live outside of their country with uncertainty, and while that's tough, it's better than living in dominance," she reflects.
It took time for her to adapt to life in Germany, understand their culture and become a strong individual. And while she was doing all of that, her love for Hindi films and aspirations to become an artist grew with time, and a poster of Kal Ho Na Ho on her wall when she was a teenager explains that. "It started to feel like home in Germany and I grew up aspiring to be an artist. In 2013, I travelled to India as a model for the first time and travelled back and forth to Germany for the next 1 year. I finally moved to India in 2015 to pursue a career in acting and got my first break as an actor in Sacred Games in 2018."
For someone completely foreign to India, it was a huge challenge for Norouzi to find her ground here but once she did it, there was no looking back. "I've come to embrace this country proudly. India is home for me," she says, adding how she parallelly has a constant feeling of visiting her homeland again. "At the back of my head, I always have this feeling, you know, 'Oh, I wish I could go back and see Iran.' I don't know if anyone else in this world has this feeling more than an Iranian."
The revolution in Iran and why it matters
"Reflecting on the horrific events underway there, I'm grateful my family stepped out for the better," she says, recalling the horrific incident that happened last year. "It boils me to recall what happened to Mahsa Amini in September 2022 and what my family members in Iran tell me is far more dreadful than we can imagine," she shares.
Norouzi's anger is visibly seen when she discusses the dictatorship the Iranian regime has carried in the country for the last 43 years. "I feel the anger Iranians have carried inside. The decades of oppression killed not one but several Mahsas. The regime suppresses channels of communication and I've only been able to contact my family from time to time to know if they're ok."
Emphasising how the fight isn't about hijab but human rights violations, she adds, "If you come to think of it, my fight isn't about hijab. It's against inhumanity; against dictatorship. Today, as I sit in the comfort of my home, my heart aches to think of thousands of Iranians who are sleeping without heaters in minus degrees because their government decides to export gas to other countries and not to their own people. I'm told people are scared to die while they're asleep. Who does that to their own people?"
"How evil do you have to be to kill an innocent person just because a few strands of her hair were visible?"
Using her influence as an artist to help bring change
Norouzi, who earned her first break in the popular series Scared Games, went on to work on integral projects, including Abhay, Hello Charlie and Khido Khundi. As someone constantly pushing boundaries for herself across film industries, Norouzi makes sure to never lose focus on issues that matter to her. She speaks proudly about her identity, "While it's taken me years of hard work to create my space as an artist today, not for once did I think of doing away with my Iranian identity. I know I have to work triple as hard to be recognised and appreciated as a performer but I will never shy away from who I am and never stop fighting for my people back home."
"At the start of my career, I was told to change my name to make it sound more Indian to be more accepted. I learned both Hindi and Punjabi for job's demand but never changed my name. What would I be if I did that? It's an Iranian name, a huge part of what I carry with me and has shaped me as an artist. I had to run away from my country. I'm not going to run away from my identity."
Norouzi, who has used her social media space to spread awareness about what's going on in Iran, often faces hostility from some who try to put her down. She's often told to not have a say in anything concerning Iran because she doesn't live there anymore. But none of this bothers her, she, in fact, fuels herself with more passion towards the cause. "I'm told, 'why do you care about what's going on in Iran, if you care so much, why don't you move back?' Well, that's the thing, I'm not allowed entry into my own country, but that won't stop me from caring. I know for a fact that the minute I step foot into Iran, I will be detained or killed because the regime can't stand people who speak against them. However, my parents enabled me to own my identity and use my voice. I'm doing everything in my capacity to help fellow Iranians and bring back the agency all women deserve," she shares.
"Despite the threats and scrutiny, I currently face, I will continue using my voice against oppression, whatever it takes, as long as it takes."
Advice to young people
Norouzi's activism is a huge inspiration for many, especially those who can and should use their influence to bring change into a world that's fast moving towards accepting standards of inhumanity. When we ask her what she would like to tell young people when it comes to standing up for their rights, she says, Well, one thing that I want to say for sure is don't accept something that to your heart, to your soul, feels unjust. So, if you feel that something is not right for you, stand up for yourself. Don't accept something just because people tell you to accept it, because that's where it starts. It must start with parents telling their children that it is okay to stand up for themselves," she signs off.
"No matter where we are, no matter how old we are, and no matter if we have somebody to support us or not, we should never accept mistreatment.
---
Suggested reading: A Feminist Revolution Like No Other: Iranian Women's Fight Against Historical Oppression