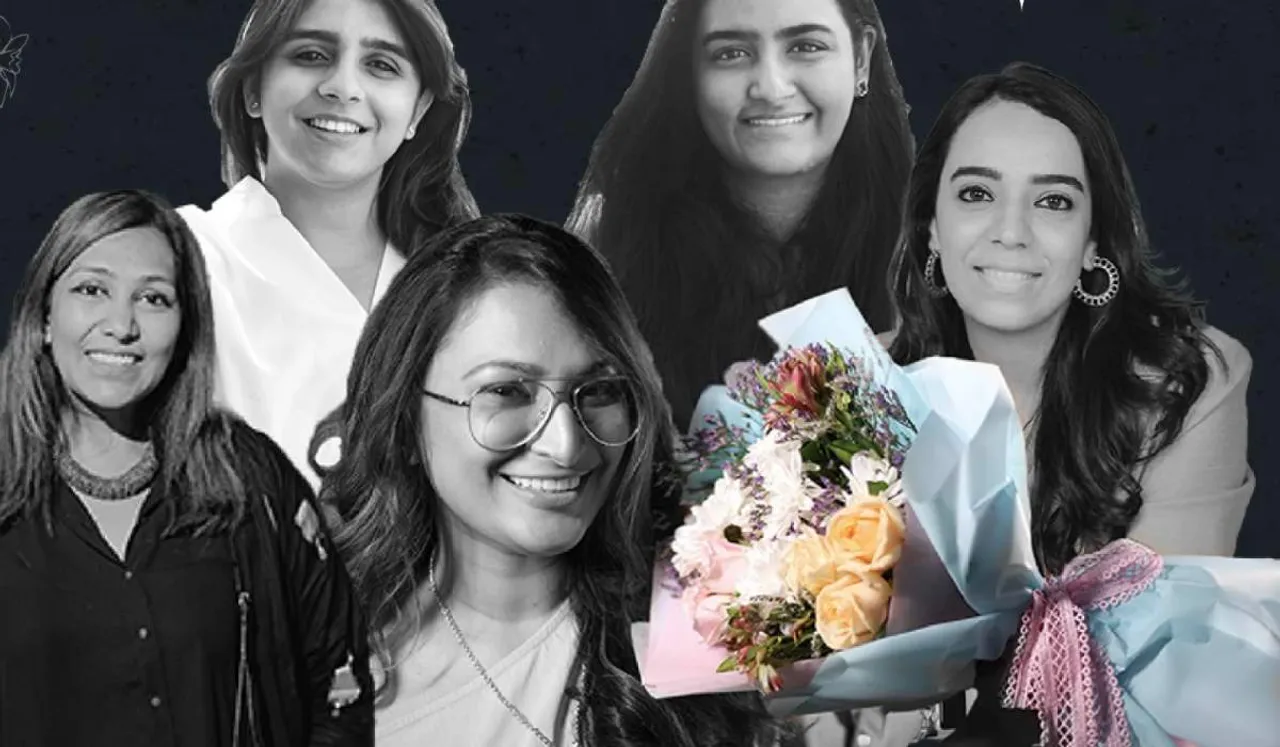 Ekta Shah turned her experience and journey in the fashion industry journey into a venture that empowers women through their significant decisions around weddings. 
With a career spanning over two decades, Ekta Shah, founder of House Of Eekta, does not just work with the outfits of the brides on their important day but also styles them so they feel comfortable, confident and beautiful with whatever they choose to wear and however they wish to present themselves. 
With a power-packed all-women team, Shah helps women celebrate their uniqueness and fosters inclusivity.
In an interview with SheThePeople, designer Ekta Shah opened up about her entrepreneurial venture, how she empowers brides through it, and why constantly works to revolutionise her designs. 

Ekta Shah's Entrepreneurial Journey
As the wedding industry is a significant sector in India and is a booming multi-dollar industry, Ekta Shah talks about her entrepreneurial journey. 
For Ekta, the path to empowering brides stems from a personal journey seventeen years ago when she was married at the young age of 23 years in the times when there was no sexual wellness education, relationship decoding tips and training, and lack of knowledge of Indian laws in marriages. 
Ekta felt the need for many things that were lacking in the wellness of women in planning to become a bride which she only observed when she became a bride herself, thanking her privileges and fearing how many women might not have basic facilities and required resources before embarking on their life-changing journey. To bridge the gap, Ekta started her journey by simply creating wedding outfits but she always held a dream of providing brides with more than just articles of clothing. 
After over fifteen years of dreaming and forming an idea in her wishlist she, with the entire team of House of Eekta, worked together to give life to what she called her passion project 'Here Comes The Bride'. 
"'Here Comes The Bride' is India's first bridal retreat curated for modern-day brides as a getaway to better express, elevate and empower themselves and one another with the right tools, knowledge, and inspiration to make their wedding dreams a reality. This is an all-inclusive program, finely crafted to help brides embark on a fulfilling bridal journey as well as navigate their newly married life with ease," she says.
Talking More about House Of Eekta and the bridal retreat benefitting brides, Ekta highlighted why this retreat was important for modern-day brides. 
An essential aspect of this program is to increase awareness and promote normalcy surrounding subjects like sexual and mental wellness and the Indian family law system.
"This approach helps to-be brides transition into their new phase of life with confidence and self-assurance. All the activities and sessions are designed to channel participants' creativity, foster meaningful connections, and impart invaluable skills to enhance the wedding planning process and ease the transition into married life. Expert sessions, workshops, and personalised guidance will ensure to building of modern-day brides that have got it all."
One of the themes of the retreat is 'fostering support', and understand why it is important to root for sisterhood. 
Talking more about womanhood, female friendships and her inspiration to get into the business, Ekta talks about the everyday motivation that keeps her going.
"I give credit to the everyday women in my life for my strength; the team I have built to the friends I have met. I find every woman around me so inspiring, and I know that I could never be uninspired because of the female energies around me." 
"I try to become the bride's best friend"
Ekta talks about what keeps her going is her dream to become the bride's best friend whom she never had. While many talk triumphantly about female friendships counting their blessings, many brides do not carry that special bond with someone. 
Ekta also personally advises their brides about their decisions, and choices they are making and also supports brides and their decisions in what makes them happy. 
Elaborating more about empowering brides, she says, "I believe a bride is invincible if she is confident and knows what she is doing."
Indian society has a preconceived notion against women in business. They believe women possess the creative side but lack the logistical and technical skills to run a business. Did she ever face such challenges?
Ekta, who is also a mother of two children, says her family always rooted for her; being open-minded to believing in everything that she does, they always had her back. "As long as my family understands that it is not just my work but also a dream I get to live every day, and the clients who trust my instincts, I have nothing to get bothered about."
My all-women team already breaks the stereotype of "women cannot do it all" as everything at our venture is by the women and for the women. 
---
Suggested Reading: Chef Saranya Sankaran Not Just Bakes For Customers, She Teaches Them