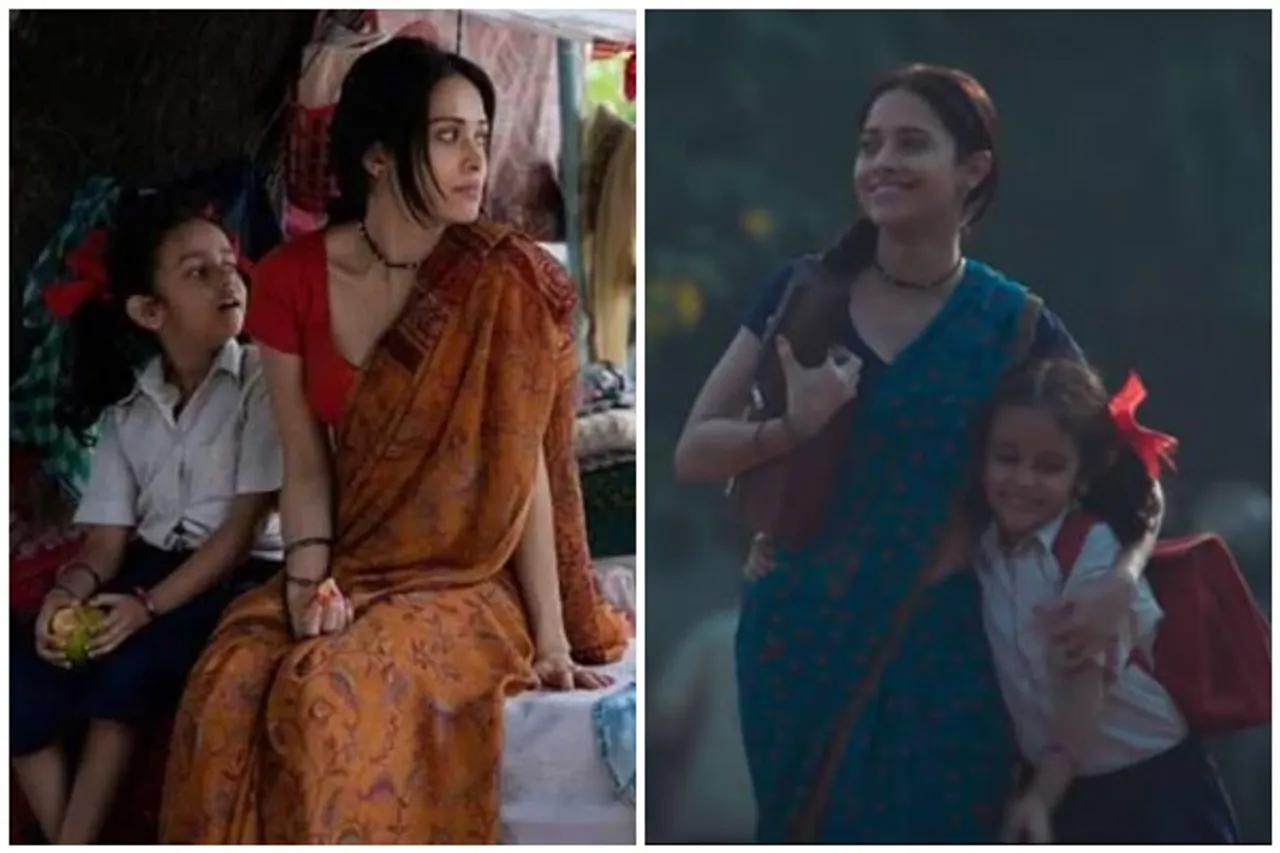 Nushrratt Bharuccha interview: Ajeeb Daastaans, with its stellar ensemble, has managed to relay a medley of important stories centred around women. While all brought concerning issues to the fore, the second short Khilauna starring Nushrratt Bharuccha and Abhishek Banerjee was among the darkest, layered with multiple themes and delivered with raw expression.
The story revolves around Meenal (Bharuccha), a single woman trying to make ends meet as a house help, with a head full of ambitions and a younger sister in tow. To get stable electricity supply, Meenal ventures into dangerous territory of an employer with a convoluted mind and high on social power. It doesn't take long for him to actualise his perverse ideas on her, only for her to somehow escape. But not without some dark repercussions for all of them.
Here, Bharuccha talks to us about her role in Ajeeb Daastaans, what it takes to live independent, why some men feel entitled to violate, and whether or not women have the choice to speak up in the face of harassment.
What is one common thread you found running through all the women in all four shorts of the film?
"The situations in which they were put in and how they then react and act in those situations. That's what intrigues me during roles and picking films. In a normal situation, everyone would behave fine. It's when you're put in those tough spots what you end up doing.
Meenal does everything to survive, she needs to do that. Whether it's working at somebody's house which is probably not safe or flicking that extra buck or... getting food for that afternoon.
It's these people who end up doing ajeeb things that make interesting stories to watch."
In your short Khilauna, we saw the ease with which Meenal's employer felt entitled to violate her. It's a common enough experience for many women universally. According to you, what causes that kind of entitlement and what will it take to break the chain?
"Entitlement is a subject we've been dealing with forever… it's not the first film that shows a violation of women's rights or sexual abuse or someone forcing themselves on a girl. There are stories we read about, horrid ones.
Being a girl - a working girl - I genuinely do feel a sense of being able to be safe but there are times I'm scared as well. We're on a thin line. Have we not taken steps to protect our women or make them feel safe? Of course, we have… but there are still people who end up doing these things and maybe get away with them as well. That's just the world we live in. I don't know what the future holds.
But being in the film industry, if there are stories like this that are put forth, we are pretty responsible and conscious enough to say it right, to say it the way it is, to be sensitive about it as well.
That's what I took from it <Khilauna> when I was doing it. She had to feel violated, helpless... Maybe if she was not employed, she would not have had to go back to work the same day. But she felt like she didn't have another choice and maybe that's what we need to put out there. That people do have a choice to speak up."
Watch Nushrratt Bharuccha interview with SheThePeople &t=43s">here: 
&t=43s
Your part tackled an important issue of sexual harassment and exploitation. Do you think our cinema and arts hold responsibility to take on this subject more and more to drive awareness and change?
"I really do think films have a strong power or effect on people in terms of their thought process or subconsciously changing something in that thought process or starting a debate. It might not be that people have to follow that... as long as you're able to make them think otherwise. As long as you can put up a question and say: why not?
As long as it's thought-provoking and done in the right sensibilities of it, we have scope and the responsibility to be able to do even more.
OTT is a great platform. What you can't do in films and the risks you can't take because there's a business to it, because you're catering to a large pan-India segment... given the restrictions you can't end up doing so much more you would want to do with a film or story, which OTT lets you do."
We've seen you in quite a few movies now - over a decade - with latest releases being Chalang and now Ajeeb Daastaans both of which have female power show. Is there a difference in the way you're selecting roles now? Has there been growth in the women you're choosing to play on screen?
"I've not gone out there picking characters for the character of it really, it's more to say about the film I want to do. I picked Dream Girl myself... It was a comedy, I was off my chair laughing during the narration and thought had to be a part of this film.
That I'm now doing different characters, maybe it looks like that because those kinds of films have released back-to-back. But there was never really a conscious choice."