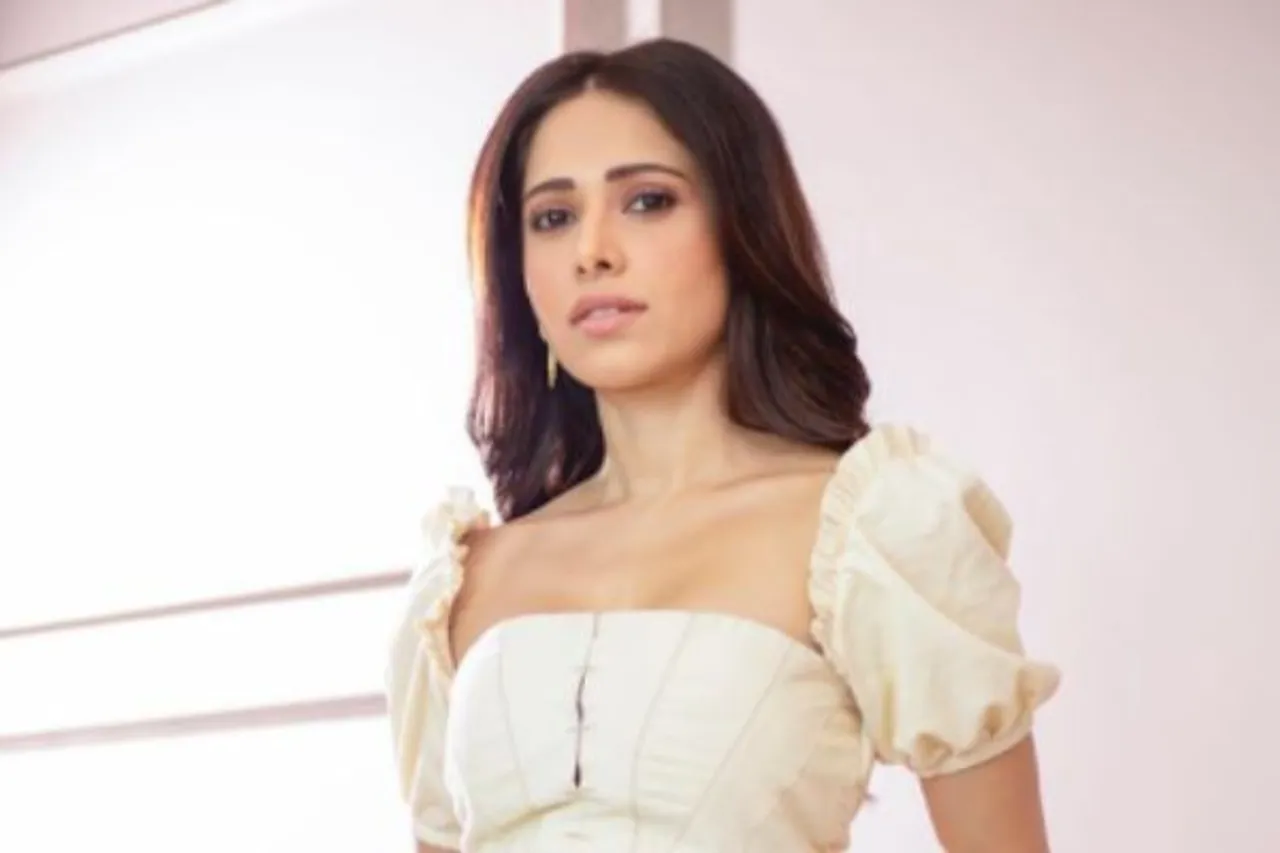 Nushrratt Bharuccha on empowerment, rights, and safety of women in a candid chat with SheThePeople.
Nushrratt Bharuccha recently appeared as the lead in Khilauna, one of four shorts in Netflix's latest anthology Ajeeb Daastaans. Directed by Raj Mehta, the film explores the life of a single woman working to make ends meet so she, and her little sister Binny, can afford basic sustenances. In pursuit of electricity at her humble home, she finds employment as a domestic helper at the local strongman's mansion.
A job she is compelled to choose despite warning knowledge of potential danger. Her employer is in search of an opportunity to abuse her, harass her, and violate her. And one day, he almost succeeds, before Meenal, just in time, pushes him away and runs. What unfolds next is the stuff of nightmares.
Bharuccha, in conversation with SheThePeople opens up about the real-life draws from Khilauna and whether cinema holds responsibility to highlight more such stories that are the experiences of millions of women everywhere.
"Entitlement is a subject we've been dealing with forever... it's not the first film that shows a violation of women's rights or sexual abuse or someone forcing themselves on a girl," she says. "There are stories we read about, horrid ones."
"Have we not taken steps to protect our women or make them feel safe? Of course we have... but there are still people who end up doing these things and maybe get away with them as well. That's just the world we live in. I don't know what the future holds," she adds.
Watch Bharuccha in conversation with SheThePeople here: 
&t=43s
We need to put out that people do have a choice to speak up: Nushrratt Bharuccha on empowerment and safety
The Dream Girl actor has been in the film industry for over a decade now. While being a working girl does give her some semblance of safety, she says there are still alternate moments. "Being a girl - a working girl - I genuinely do feel a sense of being able to be safe but there are times I'm scared as well. We're on a thin line."
How much responsibility do &t=459s">Bollywood or OTT platforms hold then, in bringing to the fore real issues of real women through cinematic stories? Is there any transformative value the audience can take away when watching sensitive portrayals on screen? Do films impact our ideas and living?
Bharuccha says, "Being in the film industry, if there are stories like this that are put forth, we are pretty responsible and conscious enough to say it right, to say it the way it is, to be sensitive about it as well."
"That's what I took from it <Khilauna> when I was doing it. She had to feel violated, helpless... Maybe if she was not employed, she would not have had to go back to work the same day. But she felt like she didn't have another choice and maybe that's what we need to put out there. That people do have a choice to speak up."