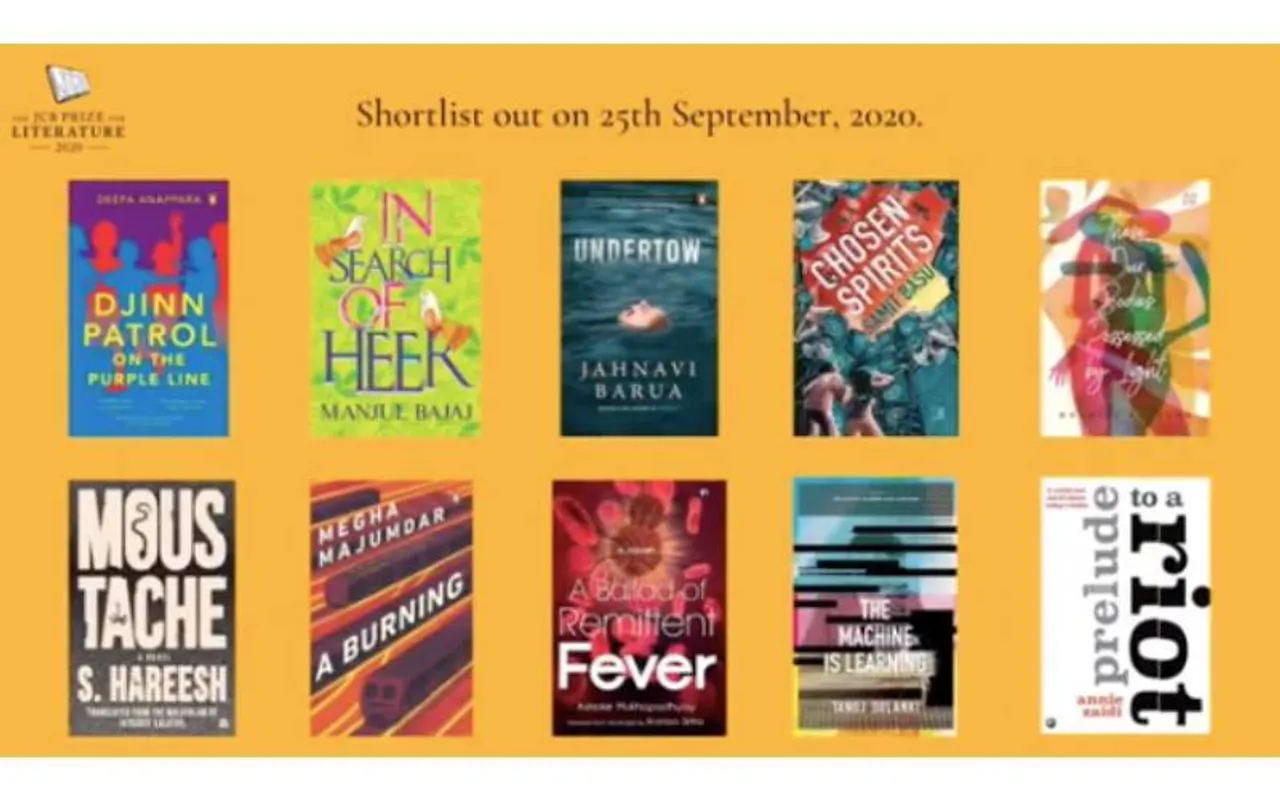 The JCB Prize for literature longlist is out, and this year, six women authors are dominating the prestigious list. The ten must-read novels this list has rounded up features writers from nine states and writings in five languages namely Assamese, Bengali, English, Malayalam, and Tamil. Authors with international acclaim, like Megha Majumdar and Annie Zaidi, have also made it to the list.
Last year's JCB Prize had been won by Madhuri Vijay for her debut novel The Far Field, which followed the story of a 24-year old who journeys to Kashmir after her mother's death.
Also Read: Indian Author Kritika Pandey Wins Commonwealth Short Story Prize
Titles And Authors On The 2020 JCB Longlist
The jury for this year's award consists of three women and two men. It includes noted translator Tejaswini Niranjana, who is known for her books Mobilizing India and Musicophilia in Mumbai, and Deepika Sorabjee, head of arts at Tata Trusts. Tejaswini Niranjana is the Chair of the jury.
The ten titles on this year's longlist are:
Djinn Patrol on the Purple Line by Deepa Anappara
In Search of Heer by Manjul Bajaj
Chosen Spirits by Samit Basu
Undertow by Jahnavi Barua
A Ballad of Remittent Fever by Ashoke Mukhopadhyay (translated by Arunava Sinha)
These, Our Bodies, Possessed by Light by Dharini Bhaskar
A Burning by Megha Majumdar
Moustache by S Hareesh (translated by Ayasree Kalathil)
Prelude to a Riot by Annie Zaidi
The Machine is Learning by Tanuj Solanki
Also Read: Booker Longlisted Author Avni Doshi Discusses Her Book, Art And Her Experience As A Woman Writer
Women Shine Through On The JCB Longlist
Speaking on the selection for this year's longlist, Mita Kapur, Literary Director of JCB, was quoted by Indian Express as saying, "If you look for a common thread…you would be hard-pressed to find one. But at the end of the day, the reason why our jury has chosen these 10 books is simple: they imagine and they are unforgettable."
Alongside literary fiction, the awards this year had also called for genre fiction to expand the author base. According to Vogue, Kapur said, "Myth, dystopia, history, romance, technology, politics and family sagas—there's something for every kind of reader."
The names of women authors featured hold strong critical acclaim. Anappara's Djinn Patrol on the Purple Line was also reportedly longlisted for this year's Women's Prize for Fiction, and a portion of the book won the Lucy Cavendish Fiction Prize, the Bridport/Peggy Chapman-Andrews Award, and the Deborah Rogers Foundation Writers Award. Meanwhile, Zaidi, who is a journalist, is the winner of the Nine Dots Prize.
Also Read: Remembering Sadia Dehlvi: The Writer, Filmmaker And Journalist Who Chronicled Delhi
About The JCB Prize Longlist
Backed by the English construction manufacturing group JCB, the prize under the JCB Literature Foundation is an annual selection of India's best author. This year marks the third edition of the JCB Prize, which was first instituted in 2018.
The longlist comes out every year in September. A shortlist consisting of five names will be announced 25 September, followed by the final winner in November. The lists are a run-up to the final clincher of INR 25 lakh, making JCB the richest literary awards in India. The other nominations on the shortlist will receive prize money of one lakh rupees each.
Image Credit: JCB Prize/ Instagram