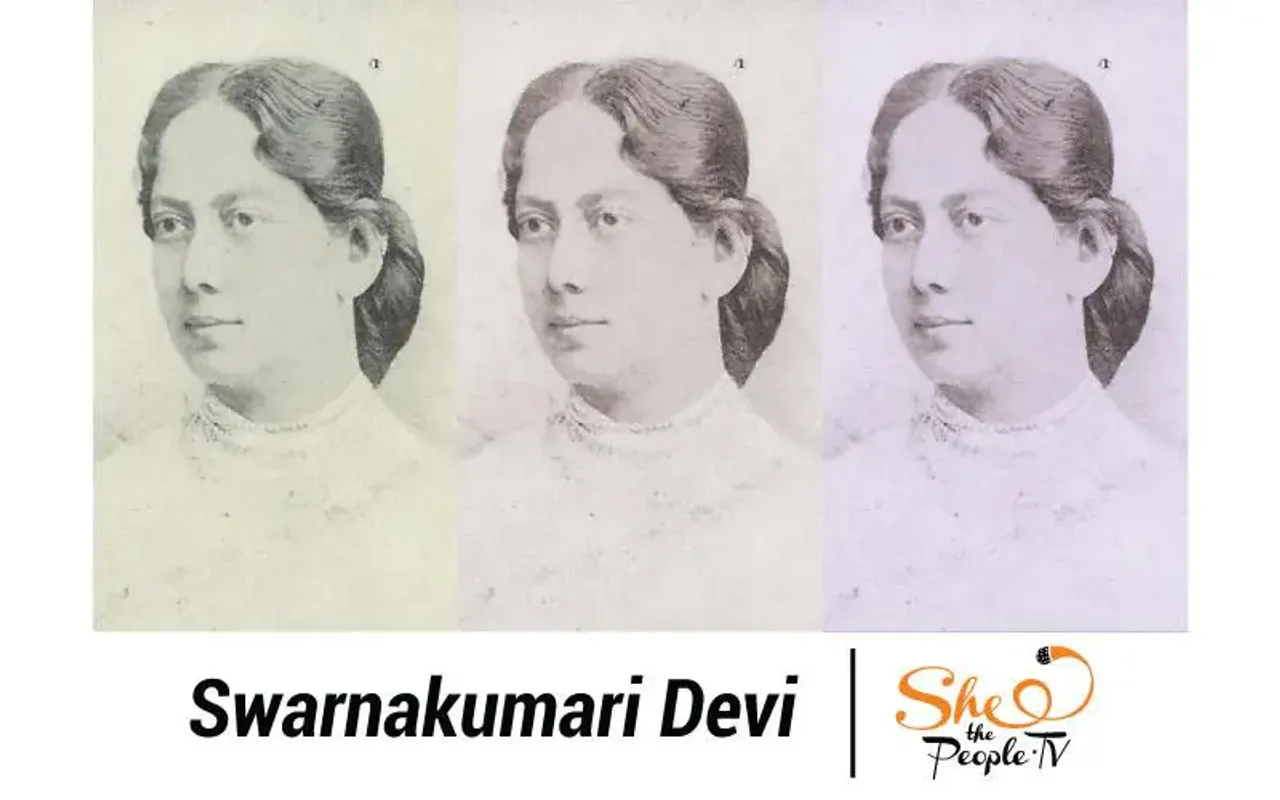 Swarnakumari Devi was a Bengali poet, novelist and musician. She was not only an artist but also a social activist who fought for women's liberation. Among Bengali women writers, she was one of the first to gain prominence, who also helped out orphans and widows.
Why We Should Know Swarnakumari Devi
It is true that Swarnakumari Devi, as well as her works, have faded from the literary memory of nationalist India. While her younger brother rose to fame, she was largely kept out of the history books. However, there is much to admire about this woman writer, who wrote first in Bengali and then in English in the late nineteenth and early twentieth centuries. Her writing spoke to Indian women, and of discourse about them. She not only wrote about women's issues but also participated in the Swadeshi movement. As an active supporter of women's rights, she founded an organization for women to provide education and shelter to them.
Swarnakumari Devi was the elder sister of Rabindranath Tagore, who is said to be one of the first prominent women writers of Bengali literaturs.
What Makes Her Badass
In the 5 July 1932 issue of the Amrita Bazar Patrika, just days after her death, the writers remembered Swarnakumari Devi as "one of the most outstanding Bengali women of the age" who "did her best for the amelioration of the condition of the womanhood of Bengal."
Also Read: Rukhmabai: The First Indian Woman To Practice Medicine
Swarnakumari Devi, for the Bengali people, was the first woman novelist of the times. Her first novel, Deepnirban, roused the national spirit. Henceforth, she also wrote several novels, plays, as well as poems. She had an interest in the scientific way of mind and wrote scientific papers, as well as songs. In 1879, Swarnakumari composed the first opera written in Bengali, Basanta Utsav.
Biggest Battles She Fought
In 1896, Swarnakumari Devi opened the Sakhi Samiti. The organization provided education and shelter to women, especially orphans and widows.
Swarnakumari Devi's struggles in life are not very well documented. However, the biggest battle she had to face, would be her erasure from history. She does not feature in Indian literary consciousness despite being a popular and important writer in her time. Overshadowed by her brother, Swarnakumari Devi's life and works retreated to a corner. Only in recent times have some scholars researched and written about her. Even today, several of her works remain untranslated.
Life Lessons We Can Learn From Her
In 1896, Swarnakumari Devi opened the Sakhi Samiti. The organisation provided education and shelter to women, especially orphans and widows. To gather funds to run the Samiti, there would be a fair. At the fair, the organisation would sell and promote indigenous products.
She also for years as the first female editor of Bharati. It was a literary magazine which provided a place for Bengali writers to articulate their grievances with the frequently cooperative systems of British imperialism and Indian patriarchy. The magazine gave them a space to celebrate their own literature.
Things She Said
Swarnakumari Devi's fiction also reflected her progressive ideas. She rejected traditional Indian and Hindu patriarchy. Her short story, Mutiny, is about a Sati figure who not only rejects British imperialism but also Indian patriarchy by refusing to jump into the pyre. Devi's stories often showed women not as typecasts but as their own people. Her take on the popular figure of the Indian widow was far more progressive than that of her famous father, Debendranath Tagore or even more famous brother, Rabindranath Tagore.  In her stories, the answer to the problems of women is not remarriage. Instead, she advocates for more education and financial independence.
Prapti is an intern at SheThePeople.TV