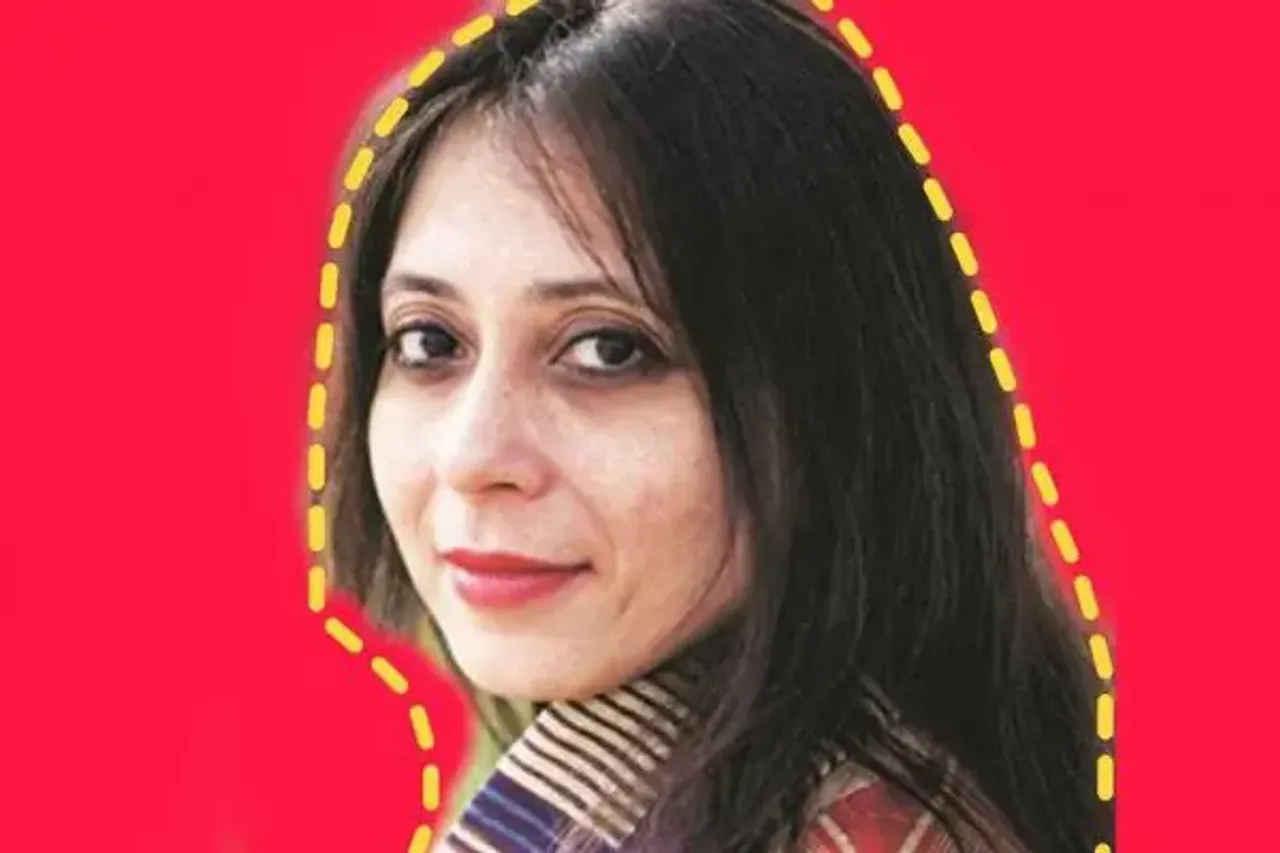 Author, playwright, poet and documentary maker Annie Zaidi has won the prestigious 2019 Nine Dots Prize, worth $100,000, meant to award innovative thinking addressing contemporary global issues. Her entry, 'Bread, Cement, Cactus' explored the concept of home and belonging in contemporary India. The prize asked entrants to write an essay responding to "Is there still no place like home?" The winner is encouraged to develop this essay into a book, to be published by Cambridge University Press, as well as spend a term at the Centre for Research in the Arts, Social Sciences and Humanities at Cambridge University. To quote the Chair of the Nine Dots Prize Board, Professor Simon Goldhill, "In Annie Zaidi we have found a powerful and compelling voice with a unique insight into what home means for citizens of the world today. We are very excited to see how Annie's work will develop over the coming year and hope that it will help further current conversations around the concept of belonging worldwide."
Zaidi has a rich body of work. Her collection of essays, 'Known Turf: Bantering with Bandits and Other True Tales', was nominated for the prestigious Crossword award, her play Untitled 1 won The Hindu Playwright Award 2018, her radio play Jam won the regional South Asia prize at the BBC International Playwriting Competition. Her books included Gulab, Love Stories #1 to 14, The Good Indian Girl, Unbound: 2000 Years of Indian Women's Writing. She also has many short films and documentaries to her credit.
SheThePeople.TV spoke with Annie about what winning the Nine Dots Prize means to her, the themes that inform her work, and the prize she has instituted in the memory of her maternal grandfather, Ali Jawad Zaidi, a Padma Shri awardee and an Urdu poet and scholar.
Congratulations on the Nine Dots Prize. With the global acknowledgment that the essay receives is also the freedom that the prize gives to a writer. What were your first reactions when you learnt you'd won this award?
Mostly disbelief, then heart racing, then looking at the night sky and giving thanks.
How did the theme of the essay, and consequently the book based upon it come to you? What were the events or circumstances in the current socio-political fabric that led up to this seeding of theme and narrative?
The themes in the proposed book were going around in my head for a while. We are all moving much more, and further - voluntarily or not - than people did before.
This was my assumption, but when I began to think about it, perhaps not? And what does moving mean? Thinking of home makes you think of all these questions, and I was just trying to tie up ragged ends in my head when I wrote the entry essay.
Exploring home, and the sense of it, the loss of it, is a question that defines much of the previous generations who have experienced the Partition of India. As someone who grew up much after, what does Partition mean to you? Have we as a generation ever understood how it continues to impact our collective consciousness?
Partition means everything to us in the Subcontinent. It is the central, defining, moment for at least three of the biggest, most populous South Asian nations. Our sense of modern nationhood itself is linked to Partition. We cannot stop thinking of it, so it is best that we do think of it actively, rather than passively.
You have been consistently grappling with questions of identity, womanhood, and more in both your fiction and non-fiction, from Known Turf to Good Indian Girls, to Gulab, to 14 Love Stories, and India Unbound. How have you seen the Indian woman change in her response to narratives about her, both in fiction and popular culture and do you think she is also driving this change?
The Indian woman does not change as much as her circumstances do. What I have learnt about women's narratives is that they move in cycles - as history itself does. And they always find a way of telling their stories, despite the odds, despite the fencing.
As a writer, a playwright, and a filmmaker, what do you feel the learnings from these three disciplines bring to each other in your creative process? Which is the form that comes the easiest to you, and which is the one which you feel a struggle with?
I think everything you do feeds into your work. New genres tempt me to experiment more, though it is hard to say what I learn specifically from one or the other.
The Indian woman does not change as much as her circumstances do. What I have learnt about women's narratives is that they move in cycles - as history itself does.
Writing, in general, comes easier to me than filmmaking does - it involves a lot of uncontrollable factors and a lot of people management.

As a creative person, do you feel we need a structure in place to allow artists and creators to work with the relative assurance of their basic needs being met, to let them focus on their craft? And how can something like this be put into place?
Artists are not separate from citizens. I think citizens need basic structures in place - minimum wage, free healthcare, free basic education. From such baseline needs, one can then build other structures that support artists. India started out with the right idea I think - a bit of social consciousness that set into motion solid education and health structures, and all the different Sahitya Akademis and radio stations, etc - but we did not go far enough to extend it across the country, and to cope with a rapidly growing population.
Can you tell us more about the Jawad Memorial Prize for Urdu-English Translation that you incorporated in memory of your maternal grandfather, and whether you feel we need more acknowledgment of how important translations are to carrying the culture of a people forward?
My grandfather, Ali Jawad Zaidi was an Urdu poet and polyphonic scholar. A Padma Shri awardee, he wrote several books of ghazals and nazms apart from research-based texts such as A History of Urdu Literature and Uttar Pradesh ke Marsiyago and several others. He also wrote commentary on a wide range of subjects, publishing significant books like Do Adbi School and Islami Taraqqi Pasandi. He had been honored with several awards including the Padmashri, the Ghalib Award, the Mir Anis Award and others. He had been working on a project he called 'Urdu mein Ramkatha' when he passed away.
Born in the Indian subcontinent, Urdu is not just a language given over to beauty. The literature produced in Urdu, both poetry and prose, is firmly, deeply rooted in the lives of people and their struggles, emotional, political and spiritual. There are not enough bridges, however, between Urdu and the rest of the world even though its literature is now read, produced and translated in all corners of the world. With this awareness, the prize was open to anyone residing in any country.
And finally, what does this prize mean to you, the artist and the wordsmith?  
It means the great relief of being able to do the work that I feel moved by, and through which, I hope to contribute to the world.
Also Read: Ink Is My Truth: Hairstylist and Film Director Sapna Bhavnani