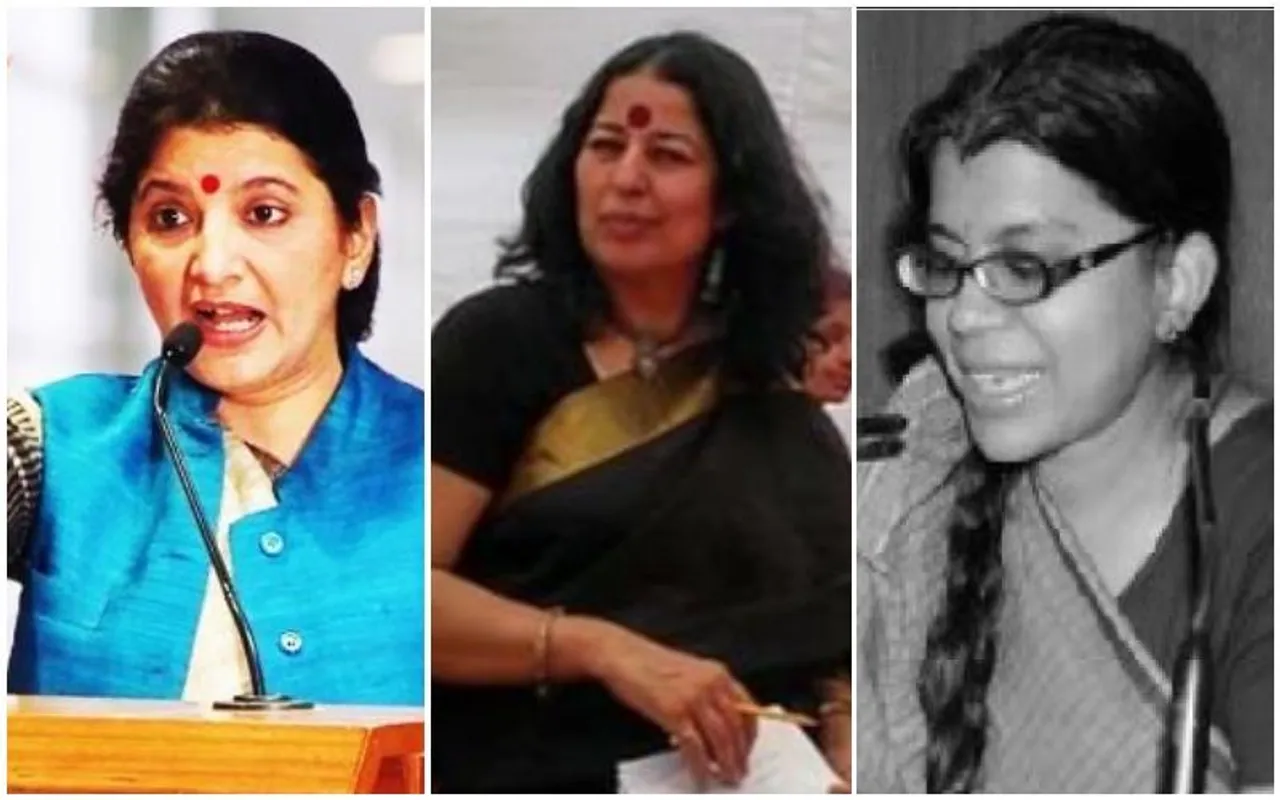 Earlier this week, a storm shook social media, and in the eye of it was one single book. On August 22, Bloomsbury India issued a statement announcing the last-minute withdrawal of its upcoming book, Delhi Riots 2020: The Untold Story, ahead of its launch in September. The publishing house's decision came a day after Twitter erupted in debates over the launch of this book, with many users deeming it to be a work of "propaganda."
However, Bloomsbury wrote that it was withdrawing the book in light of the pre-launch event that had been "organised without our knowledge by the authors, with participation by parties of whom the Publishers would not have approved." The event poster, which bore the Bloomsbury logo, displayed the names of BJP politician Kapil Mishra, director Vivek Agnihotri, and writer Nupur Sharma as "Guests of Honour," with the launch initiated by BJP leader Bhupender Yadav.
Here is the event poster:
Kapil Mishra will be the guest of honour tomorrow at the launch of a book called Delhi Riots 2020: The Untold Story pic.twitter.com/pmxANQOVBG

— Rahul Sabharwal (@rubberneckin) August 21, 2020
Also Read: Do women with political views make patriarchy uncomfortable?
While most everyone on the internet is familiar with the "Guests of Honour," the three women at the bottom of the poster are unknown to many. Monika Arora, Sonali Chitalkar and Prerna Malhotra - they are the co-authors on this book that's now surrounded by controversy. But everyone's asking: Who really are they?
Monika Arora
Advocate Monika Arora is a Delhi-based lawyer practicing in the Supreme Court of India, with specialisation in jurisdiction, arbitration, and matrimonial law. She has an experience of 13 years "in providing legal consultancy and advisory services." Quoted as being an "RSS-sympathetic lawyer," Arora has in the past been vocal about a range of subjects like "Netflix corrupting young minds" and how "Urban Naxalism is a big threat to the unity of the country?"
She has been open in her criticism of Bloomsbury's decision, writing, "We will work together against Intellectual fascism, throttling of voices and threats to freedom of expression by issuance of DIGITAL FATWAS by international left lobbies. We have a right to speak and right to write. Is it too much to ask for in this New India?"
However, critics and social media users are now recalling that a similar incident had occurred in 2011 when Wendy Doniger's book, The Hindus, was subjected to hostile backlash from audiences, ultimately leading to Penguin withdrawing it from publication in 2014 reportedly "after pressure from Hindu Rightwing groups." Media agencies point out that Arora herself was in the thick of that controversy, representing the parties that were fighting a legal battle against Doniger's book.
Also Read: Won't Ask My Daughter To Back Out Of Protests: Aishe Ghosh's Mother
Sonali Chitalkar
Sonali Chitalkar is an assistant professor of Political Science at Miranda House, University of Delhi. She has written extensively on Kashmir and is reportedly "a part of a fact–finding team from Group of Intellectuals and Academicians that visited the Valley in October" in 2019.
A co-author of the book, she urged people on Twitter to read the book, and condemning Bloomsbury by saying, "You have withdrawn under pressure from an international lobby that backs the local Urban Naxal Jihadi lobby."
Chitalkar objected to the backlash faced for inviting Mishra to the launch. Many claim that Mishra's hate speech against anti-CAA protestors in Jaffrabad was the inciting factor that led to the breakout of riots in East Delhi in February. HT quoted Chitalkar as saying, "I have heard his speech... There is nothing inciting or objectionable in it... what's wrong in him being in the guest list?"
Also Read: 'The End Of India,' Posts Sana, Saurav Ganguly's Daughter On CAA
Prerna Malhotra
Prerna Malhotra is also an Assistant Professor for English at DU's Ram Lal Anand College. With an MA., M.Phil., and Ph.D., she specialises in American Jewish Writing, Communication Skills, English Language Teaching, Translation Studies, and Indian Writing in English.
Calling out the alleged "lobby" which reportedly impacted Bloomsbury's decision to withdraw from the book, she wrote on Twitter, "This is how the Left ecosystem in academia, film industry, media, publishing has worked all these years with the support of anti-India forces."
Defending the authors' choice to call Mishra as a guest at the event, Malhotra said, "Personally, I feel whatever he said did not trigger the riots," Indian Express reported. About people targeting her book, she said, "They can't tolerate Kapil Mishra, they cannot tolerate anyone who doesn't agree with them."
Also Read: BJP's Nupur Sharma In Dock For Passing Off 2002 Godhra Pics For Bengal Riots
Authors And Artists Condemn Bloomsbury's Withdrawal
Bloomsbury's decision to withdraw the book faced heavy criticism from all quarters, including from directors Anurag Kashyap and Anubhav Sinha, who have been vocal in their opposition of right-wing ideologies. Kashyap wrote that "banning anything is suppressing FOE."
Several other authors, like Sanjeev Sanyal, Anand Ranganathan, and Sanjay Dixit, announced their decision to boycott the publishing house and end their contracts with it. Writer Vir Sanghvi also condemned it, writing, "I can understand why people might object to the book but I loathe the principle of pulping or banning books."
Also Read: Delhi Police arrests Pinjra Tod activists from JNU over anti-CAA protest
What Is The Book 'Delhi Riots: The Untold Story' About?
The description of the 190-page book on its cover as shared by 
Arora on Twitter
 states that 
it 
"provides an explosive revelation of the plot behind the riots, how they were planned and executed, how weapons were procured and stockpiled, and exactly what happened. The book also takes a close look at the background to the carnage – CAA (The Citizen Amendment Act, 2019), the unrest and violence in universities and the dharna at Shaheen Bagh and other sites in Delhi." 
The Quint
points
out that the description of the book says it is "an account of the anatomy of the Delhi riots" which happened in February 2020, leaving 53 people dead. These authors "were members of the Group of Intellectuals and Academicians (GIA)" that has already once released a similar report of the riots on 11 March.