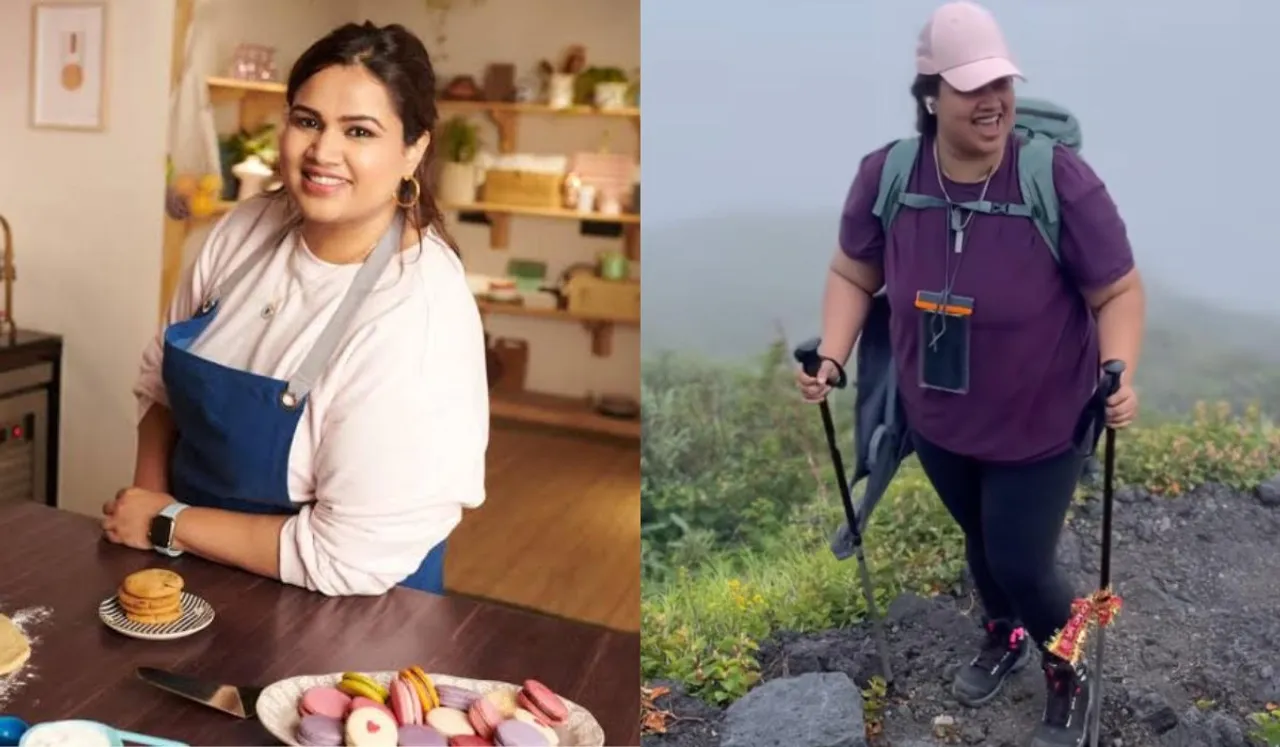 During the pandemic, Pooja Dhingra changed her life mantra - she would take it 'one day at a time and see how it goes.' Dhingra, who is one of India's acclaimed pastry chefs started her entrepreneurial journey with
Le15 Patisserie. Dhingra's journey has included several challenges and highs - opening more chains, having to shut down physical outlets owing to the uncertainty COVID-19 surfaced, and restarting post-pandemic - but what kept her going was her idea of not limiting herself to just one thing. 
One of SheThePeople's early Digital Awards Winners, Dhingra has always been vocal about her dream of climbing the tallest mountain in Japan, Mt. Fuji; she first aimed at accomplishing it in 2020 but had to put that dream on the back burner owing to the pandemic. Today, three years later, Dhingra climbed Mt. Fuji and her passion and work towards this ascent is inspirational in more ways than one. 
Pooja Dhingra's Mt. Fuji Journey
Dhingra shared with SheThePeople during the pandemic how the decision to conquer Mt. Fuji was not a sudden one, in fact, she said, "I have always wanted to challenge myself and see what more I can do. The decision to go on this journey stems from a dream to climb the mountain and be ready for it, with all my being and push myself out of my comfort zones." 
Six years ago, Dhingra read about Mt. Fuji in Phil Knight's memoir Shoe Dog, and that inspired her to build a dream for herself. Dhingra started training early this year; while she started her year with a bad knee - she didn't let that come in the way of her dreaming harder. A lot of training, exercise and short hikes later, Dhingra landed in Tokyo to write an unexplored, challenging chapter in her life. 
India's very first macaron queen, Dhingra describes in her latest post how the climb was far from easy, especially since they picked a harder trail, but she made it happen with assistance and encouragement from fellow trekkers and guides who supported one another on their way up. 
Calling Mt. Fuji a spiritual experience, Dhingra writes, "I feel changed, I feel at peace with myself."
What I've been inspired by most from Dhingra's interactions with STP, or by following her on social media, is to be both - a dreamer and a realist in the face of adversity which, she maintains through her actions, time and again. "It's kind of important to figure out how to find the balance between knowing what is happening, and figuring out a plan for yourself," she once told us two years back.
Dhingra is also set to co-judge the new season of Masterchef India alongside Vikas Khanna and Ranveer Brar.
Dhingra's passion towards her craft gives her the confidence to face every challenge that comes her way; and of all the mountains she had had to climb in her life, apart from Mt. Fuji, conquering the one that was within her is exhibit 1 of her impeccable conviction.
---
Suggested reading: One Mountain A Time: The Extraordinary Story Of Deeya Bajaj