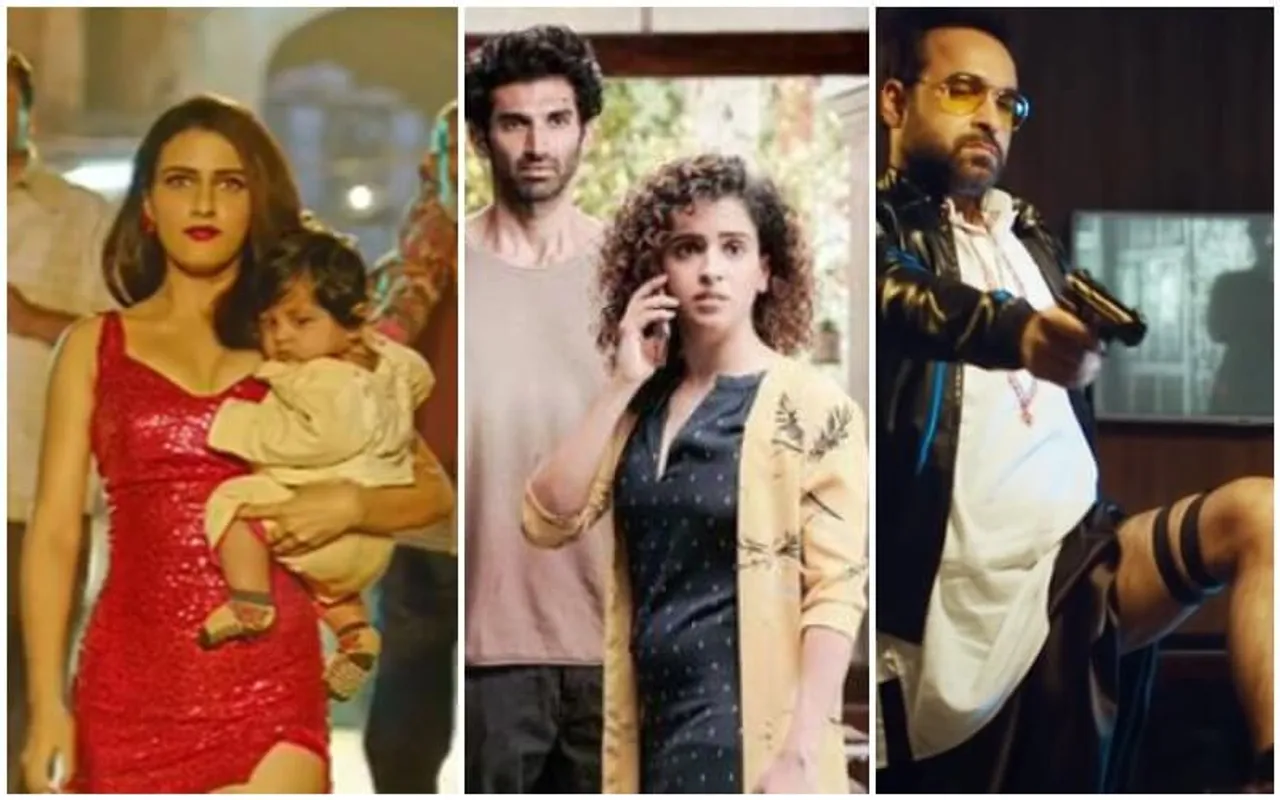 So, first things first, Ludo is perhaps the first Hindi film to acknowledge the coronavirus pandemic in its severity. It touches upon, albeit in passing, the existential issues our current situation has raised. Now by that, I don't mean Ludo is a remake of Contagion or anything remotely like it. Directed by Anurag Basu, Ludo is a film of a rare kind; it is like a Monday morning after an extended weekend, where you wake up with too many thoughts criss-crossing inside your head. However, by our collective experience, you and I can vouch that Mondays are not always that bad.
Life is ludo, and ludo is life - so announces one of the two sutradhars of the film in the beginning. These two people have foreknowledge, something we all want before rolling a dice and perhaps in life too. Isn't it? The film simply throws at you four sets of stories who have their own arches, joys and sorrows and ideally should have clear cut paths. But somehow, like in the board game, their moves are dependent on each other, and so are their fates.
Also Read: Laxmii Review: The Scariest Thing About This Horror-Comedy Is Its Transphobia
The film starts with a sex clip going viral on a porn site, a massive blast at the crime hub of the town, an alleged murderer being rescued by his wife's ex-lover by putting a crane through a hospital window, a kid planning her own kidnapping and a huge suitcase full of money that keeps changing hands. The film with its bizarre twists and turns, keeps you hooked. It is unapologetically trying to address several issues from the holy cow and vote bank politics, stand-up comics, premarital sex, infidelity, parenting issues - you get the drift.
So like pegs on a ludo board, it is luck on a given day and not gender which decides who gets to call the shots. However, in a huge ensemble cast, women in the film do make their mark. Whether it is Sanya Malhotra who wants to marry a rich guy to be successful in life and comes face to face with a leaked sex tape, Fatima Sana Shaikh who takes help from Alok aka Aloo (who has been mooning over her since childhood without reciprocation) to rescue her husband, or nurse-on-the-run Pearl Maaney. These women take charge of their lives.
Also Read: Dolly Kitty Aur Woh Chamakte Sitare Talks About Negotiating Feminine Desires in Masculine Spaces
But more than any other character, Ludo belongs to Pankaj Tripathi's Sattu (the local don), he is like the dice in the game who connects all the characters. Whether it is the time when he takes out the gun strapped high on his thigh or lying in a hospital bed where he falls for Shalini Vatsa (the forthright no-nonsense nurse), he aces it with his body language as much as his one-liners. The little Inayat Verma also deserves a special mention, her profound explanation on why she lets her pet dog go away will win your heart and leave you teary-eyed.
Aditya Roy Kapur a doctorate in Mongolian architecture and a part-time ventriloquist is entertaining, Abishek Bachchan is actually cast in a role where he is well suited. Rajkumar Rao is, as usual, charming as a full-time Mithun Chakraborty mimic.
For Hindi film aficionados this film will remind you of another everyone gone bananas film, Jaane Bhi Do Yaaron. Even though Ludo has nothing to do with the current political scenario like JBDY, but the dialogues at the Ramleela and the incident where Lakshman actually ends up hurting Surpanaka's nose, the ensuing fight on stage and the final chase sequence with guns changing hands gives one a sense of déjà vu. The similarity ends there. JBDY is a class apart in its satire.
Also Read: Does Mirzapur 2 Give A Fair Representation To Its Marginalised Women Characters?
Interesting to mention here is the choice of name Ludo, a game which made its way back into our lives at the onset of the pandemic. The film is a reminder of how bizarre this year has been and we all are in perpetual gone bananas state. Now if you are celebrating a socially distanced Diwali, then this should definitely be on your viewing list.
The views expressed are the author's own.