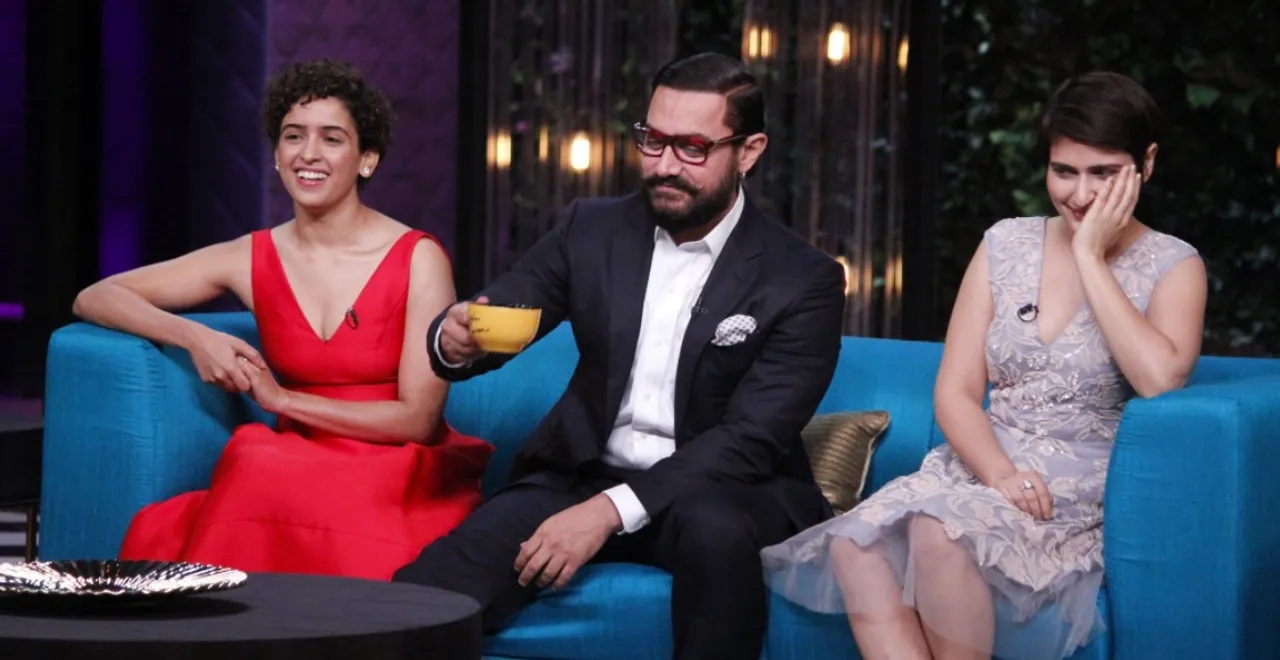 Who are these two women? Powerful parts. From being rejected from auditions after auditions to playing pivotal roles. From being first time actors to onscreen wrestlers. Acting. Spotlight. Now both are interning with Aamir Khan productions. Meet Fatima Sana Sheikh and Sanya Malhotra.
https://twitter.com/StarWorldIndia/status/810391394791620608
Fatima calls herself a rejection queen. "I had given up on acting, I used to audition everyday. No ads also," Fatima. "I was told I have to do Geeta's role. Then I googled her in detail and saw she has won a gold for the country."
No life barring Dangal - Fatima
"I moved to Mumbai three years ago, I was doing a lot of ads. Then we got a call for Dangal after one month," says Sanya who bonded over OCD with Fatima, something that appears to be not just common between them but also with Aamir Khan. The two have become close friends since their first meeting. They were called together.
When we were first called to Aamir's house, we were taking pictures and selfies in his house - Fatima and Sania
Fatima Sana Shaikh plays Geeta Phogat and Sanya Malhotra is Babita Kumari, and both have been receiving adulation for playing Aamir Khan's on-screen daughters. Fatima played the daughter of Kamal Haasan and Tabu's characters in the 1997 comedy Chachi 420.
When Dangal star Sanya Malhotra got to know that she had been selected for the film she couldn't believe that she had bagged the role of Babita.
Dangal starring Aamir Khan is based on the real-life story of former wrestler and coach Mahavir Singh Phogat, who encouraged his two daughters Geeta and Babita, to become professional wrestlers, and even trained them.
https://twitter.com/StarWorldIndia/status/810519862590263298